Welcome to LifeDoneWell! We are women devoted to finding inspiration from a life done well. While we have high aspirations, we also realize that busy family, travel, volunteer, and social schedules sometimes intervene. Our passions are homemade whole foods, world travel, our communities, our pets, and touchy subjects, We're here to inspire you to create your own life done well by showing you how to be true to your heart and filling your life with happiness. Or better yet, let's inspire each other! If you'd like to know more about us, read on…
Dana Zucker created MomsGoodEats when her twins were in high school to share her life and love of food.  Since then, MomsGoodEats has expanded into this current site, which now includes a whole team of LifeDoneWell writers.
Meet the LifeDoneWell Writers
Dana Zucker

Dana is the queen of doing things her way! She is the mother of twenty-something twins who continue to travel the world with and without her. As the wife of a corporate guy, Dana and her husband travel extensively, but she also travels solo and loves adventure. In his spare time, her husband is an Ironman Triathlete, and his training and races take the family across the globe.
Dana is an avid cook and food traveler. She cooks whole, real food, using local and organic ingredients whenever possible. When on the road, she sources local ingredients and finds local hotspots, celebrated chefs, and cooking classes.
Dana, her husband, and Max and Bear, their two dogs, live on Maryland's Eastern Shore.

Sherry Wernicke

Sherry is a freelance writer. She and her triathlete husband travel extensively in style, not only for races but also for their love of adventure, new experiences, fine wine and cuisine, and luxury resorts.  In addition to traveling whenever she gets the chance, she lives a healthy lifestyle, loves to run, has been a vegetarian for 30 years, and is very active in animal welfare activities.  She is a former co-owner of the California Apparel News and enjoyed an extensive healthcare career.
Sherry, her husband, and two four-legged pups live in Connecticut
With Diana Rowe, they also co-own WineLoversVillage.com, where travel, food, wine and conversation flow.
Dana and Sherry also write as LuxeTravelingMom on TravelingMom.com and are regular contributors at The Daily Meal in the Travel section.

Sydney Zucker

Sydney is our Millennial in NYC, besides being a professional dancer trying to navigate New York City. She moved to the city to follow her passion for dance. Her philosophy: I moved to the city naïve but ready; ready to work hard and do whatever it takes to ensure regret is not in my vocabulary. I am empowered and ready to go.
She completed the Broadway Dance Center Professional Semester and signed with MSA talent agency. She is now a working dancer in New York City, auditioning for anything and everything from Broadway to commercial gigs and contemporary companies. Sydney is a member of The Orsano Project.
This space is where she shares bits and pieces of my life in NYC. She's just a gal dancing around the city streets, trying to cook and discover good food, enjoying good company, and avoiding getting dripped on by air conditioners.
Sydney has traveled the world in luxury with her parents, in hostels with her twin brother, and solo with groups and bucket showers.
Maria Smith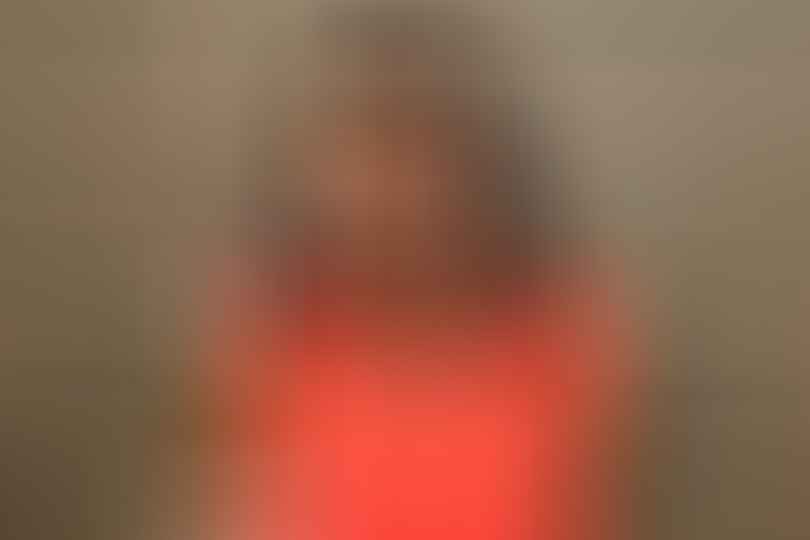 Maria is one of the newest LifeDoneWell writers. She is a wife and mom of 4 kids, now all teens and tweens. She lives in Atlanta and spends her days writing for various online and print publications and her blog, Mamalicious Maria. An avid tennis player, Maria is also a basketball coach and enjoys volunteering (sometimes a little too much) at her children's school, and for social causes she believes in.
Chelsea Davis

Also as a Millennial in NYC is guest writer Chelsea Davis from Chey Chey from the Bay. Chelsea covers food, travel, and events for MomsGoodEats as well as her own blog.
Since graduating from Columbia University, Chelsea Davis has amassed a colorful professional background, with experiences in industries that include news production, finance, radio, public relations and media communications. Upon realizing that her true passion revolves around traveling the world, immersing herself in new cultures, and eating, she is now a full-time freelance writer based in New York City.
After working for The Daily Meal (a food + drink site that gets 14 million+ unique monthly visitors) for almost a year, she continues to cover all things food, drink and travel for various trade and consumer publications. The list includes Thrillist, Fodor's Travel, NYLON, Travel Weekly, Paste Magazine, LuxeGetaways, and Bayarea.com.
She has covered travel experiences in places worldwide, including the Dominican Republic, Germany, Mexico, Peru, South Africa, and cities throughout the United States. Moreover, her work has been syndicated on nationally recognized sites such as Yahoo! and MSN.
Be sure to follow Chelsea on Instagram and her blog, cheycheyfromthebay.

Kathy Spurgeon

Kathy was a business owner for many years. Specializing in the field of orthopedic joint replacement, her time was spent in the operating room and conducting training programs throughout the United States. Since moving to the midwest with her corporate husband, she divides her time between caring for Brandy, their 4-legged family member, cooking from scratch, and searching out exceptional undiscovered restaurants both at home and wherever their travels take them.
She also creates greeting cards that are sold around the world. Kathy discovered her love of writing while in college and has begun using it as a way to share her travel experiences and the restaurants she seeks out along the way.
Kathy, her husband, and Brandy currently live in Nebraska.

KATY SPRATTE JOYCE

Katy will focus on content for our Millennial Done Well section, as well as food, travel, and events for the rest of our platforms.
A Minnesota native, Katy now calls Omaha her "homaha". Her passions include philanthropy, travel, cooking, her two black labs Molly & Murph, her new hubby Skip, wine, volunteering, and spending time up north at her lake home.
Katy works for a local Omaha startup called TAGG (Together A Greater Good), which connects charities with companies and turns everyday purchases into funds raised for your favorite causes. She was also a popular bridal blogger for Wedding Essentials Omaha, an Omaha World Herald publication, as "Miss Rose Gold" and has been a featured guest blogger for the Junior League of Omaha blog, Connections.
Be sure to connect with Katy on her personal Instagram @ksprats, and her health food-focused insta @healthkickmidwest.

THE TRAVEL BLOGGERS INFLUENCER NETWORK #TBIN
MomsGoodEats is a member of the Travel Bloggers Influencer Network (#TBIN). Travel Bloggers Influencer Network – #TBIN – is a select group of 70+ travel writers, bloggers, and photographers. TBIN members have an impressive 4+ million social media followers and with their collective exponential influence, more than 25 million reach per week. The travel writers, influencers and photographers in our network regularly interact by inquiring, mentoring, and promoting each other's online content through social media and other avenues

When you partner with MomsGoodEats on campaigns and assignments, your message is also shared by through the network on social media of our influencer colleagues. Search for us on social media using our hashtag #TBIN.

Travel Brands and Tourism Boards: If you are interested in partnering with TBIN, you can reach us using the contact form at the bottom of this page.
Travel Bloggers: We are currently not accepting new members, however, you may reach us using the contact form at the bottom of this page if you would like your name added to our waiting list for future consideration.
Meet Some of Our Fellow TBIN Influencers!
2foodtrippers Daryl and Mindi are a married couple traveling the world in search of great food and special adventures. They share their meals and experiences on their site and with their 49K+ social media followers.
60 Second Escapes Desiree is an award-winning freelance writer and television news journalist who loves to travel for business and pleasure, with family and alone. She has a personal social media reach of more than 25K, sharing videos of her adventures on 60SecondEscapes and stories of inspiration on her other site, which features travel, StressFreeBaby.
Arnie and Jo: Are on the Go! Arnie and Jo are husband and wife boomers based in Washington State who, by sharing trip information, helpful, relevant product reviews, and personal travel experiences, hope to influence other Boomers to get off the couch and enjoy adventurous travel as well. Their following is about 3K across all platforms and growing.
A Brit and A Southerner Chris and Heather 'Explore the World One Weekend at a Time' as they combine their love of travel with their full-time jobs. From history to architecture, they love experiencing everything destinations have to offer and are focused on inspiring their 35K social media followers and 40K monthly visitors to travel the world.
A Luxury Travel Blog  Paul has been running A Luxury Travel Blog for more than 10 years and has been recognized as one of the leading travel blogs and 'best for luxury' by The Daily Telegraph, as well as being a recent winner of WIRED's Best Travel Influencer Award, and Best Travel Blog in the Travelmole Web Awards. Recently ranked #1 in the Rise #travel1k top 1000+ travel blogs, Paul has a combined social media reach of 1.2 million+.
Beloved Atmosphere Amy is a storyteller and photographer who relishes traveling to faraway countries while sharing her discoveries in food, outdoor adventures, family life and education. She and her contributors hope to inspire others to step out of their comfort zones to explore the world through travel, food and nature, and they have 16K+ followers across multiple social media channels following their adventures.

The Boho Chica Natasha is a Dubai-based travel writer and digital storyteller who explores the world in cultures, cuisines and hiking trails. With a reach of 30K+ social media followers across Instagram, Facebook, Twitter, Pinterest, YouTube and SnapChat, her blog is a place that will both inspire your next adventure and help you make the most of it.
Circus Living Cat and her rambunctious family of five, as part of Circus Living, feature travel entries, artist interviews, and product/toy reviews oriented towards paranormal and fantastical themes, as well as posts on Montreal-based (their current hometown) attractions and events. Circus Living is a new blog (2 years old) that currently has a combined social media reach of 10K+.
The Daily Adventures of Me Jamie's goal is to savor the adventure in each day, place, story and taste, which she does while being the mom of three boys and running a dental practice and sharing the experiences with you. She has a combined social media reach of 15.5K+ followers.
Dish Our Town Andrew, Brenda, and Bailey are a family from NYC, traveling the world, one dish at a time. They are also regular contributing writers for Ytravelblog.com and Huffington Post; and have also partnered with the Peninsula Hotels, the Dorsett Hotels, Auto Europe, Tourism Malaysia, Context Travel and other brands, with a combined audience of approximately 15K+ and growing every day.
Divine Lifestyle is a luxury travel & lifestyle blog run by Stacie Haight Connerty along with her husband. Stacie has a highly engaged social media following of 370K+ fans and insatiable wanderlust, and is the Vacation Rentals and Shares Expert on About.com which gets in excess of 65 million page views per month.
Duke Stewart Carl Hedinger (writes as Duke Stewart) is a recovering Expat who writes about life through travel stories and guides. His wife Christina provides high-quality photos that accompany each post that goes out to 15K+ followers, and their work has been featured in various publications throughout the world.

Flashpacking Duo Claire and Dom have traveled as much as a 9-5 lifestyle allows, but they are about to give up their jobs and embark on a 3-year RTW trip visiting over 15 countries. They are currently working on building up their blog and social media presence, which currently stands at 5.5K+.
Frugal first class travel Jo wasn't always the Chief Frugalista. Now she travels to Europe annually in First Class, with the tiniest suitcase imaginable, and loves to show her savvy 40K+ Frugalistas exactly how she does it, as well as sharing interesting and unexpected European experiences that demonstrate you don't need to spend a fortune to have a first-class time.
Globetotting Between them, Victoria and Katja have trekked in Nepal with toddlers, visited Machu Picchu with kids, sailed Panama's San Blas Islands as a family, and more. Globetrotting aims to inspire and inform their 17K+ audience that there is more to family travel than Disney!
Go Epicurista Christina is a hospitality consultant and freelance food writer on a mission to #MakeSomedayHappen one delicious bite, sip and trip at a time. She celebrates great food and wine experiences everywhere she goes, especially in her hometown of Orlando, FL, inspiring her 20K+ online friends to GO visit new restaurants, take their dream trip, and do all the things on their "someday list".
The Go Fever Catherine is a 30-something part-time traveler looking to maximize her vacation days. She thrives on extraordinary experiences in exotic destinations all around the globe, looking to inspire others to do the same through destination guides, storytelling, photo journals, and with a social media following of 6K+ across Facebook, Twitter, Instagram and Pinterest.
In The Loop Travel John Roberts is an expert on adventure, fitness and cruise travel. John has been on more than 40 cruises, from the rivers to oceans and explored more than 30 countries during his journeys, bringing a fun perspective to his reviews, guides and travel tips in an effort to help his engaged social media audience of more than 20K+ across Twitter, Facebook, Google Plus, Instagram and YouTube, travel happy, travel fit and travel often.

Jack Moscrop Jack Moscrop is an adventure travel and adventure sports writer with articles published in multiple national magazines. His social media reach is 30K+ across Twitter, Facebook, Instagram, and Pinterest.
Jey Jetter Julia is a German digital nomad and location independent since 2011 who started blogging in 2015. She offers travel tips for long-term travelers and covers topics relevant to digital nomads and lifestyle design. Jey Jetter Travel & Lifestyle Blog has a growing social media reach of 10K+ across several channels.
Justin Plus Lauren Justin and Lauren are a Canadian vegan couple who love outdoor adventures, discovering wildlife kindly and responsibly, and uncovering the history and natural beauty of the planet. Justin Plus Lauren has a growing social media reach of 60K+ across several channels.
Just Go Places Shobha is an American expat living in London with her family and is interested in luxury, cultural and family travel. Just Go Places has a current social media reach of 20K+ across Twitter, Facebook, Instagram and Pinterest.
Learning Escapes Marta is an Italian expat in Ireland with a passion for cultural travel that she now shares with her two small children. Her family travel blog documents their home exchange experiences in Europe and beyond and is currently reaching an audience of over 12K+ across Facebook, Twitter, Instagram and Pinterest.
Life is Full of Adventures Rossana is a Canadian gluten-free traveller who loves to explore and discover new adventures in travel and food with family and as a solo traveler. Her social media reach is16K+ across Twitter, Facebook and Instagram.

Little Things Travel Marissa is a travel blogger who strongly believes in the little things in life and that travel can be a driver for positive change in big and little ways.The resources, guides, and stories she writes are geared toward showing her community of 15K+ how to overcome obstacles to travel and always be a responsible traveler on every trip.
London Unattached Fiona is a London lifestyle and travel blogger focussed on food, cultural travel and luxury. Her social media reach is currently 392K+ over Instagram, Pinterest, Twitter and Facebook.
MomsGoodEats is based on Savoring Bites of Food, Travel and Life Done Well and reaches over 50K in social media – the reach is true consumers. Dana is a also Luxe TravelingMom on TravelingMom (2M eyes) with her business partner Sherry. The focus on all three sites is traveling as a local with luxury and taking full advantage of once in a lifetime experiences wherever they are.
Mum on the Move Marianne travels with her two young kids in tow, checking out fun and adventurous activities in her destinations, and checking into luxury hotels and resorts along the way. Her family travel blog Mum on the Move is only one year old but already has an engaged social media reach of 13K+.
No Back Home Karilyn and her family enjoy exploring at home in Southern California and around the world. From outdoor adventures to cultural experiences abroad, they love experiencing everything destinations have to offer, while also inspiring their 51K+ social media followers to get out and explore more with their kids!
Nomadic Boys are gay couple Stefan and Sebastien eating their way around the world. Over the past two years they used their blog to chronicle their adventures through Asia and have built a social media following of 100K+ across Facebook, Instagram and Twitter, and are now dancing their way around Latin America for the next few years.

NomadicChica Gloria is a Chilean exploring the world for more than 15 years. Focusing on travel photography, solo travel, and exclusive experiences shared daily with her growing 40K+ audience has led to many brand partnerships in Asia, Europe and South America with with hotels, tourism companies, and Latam Airlines.
Nomadic Lives explores cultural, local and experiential travel in offbeat locations with a modest, but fierce following of 4.5K+ across its social media and email channels. Sanket, the dusky charmer behind Nomadic Lives' describes his story as that of a twenty-something brown guy trying to traverse the invisible boundaries of global travel on a third-world passport!
NomadWomen was created by Donna to empower mature women – baby boomers and beyond – to get up, get out, and see the world; and if you love to travel, it aims to help you do it more and better. Her combined social media is 30K+.
Oh darling, let's be adventurers is a Swedish travel blog by Helena Gunnare, focusing on travel photography and outdoor adventures. Oh darling, let's be adventurers reaches 10K+ on different social media channels.
One Road at a Time Traveling through life together for 38 years, husband and wife team, Abi and Patti, launched One Road at a Time in 2012. With a social media audience of 8K+, their blog offers readers a variety of content including classic road trips, adventures abroad, hospitality intrigue, and the latest trends in retirement.
One Tiny Leap is a UK based family travel blog by Maria Belfort, created to inspire families to get the confidence to travel and explore with their children. One Tiny Leap has an engaged following of 13K+ followers across social media.

Our Family Travel Adventures Jennifer and Rich have been traveling the world full time with their 3 boys since 2013.Their focus is family travel, and they have 25K+ followers on social media.
Pint Size Pilot Tara Cannon is a family travel blogger who writes about unique and educational travel experiences to enjoy with kids in tow. Pint Size Pilot currently has 14K+ social media followers.
Pretty in the Queen City Amelia is passionate about sharing her love of family travel and philanthropy with her 12K+ followers. She hopes to encourage individuals and families to not only travel, but to immerse themselves in the cultures of the places they are visiting and to open their arms to the communities by making a lasting impact while there.
ReallyTrulyLiving Eden and Denny are an age-gap couple who are experienced house-sitters that travel full time in search of new cultures, locations and fascinating ways of living. Not sure where or when they will put their bags down for good, they explore the globe and share it with their engaged social following of 5K+, from both the 40-something and the Baby Boomer points of view.
The Roaming Renegades Nic and Paul are a husband and wife team of adventure travelers who quit their 9-5 jobs to create a lifestyle based around their love for travel. They are currently on a long term journey around the world starting in the Balkans and Eastern Europe and have a following of 15K+ across Facebook, Twitter, Instagram and Pinterest.
Sand and Snow…and everywhere in between! is a travel and lifestyle blog featuring road trip tales, food and drink hot spots, tech, talk, and Disney. Karyn Locke, her husband Steven, and "The Kid" love searching for the best hotels, restaurants, and activities everywhere they go and fall in love with each new place they visit while sharing the highlights with their 34K+ followers on Twitter, Instagram, Facebook, and Pinterest.

SalwaKisswani A travel, lifestyle blog documenting Salwa Kisswani's stays within various cities around the world in story-based reflection-ed posts, with a heavy dose of pictures and videos. She has a 30K+ combined social media following on Instagram, Facebook, and Twitter.
SavoirThere Jaillan Yehia is a British travel writer, magazine editor and blogger specializing in discerning, stylish and boutique travel experiences. A highly experienced media industry professional with a longstanding career in travel PR and marketing and print journalism, she runs a blog with a combined social media following of 10K+.
The Savvy Globetrotter Patti is an avid traveller who has traveled to over 40 countries and all 7 continents. She has a combined social media following of 5.7K+ and focuses on how to travel smart, providing tips and tricks on everything from packing, travel hacking to traveling on a budget.
SkimbacoLifestyle The mission of Skimbaco Lifestyle by Katja Presnal is to inspire living life to the fullest, and the website covers global lifestyle with emphasis on travel, food and wellness and raising global citizens. Founders of #IGtravelThursday, the Presnal family reaches 500K+ followers on social media.
Surfing the Planet Rachele and Gábor are an Italian-Hungarian blogger couple (living in Barcelona at the moment) who launched their blog on the occasion of their year and a half long round the world trip. They share their travel stories focusing on local traditions and photography in 3 languages (English, Spanish and Italian) with their 55K+ followers on their social media pages.
Travel Passionate Chrysoula is a passionate traveler who loves history, nature and food. Her blog is focused on her trips to Greece and Europe and she provides travel tips, destination guides, hotel, tours and restaurant reviews to her social media following of 18K+.

Travel Photo Discovery Noel is a professional photographer, freelance writer and blogger who travels the world and explores popular topics in culture and history, food, adventure and luxury experiences, UNESCO World Heritage sites and other exotic destinations. His combined social media reach is 60K+ highly engaged followers across various platforms.
Travel to Recovery Jenni went through a life-threatening illness that has made her realize how short life is, and she is living her dream of traveling to all the amazing places out there. She shares information about her experiences, gives hints and tips, will try anything new, and currently has a social media reach of 10K+.
Travel with the Smile Maya and Michal are adventure and outdoor lovers spending most of the time in the mountains biking, running, jumping off cliffs, hiking and providing off-the-beaten-path tips for the Canadian Rockies and beyond.They are soon to depart for a long term adventure to Central America, South America and New Zealand while sharing stories with their growing audience of 5K+.
Traveling Bytes Elena and Andrei are two location-independent professionals combining running their technology company with a perpetual slow travel around the world. Their blog provides travel advice and resources based on firsthand experience and chronicles their 3 years and counting journey through 24 countries scattered over 5 continents, and has a steadily-growing entirely organic social media reach of 34K+ across Twitter, Instagram, Facebook, and Pinterest.
The Traveling Praters Tonya is a family travel writer on the verge of empty nest travel. Once a full-time RVer, she longs to return to the nomadic life with her husband and explore the U.S. one state at a time, sharing her experience with 44K+ social media followers.
Traveling Thru History Erin is a history lover and former expat who has been traveling since 2012. She shares in-depth historic information about the sites she visits, personal experiences from her travels, travel tips, destination guides, and cultural information with her 4K+ followers.
The Travelling Lindfields Lyn and David are husband and wife Baby Boomers whose travel blog is entering its fifth year. They have a social media reach of 15K+ followers and their blog attracts a loyal and engaged readership who value their honest reviews of attractions, destinations and accommodations.
Trucosviajeros Leticia is a tech addict and solo traveler with a curious mind. She loves to share practical tips and inspiration with a community of 5K+ and is a winner of #KayakHacksIceland.
Two Scots Abroad Gemma and Craig are full-time workers with a life-long travel habit – flirting with 30 and let loose on the world! Make travel happen when you join the 19K+ other travel lovers on Two Scots Abroad social media.
The Wandering Gourmand Bryan enjoys exploring the world via craft beer and food and sharing his experiences with his growing audience of 4K+ followers. His many partnerships include TripIt, CraftBeer.com, Tourism Ireland, and the Charlotte Regional Visitors Association.
Wandering Wagars Kevin and Christina are working parents who share experiences, tips and tricks about family travel in an effort to encourage other parents to try family adventure travel. With a social media following of 10K+ and growing fast, they are making waves in the family travel industry.

Watch Us Wander follows husband and wife team, Ryan and Kelly McDaniel, as they document their travels around the world through video. They share their stories, adventures, funny moments and advice with their following of 1.2K+ on social media and YouTube and hope to inspire others through their journeys.
WAVEJourney Viv Chapleo & Jill Hoelting are the co-founders and editors of WAVEJourney.com – Women's Adventures, Vacations & Experiences ~ Your Journey Starts Here! – which was established in 2005 with main areas of focus on river and ocean cruising, sailing and boating, luxury beach resorts, gourmet dining, cooking trips, wine, beer and spirit experiences, cycling and soft-adventures in the great outdoors. The women's online travel magazine provides valuable first-hand recommendations to a worldwide audience, and their vast influence and social media reach of 50K+ is well-established, effective and professional.
Wherever I May Roam Blog Melody and Taylor (mother/daughter) are multi-generational luxury travel, culture, and food bloggers who love to indulge, but with a side of smart spending. They are cruise, theme park, festival, and unique activities experts and enthusiasts who live in Florida, Panama, Mississippi, and West Virginia, and have a social media reach of 29K+.
The Working Mom's Travels Francesca is a Chicago-based travel blogger and full-time working mom of two who aims to show that working parents can still enjoy what they fancy in life (for her: travel, music festivals, and bourbon), even after having kids. Francesca has an organic, ever-growing social media following of 16K+, and is a member of the International Food, Wine, and Travel Writers Association.
Wyld Family Travel City Wanderers, Country Explorers, History Junkies, Castle Seekers are Mark, Bec, Willow and Marley. Wyld Family Travel is focused on destinations in Europe and Australia that suit both families and parents with a social media reach of 25K+.