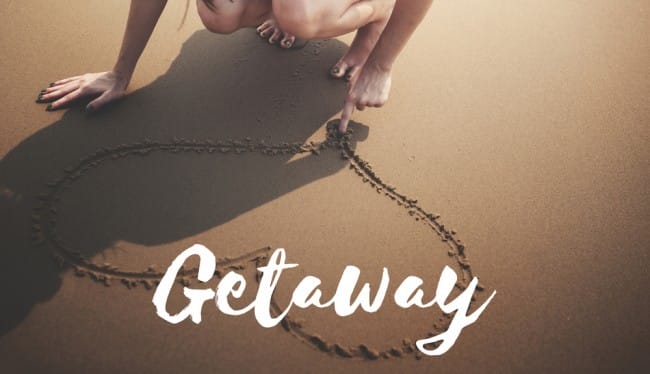 We would love to always be able to plan way ahead for our vacations, but all too often life intervenes and we aren't allowed this luxury, so we head off for a quick getaway.  And, hey, sometimes travel spontaneity is really the way to go, especially if you've had the week from hell and really, really need to leave it all behind and unwind.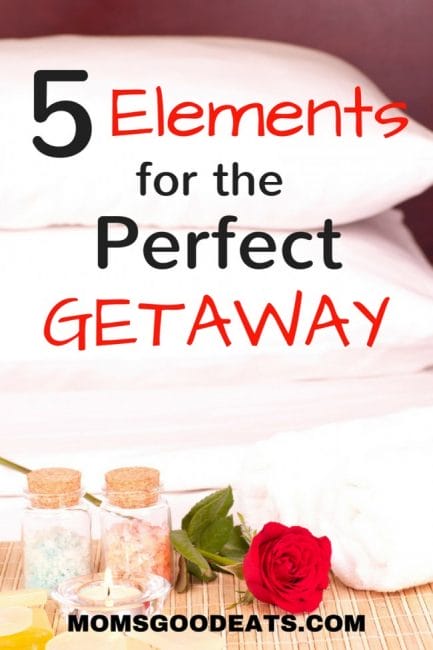 When that happens, even though it may be short notice, that doesn't mean a bit of planning doesn't still go into it.  We have these quick getaways down pat, so we know what to look for when making the decision, because that quick getaway can be exciting and recharge your batteries for the week ahead. These elements are more for the adults only getaway as there are a few different things you need to add to the mix when traveling with kids.
5 Elements To Consider For The Perfect Quick Getaway
Ease of Getting To
Since time is really limited here, you don't want to spend all of it traveling to your location. We try and find places that are easily accessible, so that we can either drive to or can get a direct, short flight to. A bonus for us is if we can get a flight out of our local airport that's only 20 minutes away instead of the usual hour.
Casual Atmosphere
I prefer carry-on and to take a bag that I can pack quickly.  I don't want to have to take a lot of nice outfits, so a casual atmosphere is really important. This is why warm weather and beaches during the winter top my list, because it's so easy to pack for and everything easily fits into my carry-on. Skiing vacations on the other hand require a lot more luggage!

List Of Favorite Destinations On Standby
It helps if I have some idea of where to go and don't have to start my search from scratch.  I always have a list of warm and cold weather hotels/resorts that I know fit my criteria for a quick and nice getaway.  It also helps if you've been a regular at any of these destinations as there may always be "room at the inn" so to speak, if they know you.
A Great Travel Agent
I know there are all really good travel sites out there with great last minute deals and people swear by them, but I'm still old school and love my travel agent. I like having someone to call who can help me when my flight is cancelled, when I didn't get the room I wanted, when the car is not there to pick us up…
I have a really great travel agent at Valerie Wilson Travel that I have worked with for 20 years. She has been a life saver on more than one occasion when I've been stuck someplace. She can often get me in places I might not be able to and always has great suggestions for my little escapes.  She essentially does my research for me and can go by personal experience from her clients to tell me yeah or stay away on places I've wanted to try.
Flexibility and Patience
These 2 kind of go hand in hand. Issues happen these days when you travel, so you have to be prepared. It can make it more frustrating on a quick getaway as if you're going for 3 days and a whole day is wasted traveling. We have even had to cancel our plans on one occasion, because it just didn't make sense for us to still go after flight changes. Unfortunately, you have to learn to accept this is a distinct possibility and be ready to handle any adversity and know you'll travel another day…
Now, I thought about adding cost and things to do to this list, but decided I really don't consider them much for a quick getaway. I'm not going for a vacation or to do a lot, if any, sightseeing. I generally just want to relax, enjoy some good food, and maybe do some shopping. All-inclusive can be nice, however, because then you don't have to worry about much. Cost is up to you, but I don't really change the type of accommodation I make whether it's for 3 days or 10 days.
How do you decide where to go for a quick getaway?

Sherry is one of the TriWivesClub and LifeDoneWell co-founders and contributes to multiple blogs. She is a former co-owner of the California Apparel News and had a career in the healthcare industry. Her passions include traveling, real food, the environment, and animal rescue/welfare. She lives a healthy lifestyle and has been a vegetarian since 1987. She and her husband are parents to two rescue pups and reside in Connecticut.