Discover the ultimate bridal suite must-haves as we share our top picks to create a luxurious and unforgettable experience for the bride and groom. Don't miss out on our expert tips for creating the perfect bridal suite for your special day.
WOW! I cannot believe still that my daughter's wedding happened.  I am beyond happy we had her wedding at home.  There is something about home that is truly special. 
While it was not in the home she grew up in as we lived in many places as the twins were growing up, but home is where we are and we have always made it that way.  Home on the farm seemed as though we had been here forever. 
The entire wedding week and weekend was so important to me, but there was something truly special about the bridal suite. It was a space that we could gather and be together. I think second to the Kettubah (Jewish marriage license) signing this was the second most important place for me.
It is where she would be with her closest friends and with family.  It is where the day before we as our little family sat and got ready for dinner.  It is where she would prepare for one of the most special days of her life.
It was a quiet space, a loud space, peaceful and frantic.  It was alive!
For these reasons it was so important to be that the space was special.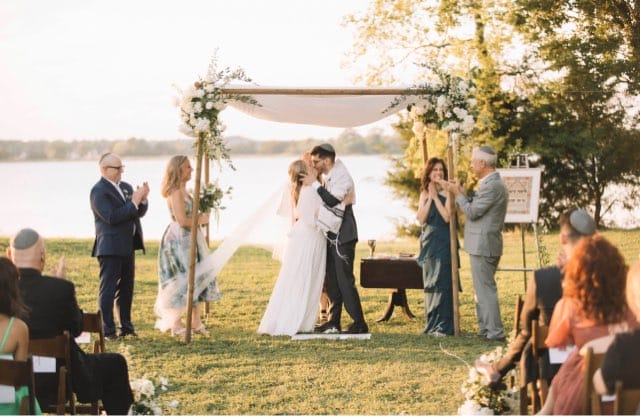 What is a bridal suite?
A bridal suite is a luxurious room or suite in a hotel or resort that is reserved for newlyweds or for the bride and her attendants on the wedding day. It is typically designed to be more spacious and well-appointed than other guest rooms, and often includes special amenities. Bridal Suites are intended to provide a special and memorable experience for the newlywed couple.
But before we get started let's talk about a theme.  I didn't really have a theme as many people do, but I wanted it to coordinate with the wedding while adding a little more. 
Bridal suites are usually decorated in a romantic or elegant style and may offer special packages that include champagne, chocolate-covered strawberries, and other treats.
The space we used was our second floor landing which is a whole room in itself and one of the bedrooms (the one we are currently using as the master). 
While the house is historic and has wonderful features I played off of that and decided to go with a high tea feel with a modern twist. 
I worked with my designer, wedding operations guy and florist to nail each space and keep it coordinated. 
The Bridal Suite Basics:
When it comes to getting ready for your big day, a bridal suite is the home base for all things bride on the day of the wedding.
This will be your hub for all things hair and makeup, as well as clinking glasses of mimosas and celebrating.
You may not need all these things, but trust me when I say it's better to be safe than sorry!
Here are 15 items you'll want to make sure you have in your bridal suite while you're getting ready.
Here are the 15 Bridal Suite Must Haves
Please remember this is all from my perspective.
A floor-length mirror (or 3)
We picked up a gorgeous floor-length mirror and ended up keeping right where we placed it for the bridal shower we loved it so much.  I also added a couple cheap ones so no one fought for space.  This way, you can see yourself in your dress from all angles! This is also a great chance to make sure you love how you look before walking down the aisle.  It was also a popular place for picture taking. 
Water
It's important to stay hydrated on the wedding day. Especially if you had been drinking the day before as we had. Don't forget to be sipping on water while you're getting ready. If you're thirsty, you already need water! We also added a few different mixers for added boosts. We had an entire area for hydration.
Dressing robes/outfits
This is a fun gift to give your bridal party.  My daughter ended up ordering cute sets for the girls to wear and made sure they were something they could take home and use again and again.  The last thing you want is a makeup brush to drop on your dress! Have something to wear while you're getting ready.  I made sure I had my favorite robe on hand. 
Extra chairs
The mother or the groom, aunts and other visitors will come and visit throughout the getting-ready process. Make sure they have a place to sit for those pop-in visitors. We added a chair to the landing but had plenty of seating the way the bedroom and landing are designed. I coordinated my designer to come the week before the wedding to do some other work on our construction so he helped design each of the spaces for the wedding as well.
Lint-free tissues
For happy tears, without removing your makeup or sticking to your clothes.
Hangers and a rack
Avoid wrinkles on your dress by having somewhere to hang it in your bridal suite. You never know when a hanger will come in handy or just a place to put your dressing robes.  We had a larger rolling rack and had all the girls getting ready sets on it and when they arrived they hung up their dresses and put on their sets. This also allowed for dresses to hang out before they were steamed. 
A Couple of Steamers
If you should get wrinkles on your dress, this will be a lifesaver! Your bridesmaids can also use this on their dresses, which may have wrinkled during travel.  We actually had to send someone out the day before to pick up a second streamer.  Why? not all steamers are equal and the guys will also need to borrow one. 
Coffee & Tea Station
No one needs to be running out for coffee and everyone has their favorite specialty drinks. We had a coffee station set up in the bridal suite with local coffee, espresso maker and more. We had all the mix ins we knew the girls likes and even had one the people who works with us who was a barista in the room. It was a long day as far as timing and this was very appreciated.
Lotion
Dry skin and short dresses don't mix! Make sure your skin is moisturized. Make sure you keep this on hand when you're getting ready.
Snacks and drinks
You will not have time to sit down and have a full meal, so make sure you have hearty snacks to tide you over until you can! This is especially important if you plan to celebrate a little before walking down the aisle. 
We went with a high tea theme so that all the food was finger food.  I highly suggest making the food something that will be enjoyed the entire day and have fruits and vegetables as well.  And have a lot. 
Cousins, aunts and others will be stopping by and grabbing a bite too.  As for drinks, besides the water/hydration station and coffee station, near the high tea table we had drinks set up.  These we kept simple, mimosa with a variety of juices, wine and canned mixed drinks.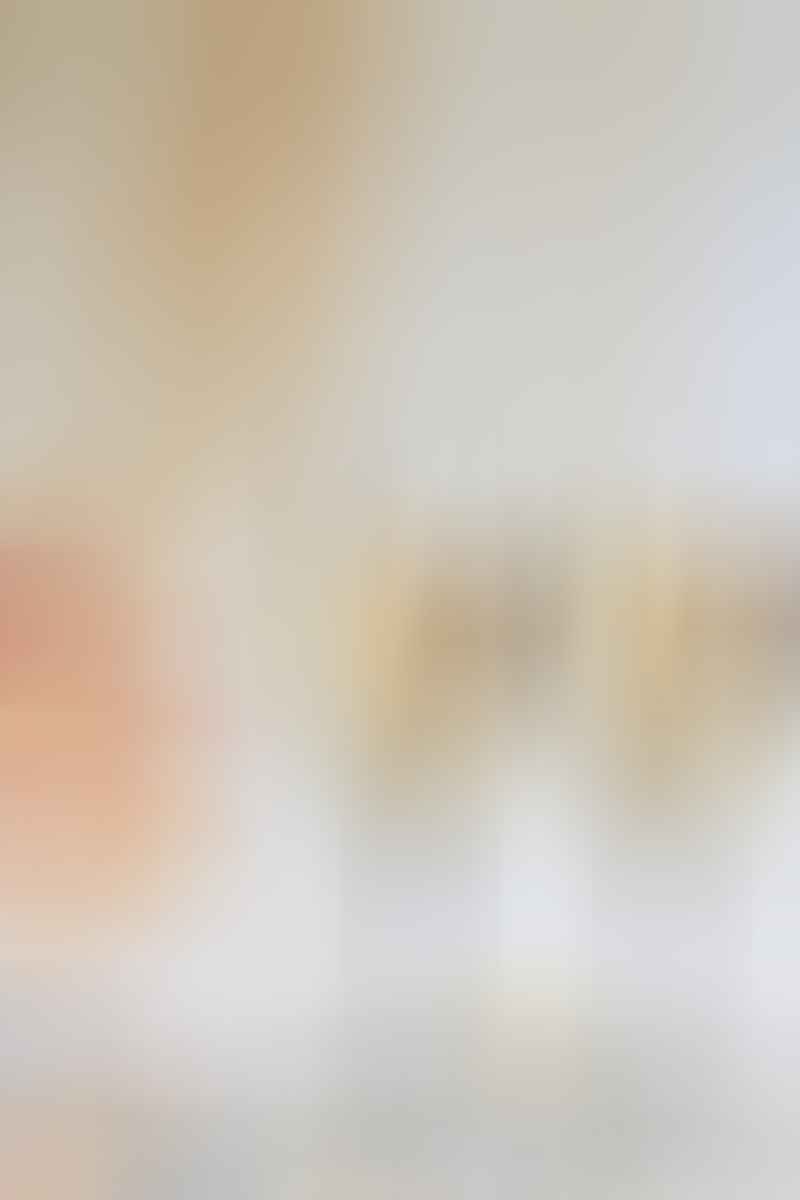 Bobby Pins
Seriously, these can do everything from holding back a stubborn dress to holding back your hair! Be sure you have a variety of Bobby pins in both sizes and colors. Beware that you will be finding these all over the place for months after the wedding.
Emergency kit
Have a minimum of things like a basic sewing kit and stain remove, boob tape, nipple covers and more just in case something goes wrong. We had an entire table set up for just in case and yes it had candy too. But we had everything on the table.
Medicine
You never know when allergies or a sudden cough will come up, have medicine on hand just in case. If anyone may need an Epi-Pen or special medication, make sure to have that handy too. We also set up boosters, Tylenol, Advil and all the stomach soothers. And I need to tell you everything was used at least once except the Epi-pen. We also had aloe for those who spent a little extra time in the sun the day before.
Music
My daughter had an entire playlist for the day and then some of her friends had made some too. There was calm music, dance music and everything in between. It was the best, so much singing and dancing and made the space even more magical.
Space for hair and makeup
You will want to be sure your hair and makeup is set up in the same space but has their own area to move around in. We used the landing for hair and make up and bedroom for food. This kept people out of the space the hair and make up people needed to move in. The space we had was fluid and open which made things very easy and comfortable for those working and the bridal party.
When it comes to your bridal suite, hopefully, these items will help you be prepared for whatever life throws at on the big day!
But remember to relax and enjoy- this time goes too fast. Step back, watch, listen and take it all in!
I am a home cook that does things my way. In my kitchen, I make breakfast, pack lunches, prepare snacks, and cook dinner. During the week, we eat real food that is homemade, organic, and local. On the weekends we do explore more of our local restaurants. I bake my own bread, juice fresh oranges every other day, and make my own kombucha and other weekly favorites.