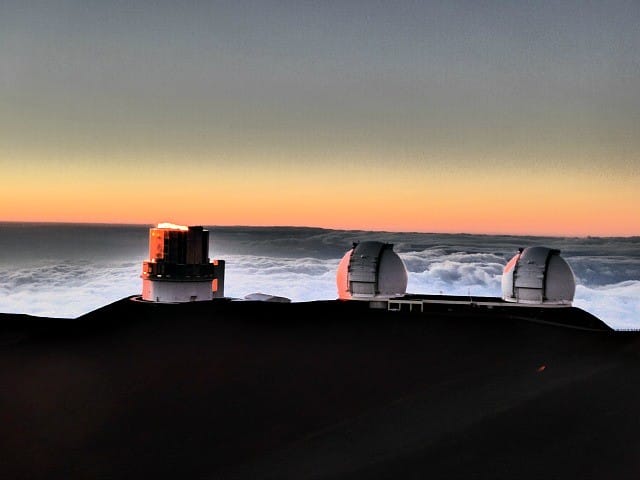 While Ironman Kona is a HUGE deal for the triathletes and they will be quite preoccupied leading up to the race, this means that you, trisupporter, need to find activities to do to occupy your time.  You can easily find the most popular tourist things to do and in fact, you can find them right here on the TriWivesClub.  We have done multiple articles on Kona with things to do, places to eat, and spectating tips.  So, we thought you might like something off the beaten path.
We have a good friend who actually lives on the island and has for many years, so is helping us with some local tips.  We will be sharing both what we didn't get to last year and tips from the locals and my in-laws (most photos here courtesy of my sister-in-law, Teri).  Take advantage of our insider knowledge and read our series on Beyond Ironman Kona.   Our first 2 tips so far have included North Kohala and Waimea, in case you missed them.  Tip 3 is short and sweet, but one we feel you shouldn't miss and may require advance booking.
THINGS TO DO
Visiting the Mauna Kea Observatory is about as unique of experience as you can get and why we recommend it so highly.  It will afford you a view like no other.  You are literally on top of the mountain, above the clouds, with viewing conditions close to perfect.  To native Hawaiians, this summit is a very sacred place.  You can do this on your own, but it's more complicated than just getting in your car and driving, including acclimating yourself to the change in altitude.  To make life easier all around, we feel the way to go is with a tour.
What could be better – You get to watch the sunset, have dinner, and then do some night sky viewing with telescopes at the Observatory.  Many companies do these tours, but two we have experience with are Mauna Kea Summit Adventures and Hawaii Forest and Trail.  The companies provide dinner, as well as jackets and gloves as it gets cold at night.  You should check the websites for health restrictions, age restrictions (I believe you have to be at least 13 to go), and schedule information.  We can tell you that they do depart from Kona and you should plan on spending around 8 hours round trip, but it is spectacular.
Seriously, if you are planning on doing this excursion BOOK NOW.  It is expensive, but something you can really only see here and should take advantage of while you have the opportunity.
Okay, c'mon.  After looking at these pictures, can you tell us you honestly don't want to see this for yourself???
If you need help with ANYTHING on the island, including reservations, please contact our friend, Kathy Boyd, and she will be more than happy to help you out…Also, you can always check out Go Hawaii for more details or Love Big Island for tons of local information.
WHAT FUN THINGS HAVE YOU FOUND TO DO ON THE BIG ISLAND?

Sherry is one of the TriWivesClub and LifeDoneWell co-founders and contributes to multiple blogs. She is a former co-owner of the California Apparel News and had a career in the healthcare industry. Her passions include traveling, real food, the environment, and animal rescue/welfare. She lives a healthy lifestyle and has been a vegetarian since 1987. She and her husband are parents to two rescue pups and reside in Connecticut.