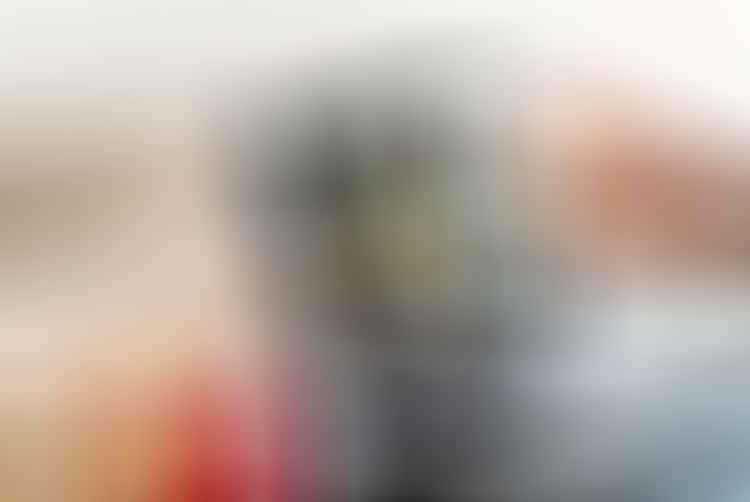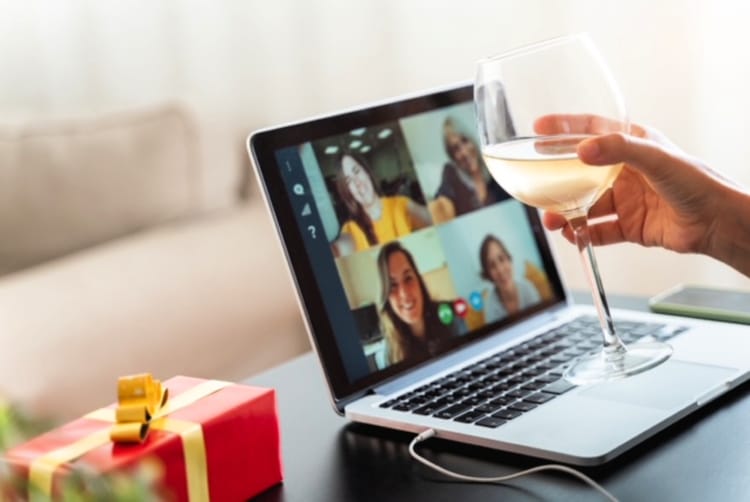 Missing your friends and family? Hosting a Zoom party is the perfect way to reconnect! Here are 10 tips to make sure sure your next party is fun and memorable!
While we may be venturing out a bit more and businesses continue to open up, until people are fully vaccinated and feel safe, our normal routines will take a back seat. But with holidays and a slew of special occasions like graduation coming up this spring, we still want to celebrate.
So, what's the answer? Well, of course, it's a Zoom party! In lieu of being together in person, it's the perfect way for loved ones near and far to feel like they are a part of the big day.
Last year at this time, most of us had never heard of Zoom. While the company started in 2012, it did not take off until the pandemic.
After over a year now of experience with Zoom, we feel ready to share some tips for making sure your Zoom party is fun and memorable for everyone involved.
Tips for Hosting a Fun and Memorable Zoom Party
The Basics
First off, if you are going to be the host of your meeting, be sure to have a Zoom account. Without one, you can't invite or or start your Zoom party. Here's how to schedule a Zoom meeting and invite others to your virtual hangout.
Make sure everyone you are inviting knows how to access Zoom. While our guests won't need their own account to join in, as a responsible host, you should take it upon yourself to double-check that your guests know how to access a meeting.
When the party starts, have your Zoom party set to "gallery view" so that everyone at the party can be seen and everyone is in the same sized square.
It's best for everyone to mute themselves when they aren't talking, especially if you have 10 people all trying to talk at once. You may have to play this one by ear!
Don't Invite Too Many People
Zoom parties work out better with fewer people. The more people, the harder it is for everyone to get involved in the conversation. We recommend 5-10 people to join your party. If we were in person, think "small and intimate".
Make the Time Convenient for All
Plan your party at a time when your friends and family are done with work, school or meal times. This should be a relaxing fun time for all. And of course, you need to consider whether it will be a family affair or just for adults. The theme of the Zoom party will take on totally different vibes.
Don't Make a Zoom Party Too Long
With many people on Zoom for work throughout the day, you probably don't want to host a marathon Zoom party. 1-2 hours at the max should be fine. But there is one problem…Free Zoom has a 40 minute time limit.
If you'd like to host a Zoom party with your basic account, you can start a new meeting after the 40-minute limit and allow guests to rejoin as many times as you want. But it really is a pain and you could lose some guests if they have to keep rejoining.
If you want an uninterrupted experience, plus advanced features you will need to upgrade to a pay account. With no meeting time limit, you and your guests can Zoom on as long as you like! But it's not cheap at $150 a year.
Introduce Everyone
If you are inviting a group of people who may not necessarily know one another, be sure to spend a few minutes at the start of the party doing introductions, just like you would in person.
Make Sure Your WiFi is Stable and Strong
Nothing is more of a bummer than when the hosts' Zoom crashes! It's best to stay as close to your WiFi's router as possible. Encourage your guests to be on their laptops. The quality can be poor on your phone and it can get pretty tiresome holding your phone to your face for an extended period of time.
Take Your Hosts Duties Seriously
Like any party you would throw at your home, you have an obligation to your guests. Some tips:
Don't be late. Be on the call before anyone else as you will need to let them in.
If any introductions need to be made, wait until everyone is online.
Keep the conversation going and try to prevent one person from dominating the party. Try and make sure everyone is in included in the conversation or games.
Don't be distracted. It's important that your guests – even if they are just family – feel like you're engaged and present in the conversation.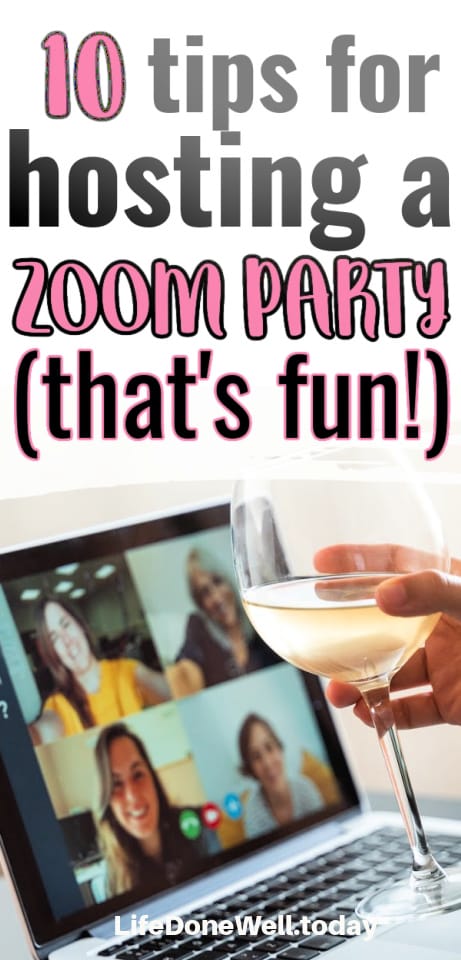 Have Some Fun Zoom Party Activities
There are a ton of options here. From online games to themed costume Zoom parties to Zoom murder mystery parties to scavenger hunts, let your creative juices loose. Choices will depend on whether it's adults only or with the little ones.
For instance, for a scavenger hunt, create a list of household items and have everyone in the Zoom meeting try and find them in their own house.
The items could be anything from essential household items, like a hairbrush or a pencil, to obscure things, like a shoelace or a birthday card. The last one to find the item takes a drink. Just be sure to set a time limit for each hunt.
Virtual "Happy Hour" is super fun and popular. Encourage everyone to bring their favorite cocktail or drink to the party and a snack! Or have everyone fix the same drink from a cocktail recipe you've supplied beforehand. After all, it's not a party without food and drinks.
Playing a game together is a great way to get everyone participating, feel included and have some laughs. Some great resources where you can play virtual games with your Zoom party are:
Play Around With Zoom Backgrounds
Encourage everyone to choose a fun virtual background. It could be a place they wish they could travel to, somewhere they miss, or a favorite saying. The sky's (this would work for the background, too) the limit and makes a great conversation starter!
Zoom makes it easy to do by offering a curated selection of backgrounds featuring show sets, your favorite sports teams, beautiful travel destinations, and more!
You can also use filters to touch up your appearance.
Consider Invites and Party Favors
If you want to go towards the feel of a traditional party route, send out some fun digital invitations ahead of time! They make the standard Zoom invite a little less boring.
If your guests are all in the same area, drop off party favors that they can use during your party. Miniature bottles of wine or champagne are fun, individually portioned snack bags, art supplies, and more all work.
Have you hosted a Zoom party? If so, what are your tips?
I am a home cook that does things my way. In my kitchen, I make breakfast, pack lunches, prepare snacks, and cook dinner. During the week, we eat real food that is homemade, organic, and local. On the weekends we do explore more of our local restaurants. I bake my own bread, juice fresh oranges every other day, and make my own kombucha and other weekly favorites.