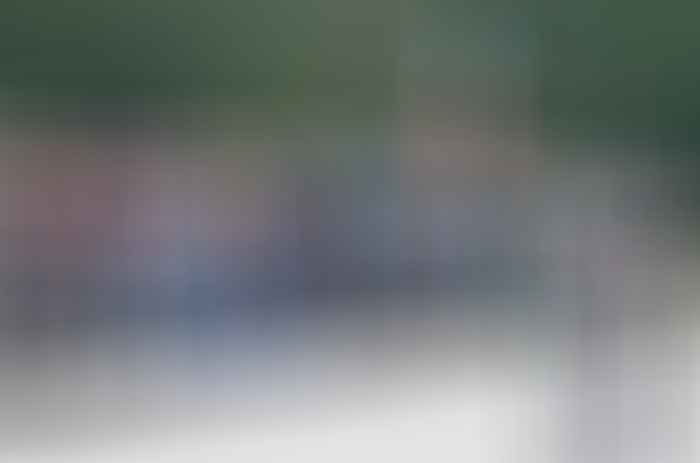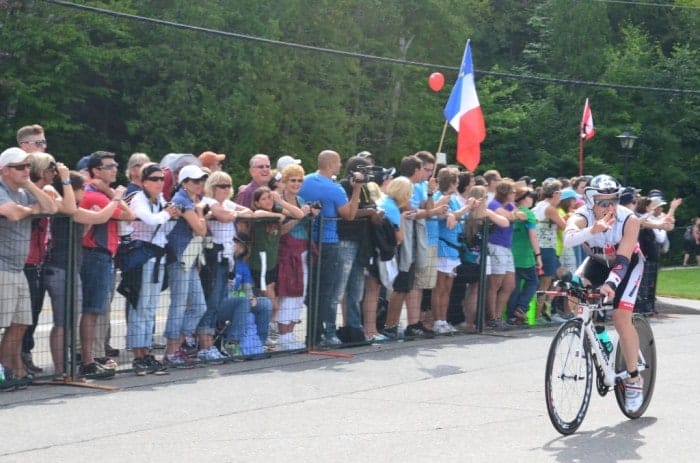 Update: This post is current as of 6/18/17.
If you're headed to Mont Tremblant, Canada, we hope you have already read our Food & Fun series, Part 1 and Part 2, which gave you great ideas for things to do in the area and places to eat. Now, it's time for what you're there for – SPECTATING and seeing your triathlete cross that finish line.
As we've all been to this race before, we'd like to give you a few hints to make your race day much easier. This is a great race which offers lost of opportunities for viewing and wonderful places to relax (including in the shade), while you wait for your Ironman to finish.
We always recommend checking out the swim start and exit, transition areas, and finish line the day before to see what's going to work best for you and your family and let your triathlete know where you will be!
There are also Sprint and 5150 races this year on Saturday. They start at the Beach & Tennis Club at 7am and 7:30am respectively with the Awards Ceremonies at 10:30am and noon.
Here are the TriWivesClub's tips for making the most of your spectating experience:
SWIM START
The swim takes place at the Beach & Tennis Club on Lac Tremblant. The start times are 7am for the pros and 7:10am for the age groupers, who go out in a rolling start.
There is a little hike from the village to the swim start that involves a small hill, so if you have a stroller kid be prepared. They do a rather elaborate start with men in kilts and a cannon on the lake, so it's fun to watch – at least they have in the past and we have to believe the World Championships will have some fanfare.
Once the swim starts, you should have time to walk over to swim-out, unless of course you have a fast swimmer. But, if there are crowds, don't waste time. If you are with little ones in strollers, you may want to decide whether to be at swim start or swim exit. If you can't get there early and get a spot by the fence, you may never see each other anyway.
SWIM FINISH/BIKE OUT
The swimmers exit at Parc Plage at a beach near Hotel Q. They then have a run up to transition. There is only one transition area close to the Ironman Village. We recommend getting a space along the chute and then getting to bike-out, rather than heading to the swim exit. Bike out is on the other side of the swim-in, so it may be best to stay to the left of the chute for easy access to bike out. You should have time to then get up to transition from along the chute, just know ahead where your triathlete's bike is. Once they head out on the bike, it's time for breakfast!
BIKE COURSE
This is a one loop bike course. It might be best to stay close to bike-out as this will also be bike-in and you will have the opportunity to see them as they go out and then zoom by heading to Route 117. We would not recommend taking a car out on the course as most – 95% – of the roads are closed to traffic during the race.
BIKE-IN/RUN-OUT
I station myself by the bike-in around my husband's rack if possible. Then, I dash down to run-out, which was also swim-in. You now have a little time to find a second viewing spot.
RUN VIEWING
This is a one-loop run course. They first head out of town on Chemin de la Chapelle heading towards Lake Tremblant and out of the village and then will come back through on the same route to the finish line, so you'll have several opportunities to see your triathlete. Find a nice place by the lake by swim-out or the little church. When you see them come back by the second time, boogie straight over to the finish line.
FINISH LINE
Make sure you have a beer and poutine in hand! We meet them at the finisher's tent and give them an "I love you and am very proud of you, but you're very sweaty, so keep a bit of a distance hug."

TIPS
The village is perfect for hanging out during the day, but with this being a half Ironman, you won't have much time for non-spectating activities. That said, there's lots of food, shade, shopping, and playgrounds for the kids. You can even take a tram car up to the top of the village or do the luge.
For breakfast, I really like the little coffee house with local croissants across from the movie theatre. You will find me lunching at Creperie Catherine or La Sandwicherie in the bike shop, shopping for Back-to-School at Roots for my twins, and enjoying a beer!
There is a Sportum Family Zone at the Ironman Village, too.
The Awards Ceremony is at 4pm on Sunday followed by the roll down.
We'll be sure to post more as it comes to us. Have a great day and a great race for your triathlete!!!
DO YOU HAVE ANY TIPS FOR SPECTATING AT IRONMAN 70.3 MONT TREMBLANT?

Sherry is one of the TriWivesClub and LifeDoneWell co-founders and contributes to multiple blogs. She is a former co-owner of the California Apparel News and had a career in the healthcare industry. Her passions include traveling, real food, the environment, and animal rescue/welfare. She lives a healthy lifestyle and has been a vegetarian since 1987. She and her husband are parents to two rescue pups and reside in Connecticut.