Life with a swimmer or diver in our house has a lot of challenges. Even now that our diver is off diving for Brandeis University, we still have day-to-day routines we do to make his life easier. I was recently asked to reflect on my life as a swim/dive athlete's mom and my thoughts of supporting Team USA and the Olympic Games by SheSpeaks and P&G. I was so honored!



This is a sponsored post written by me on behalf of She Speaks/P & G, but all thoughts and opinions are my own.
As a mom of a college athlete, I know the time, energy, and money that goes into the sport. In my son's sport, diving, it's early mornings, late nights, flights to camps, and travel to meets all over the place. While I think that's a lot, just imagine what the families go through whose kids make it to the Olympics.
Back in June, our city Omaha was host to the swim trials for the Olympics. Living downtown, we interacted with the athletes and their families a lot. We watched their dedication, especially at the swim trials. We were exhausted from morning to night…go go go. It's a huge deal. I am honestly amazed at the dedication of these Olympic athletes and their families.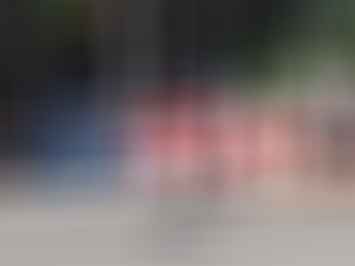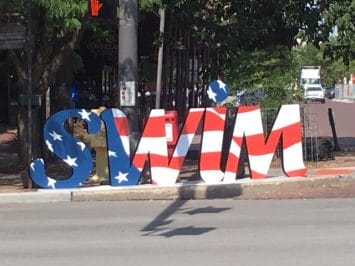 When our son switched from being a gymnast to a diver he started watching a lot of videos on the Internet. David Boudia quickly became his favorite. He watched and watched over the past few years. For NCAA diving, our son does both one and three meter diving. Last year during training camp, he had the opportunity to try the ten meter. I remember him calling and telling us he watched all of David Boudia's dives that won him a gold in the 2012 OlympicGames. He was ready the next morning to try the 10 meter platform.
This year our son was a way for the synchronized diving portion of the Olympic Games, but we watched together thanks to FaceTime. What a joy when David Boudia and his partner medaled. We cannot wait to watch more in the coming week!
It is no easy task being an athlete's mom to Power Their Dreams…
As I reflect on my experience, I know the drive my son has as a diver and that it comes from within. Yet, as his parents, it is our job to Power Their Dreams. The experience of having a son in a competitive sport and us, as a family being at the swim trials together, has increased our enthusiasm for the Olympics. The best part was our son calling from school during the Olympics, especially during swimming events, to talk about how they were going. We love supporting the Olympics.
But, I will admit as a parent, that Powering Their Dreams is hard. You are the one waking them up early in the morning when they are young to get to the gym or pool; keeping them fed, including hours in the kitchen and endless trips to the grocery store; not to mention the financial support and emotional part. Out of all of it, I think the emotional part of Powering Their Dreams is the most trying.


Powering Their Dreams as an athlete's mom is  just being there…
You have to very carefully manage that very thin grey line of support and pushing them. We never wanted to push, yet we did not want to discourage either, carefully taking his lead as to what he needed. Granted, there are times when he is on the phone with us, exhausted, drained, hungry, and frustrated and we want to tell him to just stop and relax, but we cannot. We must simply calm him down and listen and let this pass. Many times, we stay on the phone while he makes himself an after-practice dinner at 10:30PM; then he is better.
The family financial strain to Power Their Dreams…
Having a NCAA College athlete, we can understand the strain of family finances to Power Their Dreams. When they are young, there are teams, coaches, lessons, gear, special products, and more. As they get older and better, there are more meets, more gear, and more of everything. Then, add in the family joining along to support and the additional travel costs. It all adds up!
Making my athlete's life easier to Power Their Dreams…
Being in the water, dive after dive, and often spending weeks in different climates for training camps, our son has tried many different types of products to meet his needs. When She Speaks and P&G asked about Head & Shoulders, we jumped on it. My son started having dry scalp and mild dandruff when he moved from gymnastics to diving. His doctor actually recommend he try it. It works and we have never looked back.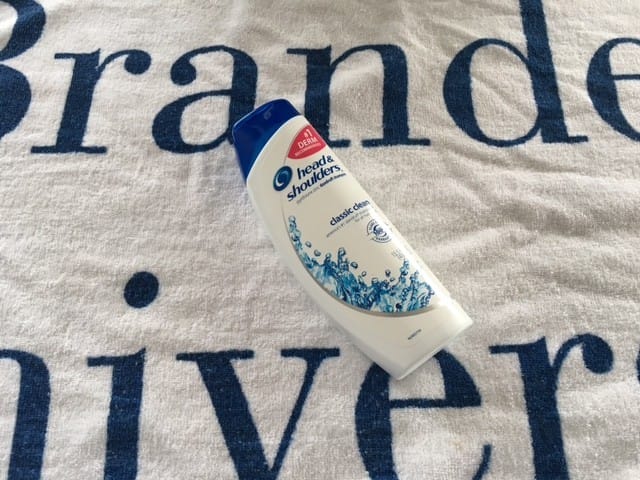 Being in college, I try to make his life easier and I use Walmart.com  to ship our diver what he needs, including his Head & Shoulder's Classic Clean Shampoo. I simply go on-line to Walmart and order what he needs and ship it directly to him. I love that the P&G products and Walmart support Team USA, but in all honesty, I bought P&G products over others simply because we were supporting TeamUSA in doing so.
So, head to your local Walmart or use this link and click on over to support Team USA by shopping for P&G products.
This post was sponsored by SheSpeaks/P&G. All thoughts are my own. I only accept sponsored posts that match my family's needs, which makes working with SheSpeaks and P&G a great fit.
I am a home cook that does things my way. In my kitchen, I make breakfast, pack lunches, prepare snacks, and cook dinner. During the week, we eat real food that is homemade, organic, and local. On the weekends we do explore more of our local restaurants. I bake my own bread, juice fresh oranges every other day, and make my own kombucha and other weekly favorites.