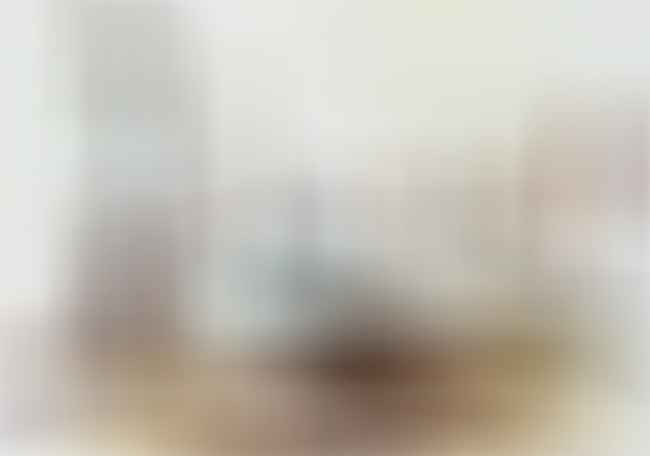 We are moving soon to our dream home.  I still can't believe it!  It has only taken me 3 years to find it.  But this move also means that we are going to need a lot of furniture and draperies in our new house.
Much of what we currently have either will not work well or is simply not our taste anymore.  So, we've decided to pretty much start with a clean slate.  But, even though we both love picking out new things and my husband has such a great eye for design, we do not want to go it alone.  So, we decided to hire an interior designer to help us out and most importantly, help us get it right.
Where does one start?  This is an important decision for several reasons.  You want someone you can work easily with and it can be a very expensive undertaking – you don't get many do overs on custom furniture!  So, here are some of the factors we considered.
HOW TO FIND A DESIGNER
I used two methods to find our designer.  I scoured all the local magazines I could find that contained home items and I asked my friends for recommendations.
Magazines are great resources.  Most of the local ones do frequent home sections and even feature local designers.  After I gathered a list of about 10 names, I started looking at their blogs or websites to see what kind of rooms they have designed and if they matched our tastes.  I also read their bios and the sections about them to see if I could get an idea of their personality.  After doing this, I was able to narrow that list down to three.  I contacted each one.  One never got back to me and after chatting with the other two, narrowed that down to one.
Then, I repeated the process from friends' recommendations.  I happened to be in one house that had been newly designed and I loved the look.  So, I asked who did her house and she gladly supplied the name and an excellent recommendation.  Again, I narrowed this down to one designer.
Deciding to narrow the selection down to two designers was rather arbitrary, but done for several reasons.
I wanted to bring each one into our new house and we hadn't taken possession yet.  So, I had to be considerate of the current owners in asking them to invade their space.
After doing my due diligence on blogs and chatting on the phone, I think I had a pretty good feel for what was out there and who I could work with and didn't want to overwhelm the process.
Timing was a consideration and I didn't want to spend too much of it on the selection.

HOW TO SELECT THE DESIGNER FOR YOU
The Interview Process – We set up time to meet each one; both coming to our current home to get an idea of what we like and what we would be taking with us.  We asked each other a series of questions.  What we were most interested in finding was:
Someone who would not just be a yes person, but would truly give us their professional input.  I don't want someone who will just love everything I bring to the table, but will tell me when they think I've made a bad choice and give me what they think will work better.
Can they design to our tastes?  While they may be great at designing french country, it's important that can they equally do modern and enjoy doing so at the same time.
What is their access to resources?  Do they have people who can design and make furniture and all the trades people necessary to complete the job?
How are their fees based?  Do they charge a percentage over their net or do they charge a design fee or some combination of both?  Designers get a discount at showrooms and stores, so typically will charge you this fee and then add some percentage to it for their fee.  20% seems to be a common rate.
How quickly can they turn the project around?  My biggest fault is probably lack of patience and I don't want to still be working on this 6 months from now.
How accessible are they?  Will they get back to in a day or a week?
The Proposal – We then had each one come to the new house.  It was quite interesting to see two totally different approaches.  One got right in there taking measurements and giving ideas of what she was seeing.  The other more quietly walking around, taking everything in, and really only voicing an opinion when asked.  At the time, I liked the one that got down and dirty, because it was an lively interaction and got me more excited about the move.  But, I tried to not let this really influence my decision and waited until they got back to us with their proposals.
Neither designer really gave us a vision for what they saw in each room.  In fact, one wanted to charge us a design fee per room for this process.  What we got instead as a proposal was a contract for their services; one extremely detailed, like 10 pages, and the other very basic and 2 pages.
The Decision –  So, to make our decision, factors we considered included the interview, home visit, how much they charge, and our gut, really.  We actually really liked both of the designers and thought either would be able to design a beautiful home for us.  So, what it came down to was how much they charge and when my husband, being the wise man that he is, asked me, "Who will you have the most fun with"?  Right then, I knew who I wanted to work with.
AFTER THE DECISION IS MADE
Once you make your decision, you have to sign a contract and set your budget.  Setting your budget, of course, is a very personal issue.  We had a number in mind, but then asked her to come up with how much she thought we could reasonably furnish the house for, taking into consideration our tastes.  Luckily, her figure was less than ours, so it gave us some wiggle room, which we assume will get eaten up.
But, after you get those "minor" details out of the way, the fun really starts.  We're in that phase now.  I'm constantly perusing magazines and websites; visiting design centers and furniture stores with and without my designer; and putting together the rooms.  It's good that we pretty much have an idea of what we like and want to see in our new house, but that doesn't mean it's easy making that one choice.  I'm always asking if I missed something and is there a piece out there I'd like better.  After all, it will have to last a long time…
Let us know if we missed any tips for selecting an interior designer.  We'd love to hear from you.

Sherry is one of the TriWivesClub and LifeDoneWell co-founders and contributes to multiple blogs. She is a former co-owner of the California Apparel News and had a career in the healthcare industry. Her passions include traveling, real food, the environment, and animal rescue/welfare. She lives a healthy lifestyle and has been a vegetarian since 1987. She and her husband are parents to two rescue pups and reside in Connecticut.