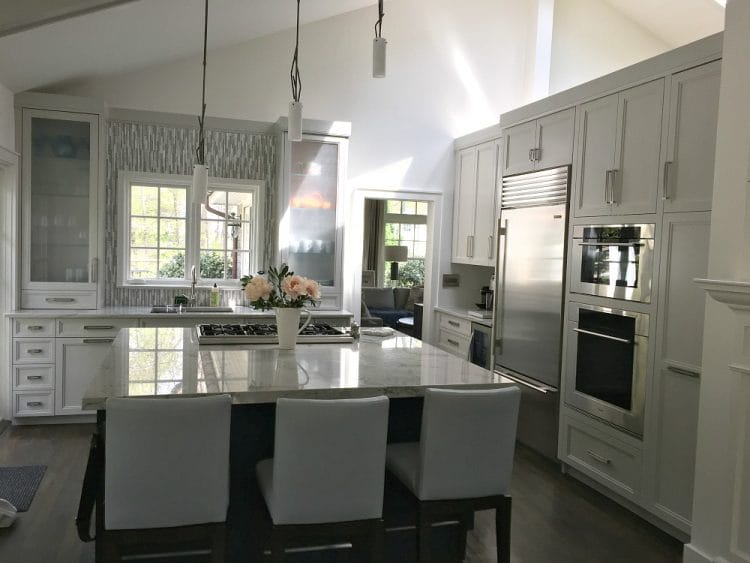 I recently did a kitchen remodel and if you've been through it, I'm sure you're sympathizing with me right now. The only other remodel I've done was a bathroom many years ago and you really can't compare the two.
I honestly thought it would just involve pulling out the old cabinets, appliances, and fixtures and putting in the new, but how wrong and naive I was. I also thought I could believe my designer and contractor on the time frame. Again, boy was I wrong.
Instead, what happened was this…
My kitchen was totally gutted.
Surprises were found in the walls that needed to be fixed and slowed everything down.
It took about six weeks longer than expected. About a week of this was due to massive rain that we had. They had to let my yard dry out to lug the quartz countertop up a hill to get it in my kitchen. They actually discussed dropping it in by helicopter.
My contractor and designer didn't always get along and agree and I was stuck in the middle!
People were in my house disrupting my life for a LONG time.
I learned a lot about myself and not everything was pretty. Who knew I can be a bit bitchy when handling disappointment! I am quite good at apologizing, however.
But in the end…I love the finished product and how unpleasant the journey was is now a distant memory.
While I did a kitchen remodel, my lessons learned can apply to any remodel. I'm dividing this article into two parts because otherwise it's just really long…I'm starting with the pre-remodel tips and then will finish with surviving the actual remodel.
So, here you go. I hope my learning experience can make your process much more pleasant…
Tips for Starting a Kitchen Remodel to Keep You Sane
People
I hired both a contractor and an interior designer. Luckily, I had been working with both for years so it was an easy choice. If not…
Hire a contractor you can work well with and trust and who handles issues that arise calmly and effectively. Mine was a lifesaver. Nothing phased him whereas I could freak out. Word of mouth is certainly best. If you already have worked with an interior designer, they most likely can point you in the right direction of a contractor.
In terms of the interior designer, she gave me ideas I'd never have known about without her input, but I didn't always agree with her opinions. For instance, she picked out a countertop that I thought I liked. But I had the foresight to go see the large slab and it looked like snake skin. I hated it. But, I found another piece that was perfect.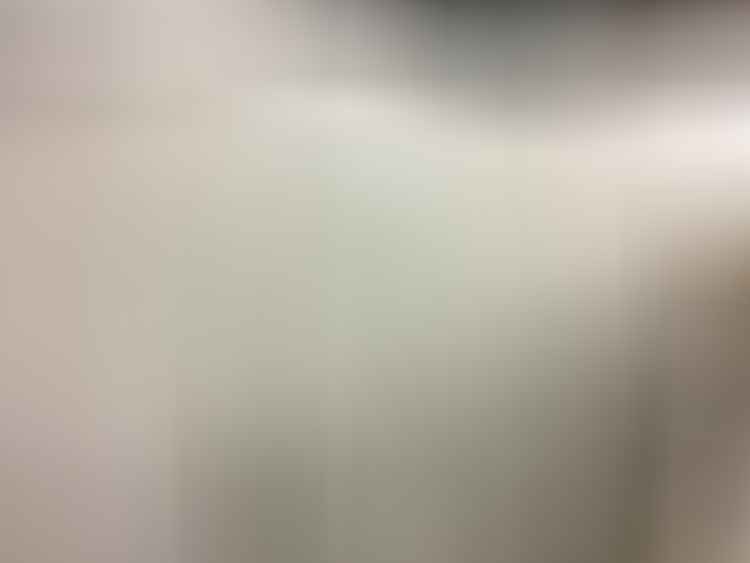 But, she gave me tons of ideas for cabinet inserts like for pots and pans, oils, and spices. Having her certainly made my life easier as she ordered everything and so it was her responsibility. But it's your choice to hire one or not.
Beware…You may be put in the middle between your kitchen designer and contractor. Mine did not always see eye to eye and I had to play referee and get them back on track.
You have to keep on people and push them to get things done, especially if you are on a deadline like I was.
Budget
Only you know what your budget can be and how much you can afford to go over. If this is important, you have to nail down these figures both going in and during the remodel with your contractor and designer. I was a little lax with this. While we knew what we wanted to spend, I wasn't great on monitoring this. Again, if it's important, you need to get running totals from your contractor and review periodically. This is especially true when you find unexpected issues that need to be fixed.
Don't scrimp if you can afford the higher end material. I could have saved some money on my appliances, but I loved the sleek lines of the Wolf appliances and have an affinity for Sub Zeroes. If you must, determine what is most important to you and try to make cut backs in other areas. Don't be embarrassed to discuss this with both your contractor and designer. They've heard it all before.
Design
I had space constraints in my design so it had to be very efficient. I essentially kept the blueprint from the old kitchen and the only thing I reused was the Wolf range top. We started from scratch for everything else.
Live with the old kitchen for awhile. The best thing that worked for me is that we had lived with the old kitchen for over a year. So, I knew what worked and what didn't and could incorporate what I learned into the design.
Have a vision of the final product. I really knew in my mind what I wanted the kitchen to look like. I had seen enough in magazines and TV home shows to know what I wanted. Which leads me to…
Design the kitchen with how your family lives in mind. The room has to be efficient and user friendly. Again, don't let your designer talk you into what he/she feels looks better, will sell better, or how they think it will function best, but doesn't function with how you live.
Research, research, research. Get your hands on every kitchen remodel magazine and website you can. Know what style you like and find those that match. Our style has morphed over the years to its current clean, contemporary design. Some of my favorites are HOUZZ, Kitchen & Baths, New England Home, dwell, Gray, Luxe Interiors and Design, and Elle Decor. I found several storage ideas that were never presented to me by my designer and contractor. They both thought they were great ideas and have now incorporated them into other projects.
Go with your gut and what you want. Don't settle. Don't let others talk you into something that doesn't feel right. If there's something you really want, fight for it. It's your kitchen and you have to live with it and work in it for years. Mine tried to talk me into placing the dishwasher and garbage at ends of my cabinets so the top cabinets aligned with the bottom. This was going to be very inconvenient and I said no. I am SO glad I did.
Be a bit adventurous. I knew white is what people look for in buying a house, but I just came from a house with a white kitchen and wanted something different. I chose soft greys and a deep blue for my island and love, love, love it.
Know your style. If you like modern, don't be talked into classic. That said, it's okay to mix and match styles.
Appliances. If you use your kitchen, your appliances will get a lot of wear and tear. I was very particular here, in look, function, and reputation and put a large part of the budget in them. I wanted features that I loved and knew I'd use like a steam convection oven and microwave drawer. The look was also important and I wanted everything clean and streamlined.
Know lead times. If you are ordering things like new appliances, you need to know what sort of lead time to plan for. You don't want to have to find a place to store new appliances or not have them available when it's time for installation.
Don't think about the resale. I know many people do this and that's why a lot of people go with white kitchens. You're often told to design for what sells and what the masses like. But chances are you have no idea how long you will be in the house. And chances are the next buyer will want to make the house their own anyway. So design for your tastes, but be aware that when you do sell, if you've painted the cabinets bright red, you will have to repaint.
Try and repurpose anything you can or donate to charities. My contractor is great about this and either recycled or donated what he could to other home building projects. Also think about things like using old cabinets in the garage for storage.
Next Up:  Tips for Surviving a Kitchen Remodel

Sherry is one of the TriWivesClub and LifeDoneWell co-founders and contributes to multiple blogs. She is a former co-owner of the California Apparel News and had a career in the healthcare industry. Her passions include traveling, real food, the environment, and animal rescue/welfare. She lives a healthy lifestyle and has been a vegetarian since 1987. She and her husband are parents to two rescue pups and reside in Connecticut.