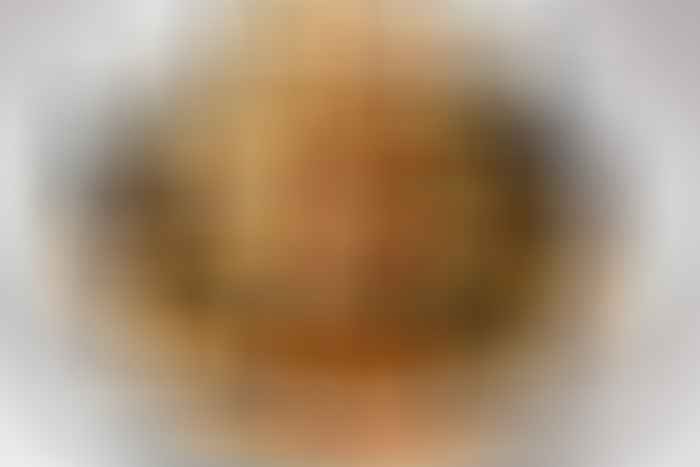 There are some amazing places to eat in Williamsburg! Most people visiting Williamsburg, Virginia are undoubtedly going to see all the sites that reflect the area's history. That's what the area is known for. But, they'd be remiss not to sample some of the amazing restaurants. They feature local cuisine utilizing the area's fresh produce and seafood. At some of the nicer restaurants, we would suggest making reservations.
17 Of Our Favorite Places To Eat In Williamsburg
Located at Williamsburg Winery just outside of town, this restaurant serves locally sourced fish and vegetables from their own garden. They are known for their slowly smoked meats cooked in a southern French style. Dinner only. Gabriel Archer Tavern is also located on the premises and serves lunch. They have a lovely patio across from the winery. I have eaten at both and they were wonderful.
Plus, if you are looking for a place to stay, be sure to check out the hotel on-premises, Wedmore Place. It is absolutely lovely, located away from the crowds yet close to everything, and the staff could not have been nicer.
With a contemporary decor featuring regional artists, Waypoint focuses on regional American cuisine. They use Chesapeake ingredients from local farms and seafood caught in the local waters.
Hey, Washington used to dine in the original version of this recreated historic tavern. Serving southern fare for dinner, with items familiar to 18th century Virginians. Balladeers dressed in Colonial costume entertain.
This is another period dining option, with servers dressed in 18th-century fashion. They serve traditional southern fare by candlelight with appropriate music. Take a stroll through the historic district after dinner. After being closed for too long, one of the best places to eat in Williamsburg is reopening in March 18, 2022!
Sophisticated, yet relaxed atmosphere serving fresh local ingredients and contemporary American cuisine. They are noted for great service and food, their open kitchen, and a great bar! Dinner only. This is certainly one of my personal favorites. The chef made me one of the best vegetarian plates I have ever had. Great ambiance and service.
Le Yaca (which means Let's Do It) is a small, "hidden treasure" serving classic French cuisine. It is not a casual place I would go to in shorts and a t-shirt. We had a wonderful dinner with a waitress who steered me towards the less expensive appetizer for my entree instead of the regular vegetarian entree. Always a plus in my book, plus she was so right! My husband loved his Steak Au Poivre.
The restaurant is currently closed for dinner on Sundays and all day on Mondays. They are only open for lunch Tues – Fri from 11a to 2p. Dinner is served from 5p to 9p Tues – Sat with brunch being served on Saturday and Sunday.
Said to have the best sandwiches in town, with in-house baked bread. They also have a gourmet market with specialty food products and as you can guess, great cheese and great homemade bottled dressing. And good news…they are making sandwiches again! Yum!
Sit outside on the patio and enjoy modern American cuisine that is locally sourced. If you love chocolate, this is for you. Try the "Death by Chocolate" cake for dessert. Open for lunch or dinner.
Open for brunch, lunch, and dinner, Opus 9 is for a special occasion. Its focus is steak (of course) and seafood with fresh ingredients. The atmosphere is described as "stunningly chic". It's located in New Town, which is about 10 minutes from the historic district.
The menu has a bit of something for everyone from classic American to ethnic to vegetarian to gluten-free. If you are looking for comfort food like pot roast, meatloaf, and grilled cheese you will be in heaven.
Open for lunch and dinner, the décor features quotes from famous Americans and word games on the tables, if you need to be entertained while you dine. Great place for a casual meal. They do not take reservations, but if you call an hour in advance of when you are coming, they will put you on a list that moves you to the front of the line! They are closed on Tuesdays.
This restaurant is a combination of French and Southern comfort food, with a focus on casual comfort and quality. It's open for breakfast, lunch, and dinner and is located at the back of Merchants Square.
An eat-in or carry-out Italian, with large portions and good variety. Great for pizza. In the Williamsburg Shopping Center.
This is an American bistro that features a good variety of American classics and Asian fusion. They have 2 locations – one in Williamsburg and one in Newport News.
Yes, this bakery definitely has extraordinary cupcakes, but you may want to pop in to see the store too. The cupcakes are baked fresh daily using seasonal ingredients.
Noted for their seafood and salads, you can eat more formally in the dining room or outside on the patio at the Grill. Open for lunch or dinner on Merchants Square.
An old-style Italian family restaurant, Francesco's is noted for fresh food with great service. Located in the Williamsburg Pavilion Shops Shopping Center.
If you want a unique dining experience while you're in town, try this place. You will be served a 5-course meal paired with wine, that is prepared right in front of you as the chef explains the ingredients and preparation. They take one booking a night and reservations are made far in advance.
These are just our favorite places to eat in Williamsburg. There are plenty of other dining options to choose from and at all price points. For more details, be sure to check out Visit Williamsburg. Have a great time!
DID WE MISS ANY OF YOUR FAVORITE PLACES TO EAT IN WILLIAMSBURG?

Sherry is one of the TriWivesClub and LifeDoneWell co-founders and contributes to multiple blogs. She is a former co-owner of the California Apparel News and had a career in the healthcare industry. Her passions include traveling, real food, the environment, and animal rescue/welfare. She lives a healthy lifestyle and has been a vegetarian since 1987. She and her husband are parents to two rescue pups and reside in Connecticut.