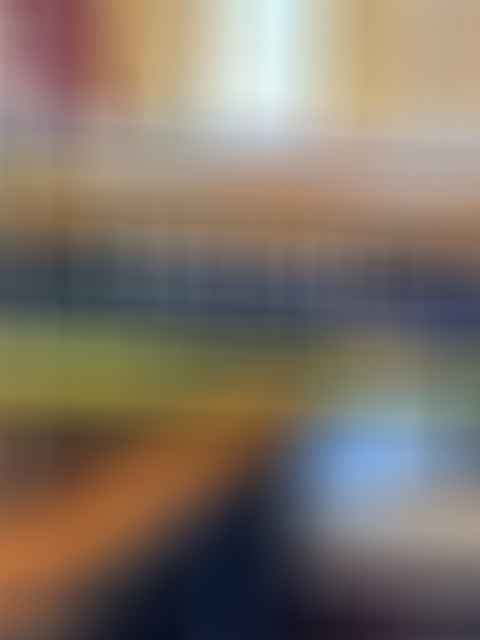 Whether you need a gift for the foodie in your life or want to add some great cookbooks to your collection, I have five books that are just perfect.
I tucked in with a bunch of new cookbooks and needed to share some of my favorites with you. These are all perfect to add to your personal collection and for gifts. These are all cookbooks I have been wanting to get my hands on for a while for a variety of reasons from loving the authors other books to the style of cooking to the well-being aspect. They also range from desserts to everyday meals but all are made for all types of people who like or love to cook.
Five Cookbooks to Buy Now
Let's start with a Milk Street cookbook. Christopher Kimball has built an empire out of his Boston cooking school. What I love about Kimball is that not only is he continuing to learn, travel, explore and always doing more for the culinary world but he has always shared and developed new projects along the way. All while staying humble and true to the everyday cook. The Milk Street Tuesday night series is one of my favorites as it makes the weekday cooking very easy and diverse. All of the dishes can generally be made in under 45 minutes and will be enjoyed by all.
When I saw the Milk Street Tuesday Nights Mediterranean Cookbook I had to have it. We are very veggie forward and love the Mediterranean style of eating. We had already prepared many meals from this region but needed to expand on the diversity. Not only did I find the cookbook great for my everyday cooking but I also expanded many of the recipes to use for guests.
We have been loving the hearty vegetarian recipes this fall the most- so warm, cozy and filling.
You all know I am already a fun of The Great British Baking Show winner Nadiya Hussain and her Netflix series. I was all over her cookbooks once they hit the States. She is queen of wonderful flavorful food and makes no excuses for taking short cuts and I am all about that. I love to be in the kitchen and I will spend many hours cooking often, but sometimes I need short cuts to keep delicious whole homemade food on the table. I highly suggest this cookbook as a gift for everyone from those who meal plan to families and everyone else too!
The cookbook is loaded with not just delicious colorful food but also with tips and tricks to save time and how to switch things up to use the same recipe in many different ways.
Hussain has taught me that often time is more important than doing it all.
Let is first talk about Gregory Gourdet- a James Beard Award nominee and two time Top Chef finalist amount many other accolades. Being a first generation of Haitian immigrants he brings to you kitchen a fresh eye on what a delicious good for you meal should include.
Focusing on super foods and loading recipes with ingredients that truly matter the perspective is fresh and delicious.
The first thing I love about this book is the large section on how to use this book. Gourdet gives you so much wonderful information to use in all that you do in the kitchen. He provides you with the knowledge to take liberties and do what is best for you. The book is worth buying just for this section alone! But you also need to turn to page 187 and make the Turmeric-marinated Cod with Ginger and Lots of Dill.
Prueitt and Robertson have a beautiful collection of Tartine books between them. I have yet to dive into all of them but hope to. They are a bit overwhelming at first but once you get into the groove of them they are a pure joy and recipes are delicious. I tend to use this cookbook a lot for recipes and ideas for our lodge breakfast treats as well as conquering new skills. I will say the recipes look overwhelming and the pictures so beautiful you worry they are not even within the reach of making, but neither is true. You can do it! I did and do.
The cookbook covers breakfast, tarts/pies/fruit, cakes, cookies and pastries/confections. It also offers basic recipes you will use again and again. What I really like about this book in the collection is it is new and improved for many of the recipes. There are many updated recipes and I have enjoyed the slight updates.
Although this is most likely the most detailed book in their article it is a must have for your collection.
If there is one thing I can say about Greenspan's collection of books it is that they are approachable. With FIVE James Beard awards in her pocket and countless other awards her humble approach to her cookbooks is so inviting. I also love her inspiration comes from where she lives between New York City, Paris and Westbrook (I fell Westbrook is an important as the cities).
Baking can be so complicated but Greenspan makes is so easy in this cookbook. And in Greenspan style you can find some fun twists on her recipes as well. Like Tartine the book starts with breakfast which has been so helpful here are Sugar Water Manor. Just about each recipe at the end has a section called "playing around" which truly gives you inspiration to create a wonderful and seasonal twist often.
If you do not have the collection of Greenspan's books start with this one. The collection is also one that is great to start as a gift for a friend or family member and continue to gift the books until the collection is complete.
Oh and be sure the make the Goat Cheese- Black Pepper Quick Bread a go to for me!
Cookbooks are always a good idea! Which one will you start with?
I am a home cook that does things my way. In my kitchen, I make breakfast, pack lunches, prepare snacks, and cook dinner. During the week, we eat real food that is homemade, organic, and local. On the weekends we do explore more of our local restaurants. I bake my own bread, juice fresh oranges every other day, and make my own kombucha and other weekly favorites.