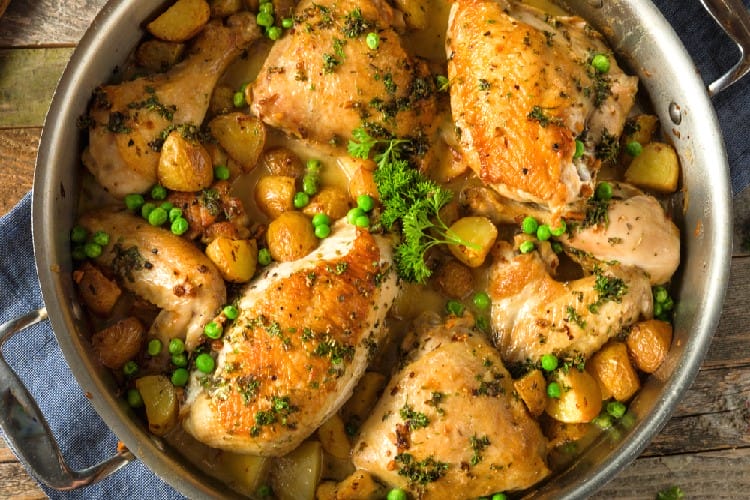 I have to admit that we eat a lot of chicken. I also have to admit that it's easy to get into a rut making the same meals over and over. So, having a great selection of flavorful chicken recipes to keep things new and exciting is a must for us.
With these delicious and flavorful chicken recipes, enjoying chicken will never get boring. I guarantee you will find some new family favorites to enjoy like we did! From the grill to the slow cooker to take out favorites to classic meals, you will find something for everyone with these chicken recipes. Big plus…many make great leftovers for lunch!
25 Flavorful Chicken Recipes to Keep Your Meals Exciting
Let's first talk comfort food! This easy and delicious homemade chicken pot pie recipe is such a classic. Filled with creamy chicken and vegetables and topped with a buttery pie crust, this dish is comfort food at its best!
The slow cooker is a staple year-round in our kitchen. It makes work and play much more fun knowing dinner is getting itself done. With this easy 3 ingredient Crockpot Spicy Buffalo Ranch Chicken recipe, dinner is ready in a jif!
Grilling season does not have to be saved for the summer. Want to learn how to grill chicken breasts that are juicy and delicious? Here's how to make tender grilled chicken breasts with perfect sear marks every time!
You all know how much we love Hawaii. Even kabobs bring back good memories. Make these Hawaiian Chicken Sausage Kabobs on the grill for a meal full of flavor!
If we had to pick a part of the chicken to cook, it would be thighs. They are not everyone's cup of tea, but they certainly are ours. Enjoy these creamy smothered chicken thighs for a hearty full-flavored meal.
You know how you always want to get that rotisserie chicken smell, taste, and crispy texture, but homemade. This Dry Brine Chicken recipe creates a super moist chicken that is reminiscent of rotisserie chicken!
We are all about getting the most out of our food. After you are done with the roast chicken, make homemade chicken stock! It's super easy and versatile!
How delicious do these Pecan Crusted Chicken Tenders look? You can enjoy them with a tasty dipping sauce or on top of a salad.
Here is another delicious thigh recipe and trust me, you must make a double recipe! These are great for leftovers in tacas or on a salad. These zesty Grilled Cilantro Lime Chicken Thighs are juicy and flavorful!
We are all about getting that flavor and with chicken, starting with a good coating is key often. Who wouldn't love Parmesan Crusted Chicken Breasts?
The slow cooker is perfect for long, lazy summer days. Serve this Slow Cooker Mediterranean Chicken over some noodles and enjoy on the patio.
One pan meals are the best! Make these Chicken Thighs right on a sheet pan. They have a marinade bursting in flavor!
It is grilling season. Enjoy these Italian Herb Chicken Skewers on the grill! They're a complete meal with tomatoes, squash, mushrooms and peppers!
This Chicken Mushroom Stroganoff is creamy and satisfying. But the best part is you can make it in one skillet in under 30 minutes!
Dinner in one pot makes life so much easier! Cajun Chicken Pasta is a simple one-pot pasta recipe that the whole family will love. And so will you…It's on the table in 30 minutes.
Have you ever had Chicken Divan? Chicken Divan is a classic meal with broccoli, chicken, cheese and a crunchy topping! I bet this will become a new family favorite!
We all have a secret love of KFC – admit it…This air fryer chicken is perfect to make a moist and authentic copycat KFC Chicken recipe.
Who doesn't love pizza? This cheesy and flavorful Pizza Chicken is an easy chicken recipe for dinner.
We all love a delicious meal in minutes and this is one the whole family will love. Peanut Butter Chicken is a great weeknight meal, served over rice and done in 20 minutes!
When you make chicken, always remember to make extra for leftovers. It is so versatile. Leftover chicken in the fridge? Use it to make these savory and lightly battered rolled crepes.
Dinner done fast in the pressure cooker. Use your Instant pot to make homemade buffalo chicken wings!
These Chicken Parmesan Meatball Crescent Bites are made in a muffin tin and make a quick meal or appetizer!
Forget take out and enjoy this easy Chicken Stir Fry recipe. It's healthy and you can make it with leftover vegetables.
Or splurge with this super easy and delicious creamy butter chicken right at home!
Be sure to double this recipe for leftovers! You'll want to make this delicious chicken veggie lasagna with a homemade cheese sauce any night of the week!
What are some of your favorite ways to make chicken?
And to Pin later…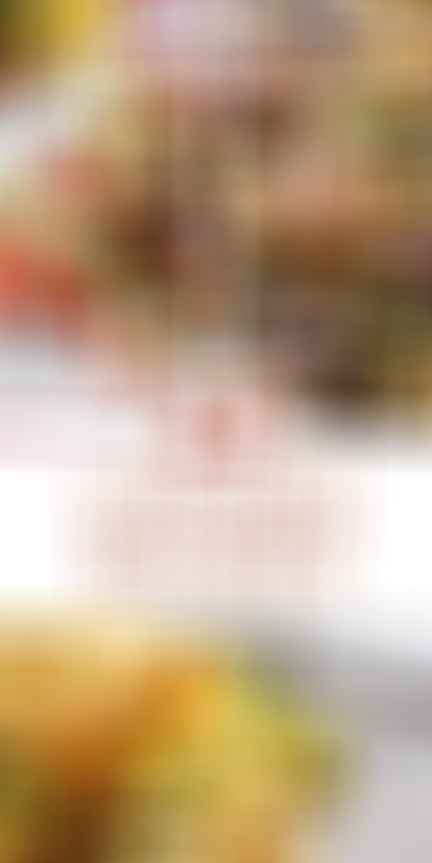 I am a home cook that does things my way. In my kitchen, I make breakfast, pack lunches, prepare snacks, and cook dinner. During the week, we eat real food that is homemade, organic, and local. On the weekends we do explore more of our local restaurants. I bake my own bread, juice fresh oranges every other day, and make my own kombucha and other weekly favorites.