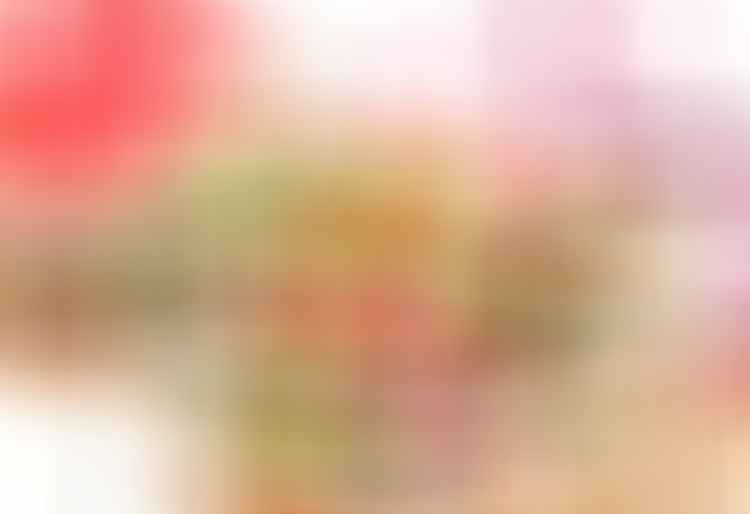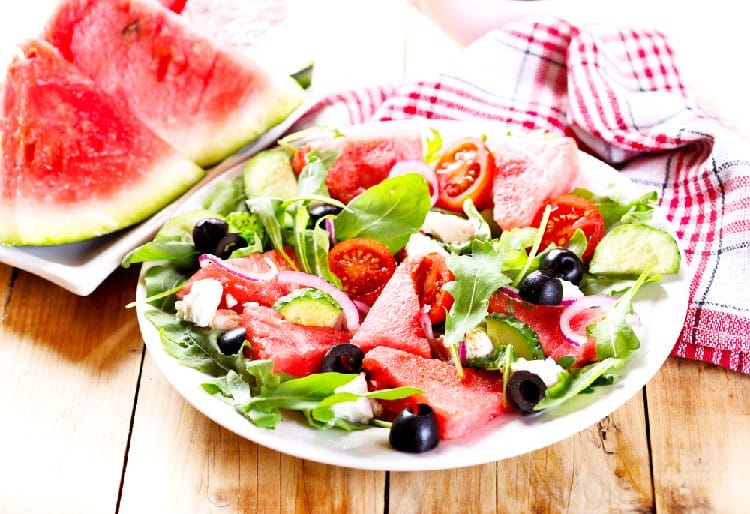 Looking for some easy summer dinners? Of course, you are! No one wants to be stuck in a hot kitchen when the weather is glorious outside! And after spending the day in the garden or at the beach, the last thing you feel like doing is cooking a big meal. Right?
You want quick, simple, and light meals during the summer. Then you can get back outside and back to enjoying all the fun summer activities. I know I don't have any inclination to be in the kitchen cooking over a hot stove during the summer. What we need are easy summer dinners to feed our families that can be made quickly! Plus, they need to be delicious and fresh too.
I've rounded up 20 of my favorite easy summer dinners so that you can give them a try, too! From salads to pasta to sandwiches and BBQ recipes, you are going to be so happy you found these recipes! Many also make perfect leftovers to pack up for a picnic or for lunch the next day.
20 Easy Summer Dinners for the Family
Vegetarian Easy Summer Dinners
Do you love a Caprese Salad as much as I do? Now is the time to get fresh tomatoes from the farmer's market or your garden. There are so many variations. How about this Caprese Salad with Lemon Balsamic Dressing?
Did you know you can make a pesto out of peas? This quick and easy Pea Pesto Pasta is delicious!
You can make this Cold Italian Pasta Salad in advance and have it for a delicious lunch or dinner or even a side dish! Another great dish to double the recipe to make for another day.
These are an absolute must-have all summer long. Cool off with these Cucumber Wraps with Green Goddess dressing.
Looking for a refreshing pasta dish with just a few ingredients? Give this quick Lemon Pepper Pasta a try!
There's nothing better than tomatoes and basil from the garden, especially in this Summer Tomato Basil Pasta.
Easy Summer Dinners With Seafood
We just love this idea! Swap out the chicken or lamb in your Gyro and make a Salmon Gyro.
Ooops- did you forget to take something out for dinner. Shrimp is a favorite around here for a quick defrost. Shrimp & Pineapple Skewers are a flavorful meal that come together quickly on a hot summer night.
Now, this is a true treat to have at home. Skip the overpriced restaurant version of Lobster Rolls and make your own.
Sheet pan meals are the best! We can't wait to try this Sheet Pan Salmon Dinner.
Easy Summer Dinners With Beef and Chicken
Make an extra steak for this one as it will make perfect leftovers. Is there anything better than a Flank Steak Salad?
Kabobs are so much fun to both make and eat. Fire up the grill to make Carne Asada Kabobs!
No Grill? No problem! Here's how to make the juiciest Stovetop Hamburger! Plus, those of us with grills sometime need a break from the heat…
We do believe in cheating sometimes to save time, plus often, it is just better. Use a box of cornbread mix as the breading for these Sheet Pan Chicken Strips to make a mouthwatering, crispy meal!
Whenever we are at a loss at what to make for dinner in the summer, we go back to our good old favorite: Grilled BBQ Chicken! Be sure to double up for lunchtime.
Does anyone else hate eating ribs at a restaurant because they are so messy? Make them right at home with this mouthwatering, fall-apart Smoked Ribs recipe.
This hearty Southwest Chicken Salad is a flavorful meal that you can make ahead of time.
Mexican Street Corn is so popular and then add that on top of chicken. We also like extra to top any salad. Delish!
Yakitori or Japanese Grilled Chicken Skewers make you feel like you are right at a restaurant!
These Grilled Fajita Burgers are everything you love about fajitas, just in a burger!
What are some of your favorite easy summer dinners?
I am a home cook that does things my way. In my kitchen, I make breakfast, pack lunches, prepare snacks, and cook dinner. During the week, we eat real food that is homemade, organic, and local. On the weekends we do explore more of our local restaurants. I bake my own bread, juice fresh oranges every other day, and make my own kombucha and other weekly favorites.