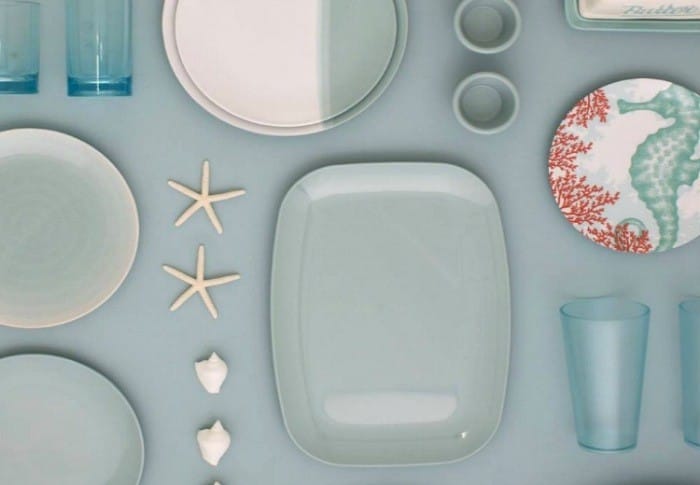 With summer here, I'm sure you'll be invited to a few parties, which means you need to bring along a hostess gift. Instead of the usual bottle of wine or flowers, think a bit outside of the box and  bring something unexpected. Think what you would love to have, but never buy for yourself or something you could really use. Plus, you don't have to spend a fortune to make your hostess happy.
If you are BFFs with your hostess, go personal. You should know some of their favorite things or something they've been lusting after. When they comment how they'd love to have something you have, make a mental note. Show them that you put some thought into the gift and how much you appreciate being invited to share a lovely dinner and a lovely summer evening or hey, maybe it's a Sunday BBQ.
LifeDoneWell has affiliate relationships and may get a small share of the revenue from purchases. Items are sold by the retailer, not by LifeDoneWell. All prices are subject to change and items could be sold out based on the inventory
Here are 6 ideas we love to bring as summer hostess gifts…
Linen Napkin Set
I love linen napkins, but seriously, how often do you really use them, let alone buy them. My new favorites are ones I got from Heirloomed that have a little pocket for your silverware and come in their own little pouch. They are so gorgeous I actually hate to use, but of course I do…
Portable Outdoor Speakers
If you're like me, you love to listen to music when you're outside. But just listening through your iPhone is less than optimal. I recently bought this pair of Sony XB10 portable speakers. They are bluetooth and work great. They even sat out in a downpour the other day and proved they indeed are water resistant. Plus they're very cute, come in multiple colors, and have a long battery life of about 16 hours.
I also love the detachable strap so I have the option to hang. The bluetooth pairing is very easy and the controls are intuitive. I bought the pair to use them as stereo speakers, but you could certainly just get one.
The nice advantage is they can be brought inside once summer is over – so sad. You can also get a cute travel case for about $10.
Pasta and Olive Oil
I'm not just talking any pasta, but artisan pasta in flavors you're unlikely to buy for yourself, like sweet potato and olive. These flavors bring a new dimension to your pasta dish and require little additions to make it taste great. Just use some olive oil and seasonings and you're good to go. So, maybe add a bottle of a nice flavored olive oil to the gift. I recently found these nice oils from The Secret Ingredient Girls and bought a few for myself in basil, herbs de provence, and lime.
Collapsible Stadium Chair
Summer is the perfect time for going to outdoor venues for events and of course, the beach and camping. It's so much nicer to have a portable chair, like the Coleman Utopia rather than sitting on the grass or a towel on the sand. It also works equally well in your backyard or for an impromptu picnic.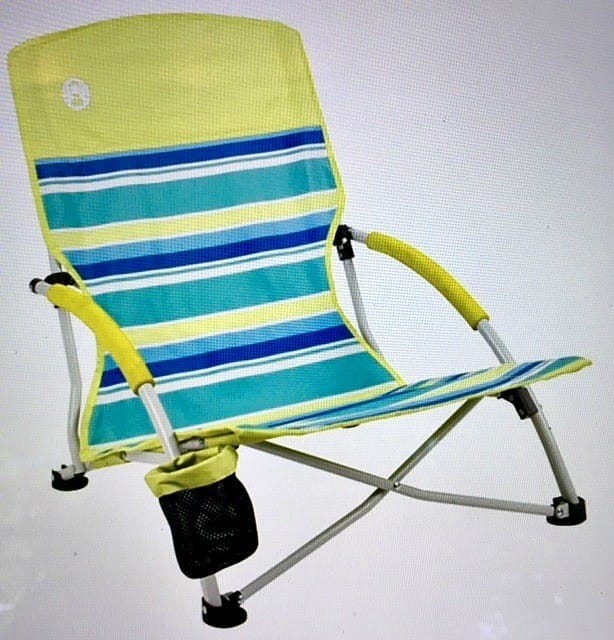 Stackable Outdoor Plates
These are especially great with kids, but perfect regardless for eating outside and picnics. Just because you want to eat outside doesn't mean you have to use paper plates. But they're something most people probably don't think about buying. I love my metal set and have had them for years. I never have to worry about breakage, especially important if you have a pool. You can buy them many places and most dinnerware sets like these by ThermoServ are reasonably priced around $50.
Cookbooks
We adore cookbooks here at LifeDoneWell and can never have too many. Well, our bookshelves may differ, but that's another story. There are so many options here of what to buy, the most logical one for summer being one on grilling. But also think about your favorite cookbook, your hostess' favorite foods, a chef they love, a local restaurant or chef….

Portable Battery Charger
Being outside a lot in the summer and running around, you may be gone a lot and not have access to phone chargers. If you don't have a portable battery charger, get yourself one now and buy an extra for a hostess gift. We find them indispensable, whether traveling or spending the day at the beach. There are so many to choose from and at different price points. I have a Jackery Portable Charger that works great, but you can take your pick.
What do you love to take as summer hostess gifts?

Sherry is one of the TriWivesClub and LifeDoneWell co-founders and contributes to multiple blogs. She is a former co-owner of the California Apparel News and had a career in the healthcare industry. Her passions include traveling, real food, the environment, and animal rescue/welfare. She lives a healthy lifestyle and has been a vegetarian since 1987. She and her husband are parents to two rescue pups and reside in Connecticut.