We've done a lot of traveling over the years with the kids, both domestically and internationally.  It takes planning, fortitude, AND creativity, but I wouldn't trade one experience for the world.  We're happy to share what we've learned with you.  Some of these are for the kids and some of them are for the grown ups.  These are not the technical tips having to do with things like passports and booking flights, but more the experience part of the trip.  Hopefully, regardless, they will make your journey easier and more fun!
Here are some of the best tips we can share with you for traveling the world with the family:
Tip #1 – Language
Have the kids learn a few phrases in the language of the country you're traveling to before you leave.  Then, during your travels, have them use what they learned at a restaurant, when shopping, or asking for directions.  It's not only educational, but a lot of fun.
Tip #2 – Rental Car
If you are in need of a rental car, we find when navigating with kids of any age in general, it is best to rent a smaller car.  In fact, we suggest getting the smallest car that will keep your family comfortable.  It's just easiest for navigating parking and narrow roads.  Just make sure the kids have space in the back seat, so you are not hearing "she's touching me".  If you have kids who need their space, set boundaries in the car and set up expectations of behavior ahead of time.  This is a time that setting the kids up for success is best for everyone.
Get a great night's sleep the night before, have snacks available, and car activities prepared.  Also, if you are on a road trip, make sure you are prepared to be back in the car with the kids.  Clean the trash from your first leg.  Look at what worked and what didn't on that first leg and make adjustments. Spend some time reviewing the map with the kids, so they are aware of what they need to keep their eyes peeled for as you set out.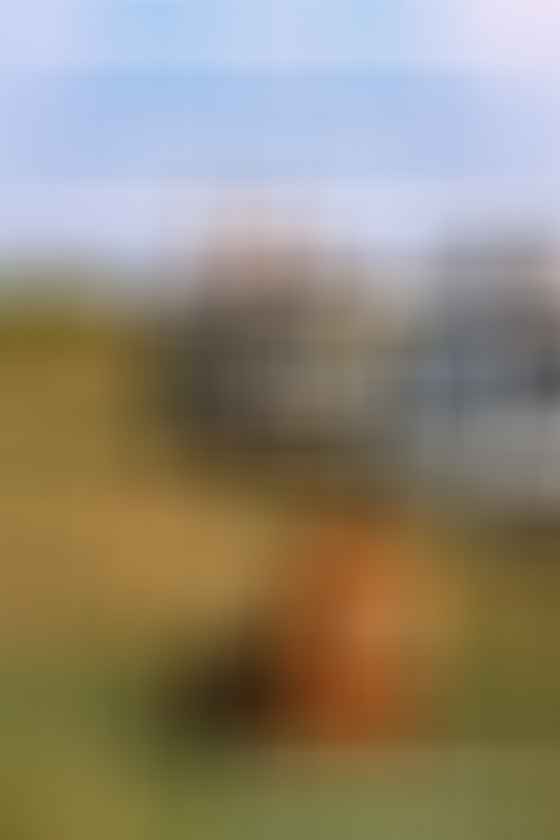 Tip #3 – Accommodations
If you are going on a trip where there will be a lot of family together time, we strongly suggest booking a separate room for the kids for either part of a leg of the trip or at least one night.  We did a family road trip through France and booked hotels that made it easy to get separate rooms for the kids, so we had some alone time and got a bit of a break.
Tip #4 – Tours
Most likely, you will be visiting some museums during your world travels.  We want you to make the most out of this visit and so, highly recommend taking a guided tour or at least using the audio headphones to really learn about the art work rather than just staring at them and not fully appreciating what you are seeing.
We find that getting the kids excited and engaged before we visit, keeps them attentive once in the museum.  Create your own game to play with the kids before you even go.  Pick which museums you want to visit and find out what works will be present and have the kids read up ahead of time or show them pictures and then have them find the matching art work at the museum – quietly, of course.
Tip #5 – Play "Get Lost"
We play this game in most cities, but found Paris to be perfect for a game we call "get lost".  The winding streets, safe neighborhoods, and hidden gems are perfect.  Here's what you do…Stand on a street corner and starting with the youngest, have them pick left, right, or straight.  When you get to the next corner, the next oldest gets to pick and continue until you find someplace the family wants to stop and enjoy.  We have found some of our favorite restaurants and shops this way.
Tip #6 – Just For the Adults
We feel it's very important to schedule an adult evening on vacation, especially if you can't get a separate room.  We often traveled with our own sitter when the kids were little, but many hotels now offer child care services, so you can have some alone time.  Just plan this ahead of time, so you have a sitter lined up.  This can be from a romantic dinner, to a hot air balloon ride, to a simple walk in the park.


Tip #7 – Be Friendly Travelers
Teach your kids to be friendly travelers.  We highly encourage you to strike up conversations with fellow tourists.  You never know what great tidbit of information you will learn or what lifelong friends you will meet.  This is another reason why renting your own car is so worth it.  We met a lovely couple from New York in Provence, who shared great tips with us and have maintained a friendship with them.  Vacation is not the time to be shy… as we say, teach your children by example.
Tip #8 – Flexibility 
Be flexible and take time to just enjoy.  Don't plan every part of your vacation.  Leave room for the unexpected and something the kids see they may want to do.  The greatest reward of having your own rental car is being able to stop where and when you want.  You can even let the kids decide where to stop.  Make sure to build in time for this and don't put yourselves under too much of a time crunch.
Tip #9 – Let Kids Be Kids
Make sure you give the kids time to be kids, no matter the age, especially when you are visiting a lot of places, like museums, where they have to be quiet.  Staying in hotels in the country, where they can safely wander and roam, while you keep a watchful eye on them is certainly ideal.  Either way, find activities for them to do where they can let their kid out – ride a merry-go-round, find a place to swim, or find an interactive kids' museum.


Tip #10 – Cultural Differences
You need to research ahead of time the country you are visiting and learn if they have any customs and/or laws that you need to be aware, to you either not commit a faux pas or worse yet, violate a law.  For instance, if part of your travels are taking you to beaches in Europe, keep in mind that in many countries, sunbathers are allowed to go topless at the pool and beach.  Prepare the kids in private, not once you hit that pool or beach.
Tip #11 – Collecting Memories
Ever since our children were little, we opted to buy  meaningful souvenirs and found that in art.  And, better yet, it does not have to be expensive.  In Paris, the kids loved the small, hand painted postcards from the street vendors.  In markets during other adventures, our daughter found a beautiful fabric she later made into a skirt.
Their rooms reflect their travels and they have collected treasures, not junk.  But, we highly suggest bringing an empty, hard-shell suitcase to get everything home.
Happy travels…
What tips do you have to share for international family travel?
I am a home cook that does things my way. In my kitchen, I make breakfast, pack lunches, prepare snacks, and cook dinner. During the week, we eat real food that is homemade, organic, and local. On the weekends we do explore more of our local restaurants. I bake my own bread, juice fresh oranges every other day, and make my own kombucha and other weekly favorites.