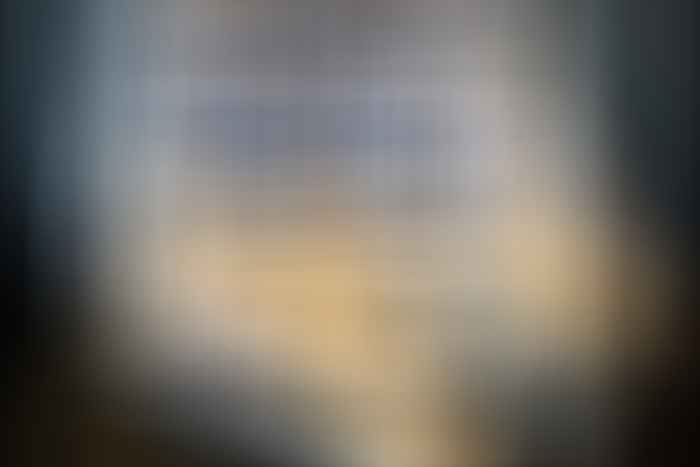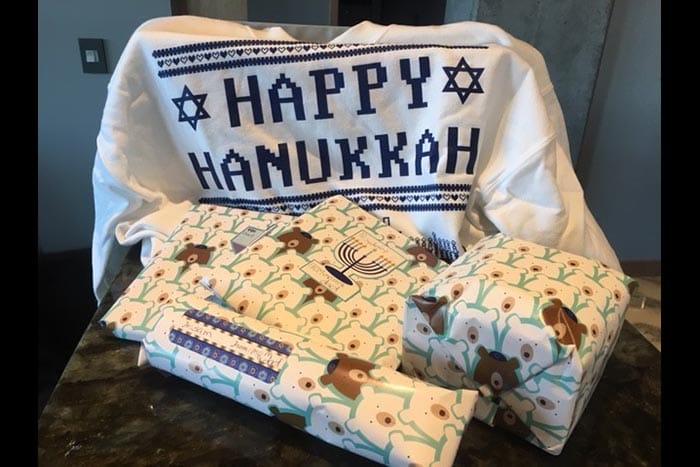 Over the years, we have determined that buying gifts just to buy gifts simply doesn't make sense. When your triathlete never really wants for anything, they are hard to buy for and let's face it, they are always shopping for themselves, it makes it very difficult for us triwives/partners to come up with unique ideas.
So, I came up with a plan to do something different for the 8 nights of Hanukkah for my kids and I happen to think it's a great way to address gift giving for my triathlete, too. Each night has a theme that can be replicated year after year with slight adjustments in the actual gift, so it never has to get old…
Eight Nights of Hanukkah Gifts for Triathletes
Active Lifestyle
We make sure that the active gift provides the ability to explore something new or extend a passion. Gosh, I wonder what that passion is with a triathlete. But, hey, why not get something that forces them to try something new.
What I am doing this year…This year, the active gift for my triathlete will be cross country skies. Living in the midwest now, we have tons of places and even parks where we can get out and get some cross training in and hey, I can even participate in this activity.
Travel as Hanukkah Gifts for Triathletes
This is a gift that is probably more for me then my triathlete. Short getaways can be so hard, if not impossible, during in-season. Because they have to keep up grueling training schedules, it sometimes just isn't worth the hassle. But, that changes for us during off-season, when I can actually get him to NOT do anything for a weekend.
What I am doing this year…I just booked a 4 day getaway to Jamaica in January. Yes, you can be jealous. We've actually been to Jamaica a few times in recent years, so I know he'll be pleased.
Experiences as Hanukkah Gifts for Triathletes
This has taken many forms over the years, from indoor sky diving to experiences when we travel, like fly fishing outings. It's just something that either he wouldn't do on his own or amps up our vacation.
What I am doing this year…Okay, since my husband has never cross country skied and he's getting them for Hanukkah, he's getting a full day outing with a guide and instructor has his experience this year. Well, we both are…
Donations
This is a gift that we've done in our family with the kids for many years, but that my triathlete and I often do together. Some years we've given to triathlon-related organizations such as World Bicycle Relief and other years, it's just been something near and dear to our heart, like the Omaha Zoo. This has always been a special gift to us and one that we believe will forever be a tradition in our family and that the kids carry on to their own families.
Games as Hanukkah Gifts for Triathletes
Luckily, both my husband and I love board games and so does our family. We have discovered many great games over the years and have been building our kids' game library. From the basics when they were little, like Chutes and Ladders and matching games, to some of our favorites we still play, like Blokus and Rack-O, game night is a favorite in our house.
What I am doing this year…This year, friends got us hooked on Mexican Train Dominoes, so my husband's getting his own 15 Domino set for Hanukkah.
Books and PJs
Reading books in our PJs is one activity we love to do in the winter. Whether it's during a lazy, snowy Saturday morning or late at night before bed…I try to pick out PJs one year that are fun like a one piece fuzzy thing and the next year get a pair that are useful. I don't really choose triathlete books for him, but get him something related to a topic I know he loves, like history.
What I am doing this year…I went useful on the PJs this year and got him flannel bottoms and a tee-shirt. For the book, I know politics has consumed a lot of his time and thought he could use a laugh, so I got him Yuge!: 30 Years of Doonesbury on Trump.
Art as Hanukkah Gifts
All forms of art have been a part of our travels and gift giving since the twins were born. The gift can be visual, performing arts like theatre, or so much more. Each year we reflect on what the year has meant and try to relate the gift to it. But most importantly, the gifts need to be special, cherished, and beloved.
What I am doing this year...My husband is obsessed with fly fishing, so the last time we were in Belize, I got him a beautiful rattan fishing basket that was made by a local artisan.
Hanukkah Box
Each year we use the same bag and fill it with items that are both fun and useful. We include travel items, like credit card and passport protectors, swim goggles, and so much more. And please, never forget the chocolate gelt.
For our family, having these 8 Hanukkah Nights have allowed us to build tradition and maintain the true values of Hanukkah and now, I've introduced the triathlete aspect into the mix.
How have you gotten creative with Hanukkah gifts for triathletes?

Sherry is one of the TriWivesClub and LifeDoneWell co-founders and contributes to multiple blogs. She is a former co-owner of the California Apparel News and had a career in the healthcare industry. Her passions include traveling, real food, the environment, and animal rescue/welfare. She lives a healthy lifestyle and has been a vegetarian since 1987. She and her husband are parents to two rescue pups and reside in Connecticut.