I've always wanted to go to Boulder Colorado, but it took my husband doing an Ironman race for me to get there. We stayed right downtown just a block from the famous Pearl Street Mall. That meant it was easy walking to shops and restaurants and there are many. That said, it's also an easy town to get around in driving wise. We happened upon live music on the mall after their Farmer's Market on Wednesday night and stayed not only to listen, but to people watch. Quirky, but fun sums up Boulder…
Lion's Lair Trail
You can't think of Boulder without thinking outdoor activities. Trying to find a hiking trail that would satisfy both my athlete husband and a somewhat active wife, our concierge directed us to the Lion's Lair Trail off Sunshine Canyon. It was perfect. A 2 hour walk where you could easily chat, but get a good workout in at the same time, you are well rewarded at the end with stunning views of the city and Mount Sanitas.
Sidenote….We actually got lost the first day we tried to find it and ended up on a non-paved road and in a town called Gold Hill. It looked like an old mining town that had been restored. We noticed a museum, lodging (that was closed), and a general store. We decided to stop for directions and my husband could have easily gotten a contact high in the process. Needless-to-say, we were left to our own devices…
Frasca Food & Wine
There's no shortage of great dining experiences in Boulder. I think we ate at most of them. But there is one that stood out for us. I booked us at Frasca based on online reviews. I actually was expecting a basic Italian restaurant and seriously, it was not that at all. It ended up being a 4 or 7 course option restaurant that was truly exceptional. I can't think of one negative thing to say about it. Well, it is pricey at $85 per person for the 4 course, but to us, worth the splurge.
From the attentive service to the amazing food, we would go back in a heartbeat. When your waitress starts off asking if there are any food allergies or preferences she and chef should be aware of, you know it's going to be good…
Fiske Planetarium
Fiske is noted to be one of the best planetariums in the country and with good reason. Located on the CU Boulder campus, it's perfect for kids and adults. Besides learning about astronomy and space science, you'll find interactive displays, live concerts, and laser shows. Most cool are the Liquid Sky events which are mind-bending, psychedelic music, and abstract art shows.
The event promises to transport you to another world which you listen to carefully selected music set to some of the most amazing digitally-generated realtime graphics. The music is from bands such as Cold Play, Bob Marley, and Red Hot Chili Peppers.
Weekends and Knit Wit Stores
I have to say I was a bit disappointed in Pearl Street Mall. I was expecting a bit more high end and boutiquey type shopping and not so touristy. That said, I did find a few gems, Weekends and Knit Wit. Both had really cute clothes that I would wear and Weekends also had a really nice men's section. I even found a new brand called Bella Dahl.
St. Julien Hotel and Spa
There aren't a lot of options for high end hotels in town, but you've got a great one in St. Julien. It's a perfect location and made for a lovely stay to boot. They certainly have all the amenities. We're talking an indoor lap pool, fitness center, a great restaurant, Jill's, eclectric bikes, and a lovely spa. I have to say my aromatherapy massage with Ashlynn was one of the best ever. She even stretched out my hips and wrists!
Since my husband had some work to do, we spent time in their lovely lobby overlooking the Flatirons, even thought our room had the same view. The staff could not have been nicer and it was the concierge, Joe, who steered us to Lion's Lair.
Area below 15th St. on Pearl Street
As I mentioned above, I wasn't so enamored of the Pearl Street Mall. But if you just venture down a few more blocks, you'll encounter a quiet, lovely shopping area with little boutiques and amazing restaurants. We walked down there one night to eat and I literally went, "Aaaah, now this is what I was hoping Boulder was about." Here you'll find my favorite restaurants Mateo, Frasca, L'Atelier, and Pizza Locale. There's also Bliss, Chelsea, and Two Sole Sisters for shopping.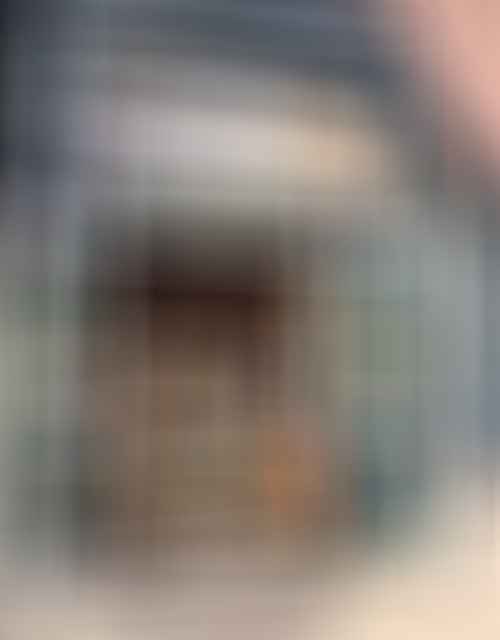 We walked back to the area for Sunday brunch at Mateo and just happened to notice a view establishments that seemed packed with locals…always a good sign.
Mountain Sun
Foolish Craig's
Snooze
The Cup
Retuned Jewelry
I stumbled across Retuned Jewelry purely by accident when visiting Estes Park. It was located in an outdoor mall. I first went up to the booth as the bracelets were very cute and then learned that it's all made from used guitar strings. This made me happier that they're recycled and more intrigued.
Then I saw the price and immediately bought one. $25! Yes, that's right. They're so cute and so well made. Really sorry I didn't buy more and get some for gifts. Glad to see they're online because I just bought 3 more bracelets, a pair of earrings, and a necklace!
What are your fabulous finds in Boulder Colorado?

Sherry is one of the TriWivesClub and LifeDoneWell co-founders and contributes to multiple blogs. She is a former co-owner of the California Apparel News and had a career in the healthcare industry. Her passions include traveling, real food, the environment, and animal rescue/welfare. She lives a healthy lifestyle and has been a vegetarian since 1987. She and her husband are parents to two rescue pups and reside in Connecticut.