If you are looking for things to do on the Eastern Shore of Maryland, there are tons of choices. You will find culture, history and outdoor fun. There is something for everyone here. Crowds are rare, and scenic beauty is plenty…perfect for families.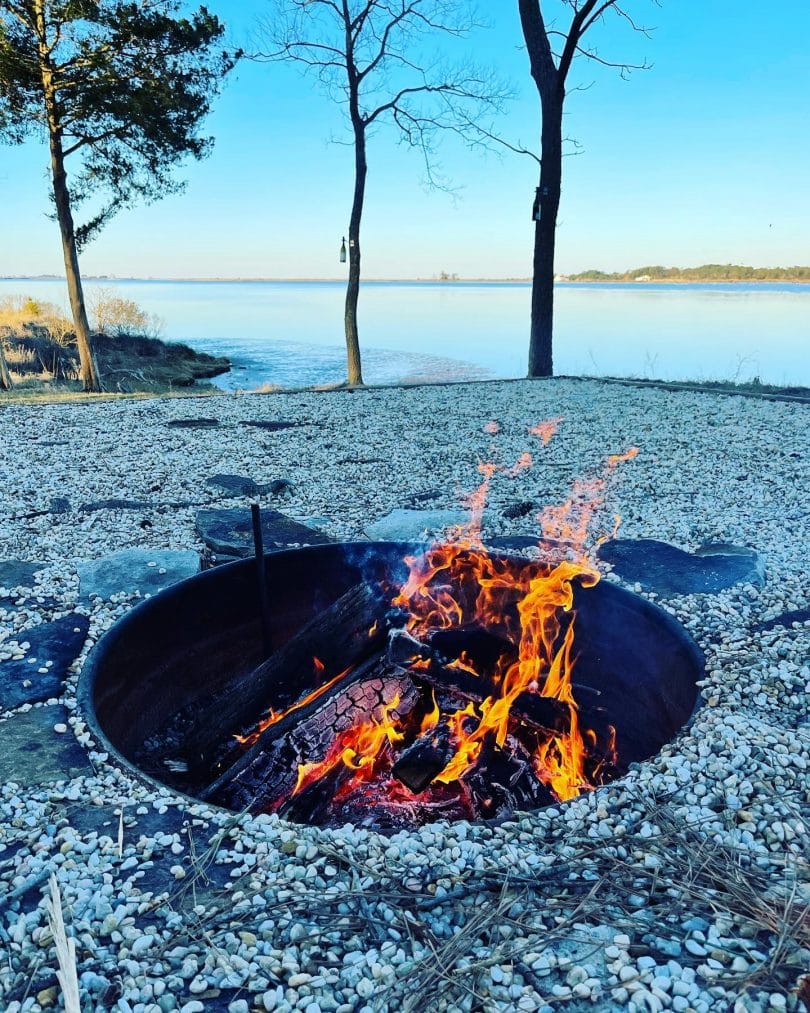 The Eastern Shore is the perfect location for a romantic getaway, girls' or guys' weekend away, or your next family vacation. Be sure to explore the wildlife and natural beauty in the area's extensive marshes and slow-moving tidal tributaries which empty into the Chesapeake Bay. When you come to the Eastern Shore, there is so much to do. Check out five of our favorite things to do on the Eastern Shore of Maryland that make this an area not to be missed.
5 Things To Do On The Eastern Shore Of Maryland
1. Hit the water.
Visitors are drawn to the natural beauty of Maryland's Eastern Shore near the Atlantic Ocean and the Chesapeake Bay. There are over 600 miles of shoreline, which means there are plenty of places to participate in water activities. There are miles of rivers and tidal bays rimmed by lush woodlands. Swim, kayak, boat…do it all right here! Plus, there is ample public access to the shoreline in most areas of the Eastern Shore so everyone can enjoy the natural wonders found here.
2. Explore history.
The Eastern Shore boasts a unique history that dates back to 1666. There are more historic buildings and sites per capita than in any other county in Maryland. History buffs can explore the historic buildings that date back to the 1700 and 1800s. For example, the historic Clifton Estate was built in 1804 and can be explored while staying at the lovely bed-and-breakfast
Sugar Water Manor
.
Visit the J. Millard Tawes Historical Museum to learn about the history of Chesapeake Bay starting from when the first human inhabited the area over 10,000 years ago! You will leave better educated about the history, geography and people who have lived on the Eastern Shore. A must-see is the opulence at the Teackle Mansion. This 10,000-square-foot villa was finished in 1819. It took 17 years to build it. It is the 200-year-old former residence of Littleton Dennis Teackle and Elizabeth Upshur Teackle and features some of the modern conveniences unheard of in the 1800s. Be sure to check out. the Neo-Classical architecture, decorative finishes and even an indoor bathtub.
3. Enjoy outdoor sports.
There are so many things to do on the Eastern Shore of Maryland for the outdoors person. The natural charm of the historic cities offers plenty of opportunities for fun outdoor activities. Visitors come here for fishing, crabbing, birdwatching and hunting. Others love boating, paddling, biking and amazing sightseeing. You can enjoy many of these activities right here at Sugar Water Manor! It has been a paradise for nature lovers, golfers, hunters and anyone interested in outdoor sports.
4. Play golf.
Great Hope Golf Course
in Westover, MD is a links-style championship public golf course with over 7,000 yards of rolling greens. There is also a putting green, driving range, and Caddy Shack restaurant on site. Need a little help on your golf game? You can get PGA-level instruction here!
5. Visit the Firefighter Chance Fire Museum
10090 Deal Island Road Deal Island, MD 21821
dealislandchancevfd.com/
This museum is only open on the last Saturday of the month, for only a few hours in the morning (7am to 10am). It is opened during the home-cooked Ladies' Auxiliary breakfasts. This would be the perfect experience for anyone, young or old, who once wanted to be a firefighter.
4. Be Wowed by a 19th Century Mansion
5. Embrace nature at Cedar Island Marsh Sanctuary
The 3,000 acres of marshlands in Maryland's Eastern Shore are as beautiful as they are plentiful. A visit to Cedar Island Marsh Sanctuary will help you to fully appreciate the ducks, birds and other wildlife that flock to this area. This area is only accessible by boat and is one of the best winter habitats for endangered birds.
There are so many things to do on the Eastern Shore of Maryland If you like to be outdoors, are excited about history or just adore beautiful scenery, this is the place to be! What will you do first?
I am a home cook that does things my way. In my kitchen, I make breakfast, pack lunches, prepare snacks, and cook dinner. During the week, we eat real food that is homemade, organic, and local. On the weekends we do explore more of our local restaurants. I bake my own bread, juice fresh oranges every other day, and make my own kombucha and other weekly favorites.