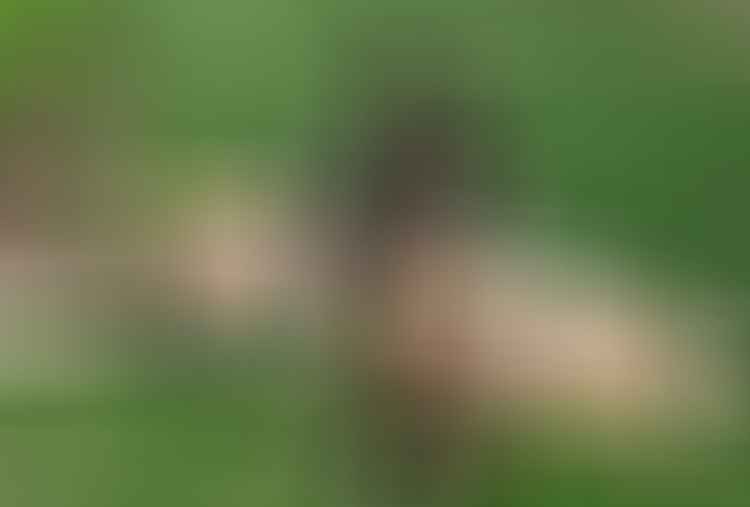 We here at LifeDoneWell love our pets and treat them like our kids. As such, you can imagine they're pretty spoiled! Which means we are always on the lookout for products that make their lives happier and healthier. We think we've found a few you'll love and of course, so will they. There are many more, but here are a few of our favorites.
Fabulous Finds: Products for Pets You'll Love
PupLounge Memory Foam Orthopedic Bed
I can't remember the number of dog beds I've had over the years. Some easy to wash, others a real pain; some that stayed fluffy and others that flattened. Well, the PupLounge Memory Foam Orthopedic Bed from Treat a Dog seems to be both easy to clean and will maintain its shape.
And with a 4-inch memory foam base, this bed should minimize joint pain and improve mobility, especially for the aging dog. It comes in 4 sizes perfect for any pup to give your dog the overall comfort they need! It also feels cool so should be great for warm weather.
I also love the design and colors that blend in with my home decor. Okay, that's important to me…It certainly seems to be made of premium materials and quality construction, so seems to be an excellent value for your money. Treat a Dog is currently offering 60% off the entire site with the code LOVE.
BISSELL Stomp 'N Go Pet Stain Lifting Pads
I have been using BISSELL Stomp 'N Go stain living pads for several months. I'm so excited about them because THEY REALLY WORK! Right out of the package I had success with both old and new stains. I have 2 large dogs, one who has had a sensitive stomach since we got her. This means we occasionally have episodes of vomiting and diarrhea in the house. I've tried every product out there and the one I loved by Nature's Miracle that looked like kitty litter is no longer available.
All you do is place the pad on the stain wet side down, step on it, and leave on for 30 minutes. I tried the product both on a bile stain and soot from a fireplace and it took both stains away. The only issue is that the pads are on the small side – 4″ X 8 1/4″, so you may have to use several if you have a large stain. A big plus is the product says it's an earth friendly formula using biodegradable detergents.
I also have to give a plug for the BISSELL Pet Foundation that assists animal welfare organizations. This includes helping to reduce the number of animals in shelters and rescues through pet adoption, spay/neuter programs, microchipping, and foster care.
You can buy the Bissell Stomp 'N Go Pet Stain Lifting Pads at Amazon in a box of 20 for $19.99.
Honest Kitchen Dog Food
For a long time I prepared home cooked meals for my pups. I figured it was much healthier for them and I didn't have to worry about what they were getting from commercial dog food. I even found a cookbook (see below) that made it easier for me. But, I confess, that life got in the way many times and it often became quite inconvenient to keep it up.
Then, I started them on a grain free diet made with high quality commercial dog food. Well, both pups seemed to have frequent bouts of tummy issues, especially diarrhea. The vet finally asked what I was feeding them and when I told her, she asked me why grain free. I really couldn't answer other than that seemed to be all the hype. Well, she told me to stop and that they needed fiber in their diets.
So, I started the search for a new commercial dog food that either had grains or fiber from veggies. I came across The Honest Kitchen. It's 100% human grade, minimally processed dehydrated food with many organic ingredients. The staff even taste test every ingredient that goes into their products. The free range chicken product I give them has ingredients like apples, pumpkin, green beans, cabbage, and papaya. While, it doesn't tempt me to try it, they seem to love it and both of their tummy issues have disappeared – totally.
Click The Honest Kitchen  to buy the products online at Amazon or you can also buy it at most pet stores. While it may seem expensive at around $80 for the 10 lb. box, it makes 40 lbs. of food.
I'm also fortunate to have two homemade companies close enough that I can get them delivered to my home. Biscuit and Bones and Paul's Custom Pet Food. Both use organic, local ingredients and small batch, gentle cooking. I add a bit as toppers and my two girls scarf their meals.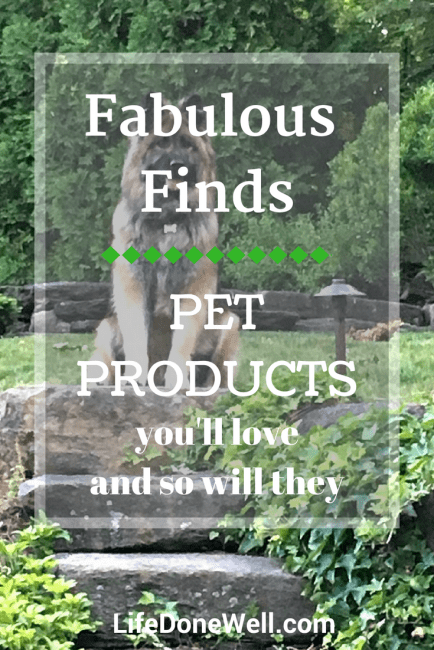 Toys
Charming Pet K9 Tuff Guard
I have two big dogs who love to play, so I'm always in search of the indestructible toy. Now, many toys will say they are to get you to buy, but my girls always find a way to destroy them. I'm happy to report that the few toys I've bought from Charming Pet are still in one piece in the toy box. The Animates Lamb and Bunny are my favorites. They are flat so they fit easily in the mouth and they have 2 squeezers…sorry!
You can buy them online or at most pet stores.
Planet Dog Mazee
I have one pup who is both food centric and smart and LOVES to play. I was so happy to satisfy all of her needs in one toy. It's a ball that you can stuff with treats and they have to figure out how to get them out. She always does, but it keeps her occupied for a long time. It's also made of really thick, but soft plastic, so it holds up to her activity. You can buy Planet Dog toys online or in most pet stores.
Nina Ottosson Dog Casino Interactive Game
These puzzle toys are amazing if you have a very smart dog. They come in different levels of difficulty and I had one dog who went through them all she was seriously that smart. That said, most of my others have not been able to figure them out and walked away. They also aren't inexpensive, so know your dogs ability before you buy. I got my Nina Ottosson DogCasino Interactive game
 on Amazon. The one in the video is a more advanced puzzle.
Nantucket Spider Bug Repellent
I'm one who's averse to all these chemical tick and flea products and don't use them. I know people with bad stories about side effects. That said, I also know people who have used them for years without a problem. So, I'm not saying what you should do. It's your decision based on your comfort level with these products, how bad fleas and ticks are where you live, and alternatives that work. This is ONLY FOR DOGS. You shouldn't use essential oils on cats.
Nantucket Spider natural, DEET free insect repellent for Dogs is specially formulated to repel mosquitos, ticks, fleas, and biting flies. The repellent doesn't contain "citrusy" oils that many dogs dislike. Instead it contains thyme oil and a blend of other essential oils, including rosemary, peppermint, cedarwood, and geranium.
You can either spray over the fur or put the product on a cloth and rub over your pet. The odor is a little strong initially, but smells like cedar. For use as a tick repellent, be sure to cover paws, legs, by the tail, and the underside. Use your hands to apply to the facial area.
The downside is you have to reapply frequently, so it could be inconvenient if your dog is outside a good part of the day.
I bought mine at the local hardware store, but you can also buy Nantucket Spider Bug Repellent for Dogs  online. They also make products for humans, too.
Cookbook of the Week
Home Cooking for Your Dog by Christine Filardi
Yes, there are cookbooks out there just for pets. And yes, people really do make homemade meals for their pets. I have been one of those people off and on over the years. One of my favorite cookbooks that I've had for a long time is Home Cooking for Your Dog. I've use tons of Christine's recipes and you can read all about it here.
What are your Fabulous Finds for pets that both you and your furry friends love?

Sherry is one of the TriWivesClub and LifeDoneWell co-founders and contributes to multiple blogs. She is a former co-owner of the California Apparel News and had a career in the healthcare industry. Her passions include traveling, real food, the environment, and animal rescue/welfare. She lives a healthy lifestyle and has been a vegetarian since 1987. She and her husband are parents to two rescue pups and reside in Connecticut.