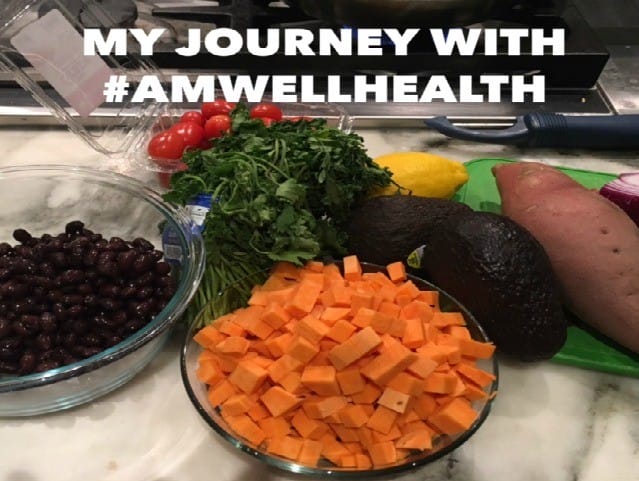 I was thrilled to be asked by Fit Fluential to try out Amwell Telehealth's Registered Dietitians. While I was paid for checking out the services, given my health and well-being journey, having a triathlete husband, a daughter who is professional dancer, and a NCAA diver for my son, it sounded perfect for me.
Before I even accept reviewing goods or services, I check out the brand to see if it is truly something that will fit into my lifestyle and this was a NO BRAINER! My whole, quite active family is very health and nutrition conscious, so when I was given a free visit with a Amwell dietitian/nutritionist, I took the opportunity and you can have a FREE visit, too.
First, though, I'd love to share with you my experience – of course, all opinions expressed are my very own – so once you learn how Amwell works and it's amazing benefits, you can set up your own free visit with a dietitian/nutritionist using the code, AMWELLHEALTH.
Setting up my appointment was a breeze. You enter a few lines of information, like name and e-mail and then you start choosing your provider. It literally took me less than a minute to set up and I was chatting with a dietitian before I could have made an appointment at an office. Really, it was that easy. I was able to review the specialists who were available and picked who I felt was the best match for me.
After years of taking care of my family, this call was about me. Last year at 46, I made a promise to myself to get fit at 46. Now, at 47, I needed to turn it up a notch and that's why I set up the appointment. This one was going to be all about me.
After a few questions, I had one of the best phone calls I have had in a long time. The conversation was focused on me as an individual and how I like to eat and work out. The dietitian made suggestions as to the best way to use whole foods, which are a major factor in my diet, to meet my weight loss goals. So many other specialists I have talked with were so focused on the general population and the ways other people eat, that they are not able to give me a personalized plan to meet my needs. But, not the Amwell dietitian.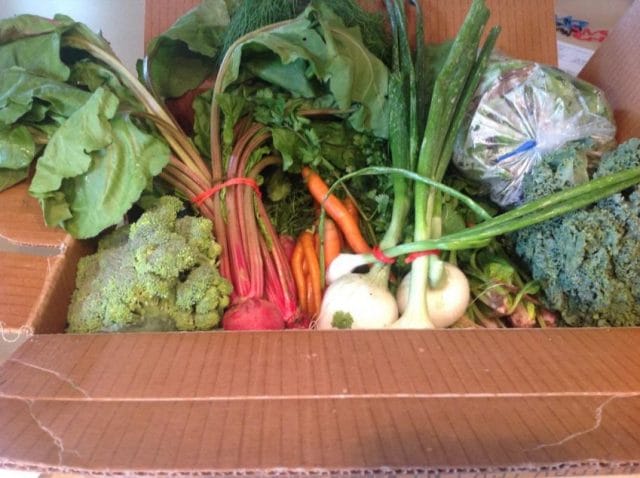 She was amazing. She really understood why I eat the way I eat and supported my workout routine. She then made recommendations on my next steps and using the Apple Health App for accountability. Honestly, I will be calling back to check in, get support for meeting my goal when I am on the road, and then following up on my journey. I really like having someone on my side and for less than an office visit co-pay, I have a professional holding my hand.
Truthfully, for the first time using a Registered Dietitian, I felt like I had a partner working with me for my health. So many times I've visited with dietitians, I go through the same old same old about serving sizes and to eat more greens. Hello, we do that! She listened and we laughed and we talked about what really mattered. The 30 minutes went by quickly, but the amount of information I had coming out of our time was enormous! I had a plan that I could actually follow and that was tailored for my lifestyle.
Let me digress for a moment…Before I even made my appointment, I was in love with the services. If you know me at all, you know how super critical I am and how I have to do my own research before doing anything. So, I spent some time checking out the brand and I loved what I read.
Being the largest company in the telehealth industry, you are connected to Board Certified physicians, psychologists, and dieticians. They are there for us to use 24/7 on our phone or computer and offer a wide range of services from assistance with minor illnesses and injuries to chronic condition management. Talk about convenient! I can't tell you how much I wish this was around when the twins were little. I spent so much money, tears, and energy running to the 24 hour peds' office for things that would have been so much easier and safe to handle from home.
Over the years, we have hired many nutritionists to work with us and honestly, dropped them because they were inaccessible and very expensive. I've paid hundreds of dollars a month for consultations. The cheapest nutritionist we used charged $150/hour with a minimum of 2 hours a month. I didn't need an hour at a time and there was little to no flexibility.
With Amwell, a Registered Dietitian is $25 for 30 minutes! And, you call when you need to; not on their schedule, but yours! Just like my personal trainer, he is at the gym when I am ready to use him. This fits my lifestyle, not their schedules, and I can contact them even when I am traveling. You can use the Apple Health App and share your results with your provider, since they are integrated with AmwelI. I love that it will keep me accountable.
Of course, I checked out their qualifications and I was pleased. Not only did they have experience in sports nutrition, but they also have passed national exams and are required to have continuing education. To me, that is truly a priority, given all the new information that comes out daily!
So, now it is your turn! Set up your free appointment today with a dietitian using AMWELLHEALTH as your code. You have nothing to lose and a lot to gain!
I strongly suggest you also check out Amwell on YouTube. I have been having a great time learning from all of their videos. The one that really caught my eye had to do with drinking wine. Since, yes, I confess, I am a wine drinker, this YouTube Video made me very happy.
Also, for more information, be sure to check out Amwell.
This post is sponsored by FitFluential on behalf of Amwell.

Sherry is one of the TriWivesClub and LifeDoneWell co-founders and contributes to multiple blogs. She is a former co-owner of the California Apparel News and had a career in the healthcare industry. Her passions include traveling, real food, the environment, and animal rescue/welfare. She lives a healthy lifestyle and has been a vegetarian since 1987. She and her husband are parents to two rescue pups and reside in Connecticut.