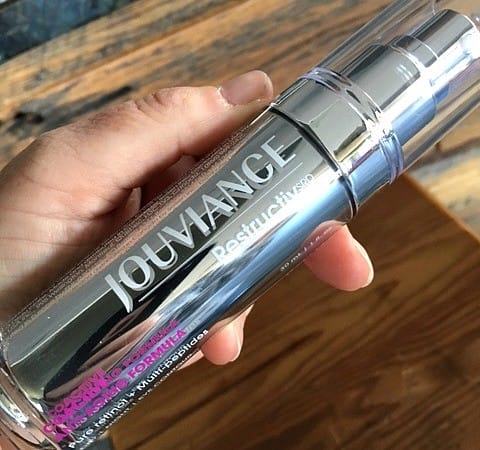 I am turning 48 this week.  Yes, yikes, two years shy of 50.  And, unbelievably in this day and age of so many beauty products and procedures, I have rarely used any skincare products on my own face.  Seriously, until this past year I used nothing!  I didn't even wash my face in the morning and night.
This is a sponsored post written by me on behalf of The Women Bloggers and Kendal King Group for their client, Jouviance.  While I was compensated for this post, all thoughts and opinions are my own. 
Being a teen in the 80's, we cared little about the sun and even as a redhead.  I now embarrassingly have to admit that I didn't use sunscreen.  In my late 40's I found that my skin, although in good shape, needed some improvement.  I noticed a few wrinkles, lines, and blotches starting to appear probably due to age and abuse.  That's when I decided to start a real skincare routine.  I started using a five-step process, but it did not include an anti-aging step.
While my routine was keeping my skin hydrated and clear of blemishes, it was doing nothing for the affects of aging, like those fine lines, blotching, and wrinkles.  I just wasn't seeing the results I really wanted and injections were just not in my thoughts at all.  I needed something more.
Jouviance Skincare Products
When The Women Bloggers asked if I wanted to try Jouviance, I jumped at the opportunity.  #Soapbox Influencers sent me a note about the #1 developed skin care line in Canada, Jouviance, considered a derma-cosmetics brand.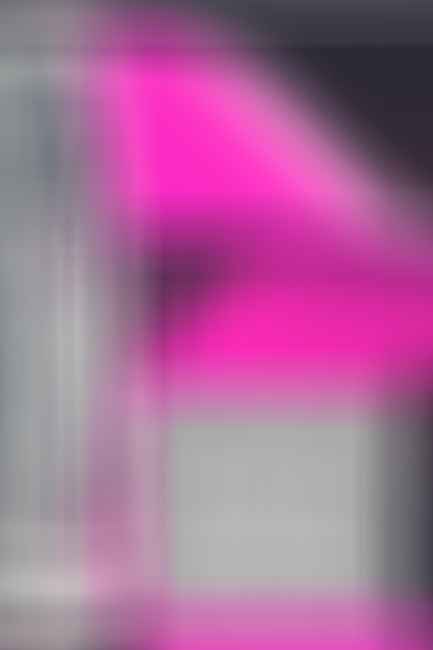 I was thrilled to learn that there are no artificial fragrances, no sulphates, no parabens, no phthalates or minerals, and no mineral oils or colorants.  The products are tested by dermatologists, clinically tested, and use patented technologies.
They contain nothing that would be harsh on your skin or cause irritation.  While the company and products are amazing and high quality, what I love most is that you can pick them up on the corner at CVS, where they are sold exclusively in the states.
I received both the Restructiv SRD (Restructiv) and the Restructiv Collagen Boost (Collagen Boost) to try out.
Restructiv is a new cream age-fighter that uses patent technologies.  It combines two times the concentration of pure retinol with the proven efficacy of peptides and hyaluronic acid.  While acid sounds like a scary word, this is hyaluronic acid, a very gentle facial acid.  It works on all the trouble areas I am now showing and more.
The Collagen Boost is considered an alternative to in-office procedures using needles, which I would never do.  I was a bit nervous about the word collagen, but I did my research and decided I wanted to try it.  I have been using it daily since, too, as part of the Restructiv line, considered a cosmetic alternative.  I was nervous, but interested, so I decided I would give it two weeks.  Well, I am now on week four.
I applied the Collagen Boost to only the areas needed.  It has a unique amino acid copper complex formulated with PCA or Pro-Collagen Activator.  Using the PCA formula is what makes fine lines and wrinkles start to fade and makes the skin look plumper in the areas you need it to.  While the Collagen Boost can be used twice a day, I just put it on after the Restructiv in the morning.
Jouviance Skincare Results
Belief it or not, I started to notice results after just two weeks and using the products once-a-day.  After four weeks, I found my fine lines were finer, the blotching was less, and the enlarged pores I have had forever were a bit smaller.  It did all this without drying out my skin or anything.  It is also a super lightweight serum that absorbs quickly.  You can use it twice a day, but I chose to use it once a day to start and since that was working, I kept the routine.  I applied a small amount to my skin after I washed and dried my face in the morning.
I am so thrilled with the results that I will be heading to CVS to buy more when I run out.  But, until then, I have a giveaway just for you!  You get the opportunity to win a $100 prepaid credit card that you can spend at CVS to try Jouviance products.
I am a home cook that does things my way. In my kitchen, I make breakfast, pack lunches, prepare snacks, and cook dinner. During the week, we eat real food that is homemade, organic, and local. On the weekends we do explore more of our local restaurants. I bake my own bread, juice fresh oranges every other day, and make my own kombucha and other weekly favorites.