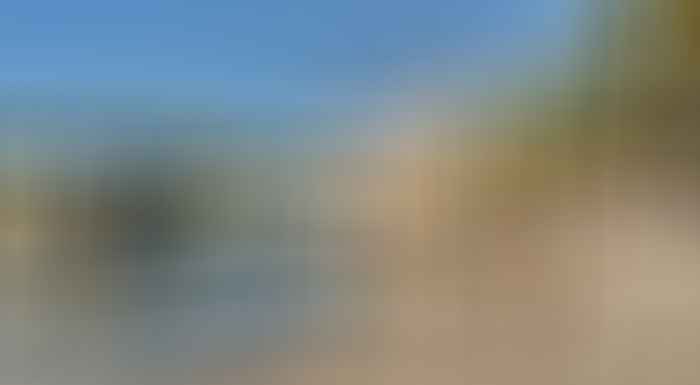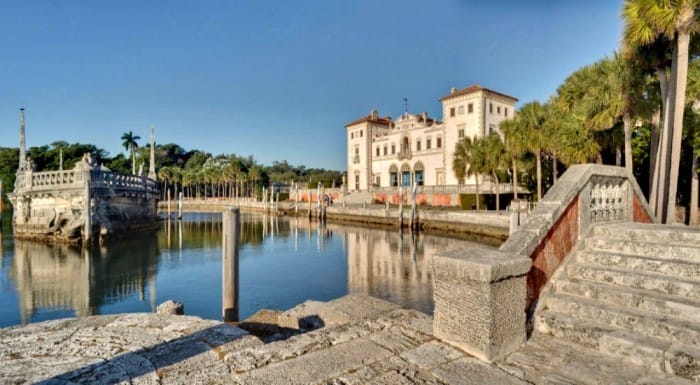 I bet there are a lot of us out there who are going through travel withdrawals. It's hard when you're used to jetting or sailing off to amazing locations to now find yourselves locked in the house or close to home.
But since our options are limited and we don't know when that will change, it's best to try and make the most of the time and find ways to help cure the travel itch.
Here are a few ideas I came up with so you can cure your travel withdrawals.
Virtual Tours and Webcams
You can literally travel the world on a virtual tour. From national parks to historic sites around the world like Unesco World Heritage Sites, you can visit many from the comfort of your living room sofa.
Grab the kids and gather round for a trip to the Sistene Chapel at the Vatican and the Natural History Museum in Washington, DC. Now how else could you do both places in one trip?
Perhaps seeing live activities are more appealing. Well, there are many places and institutions that have webcams set up that you can visit. Maybe a visit to an aquarium sounds amazing. Well, you're in luck as many have virtual activities like the New England Aquarium in Boston.
Or you hit the beach with the Sheraton Maui Resort Spa webcam. See giant pandas Tian Tian and Mei Xiang during feeding time at Smithsonian's National Zoo in DC or watch Fiona, the Hippo, at the Cincinnati Zoo & Botanical Garden.
Art
There are a myriad of activities to do here. From museum virtual tours to art classes to art books, take your pick and venture around the world.
Did you know you can even take art classes online? Many individuals and schools are offering live streaming art classes. Some are free and others charge a fee. Either way, this is your chance to pick up that paintbrush or sketch pad and test your skills.
Food
Now is the perfect time to dust off those country/cuisine specific cookbooks and take a trip through the kitchen. Several of my personal favorites are Cooking in Everyday English by Todd English from the UK; The French Market Cookbook by Clotilde Dusoulier; and Giada's Family Dinners by Giada De Laurentiis.
If one of your main reasons for traveling is to savor new cuisines, no need to stop now. You can experience a different culture at home by learning to make culture-specific dishes like spicy pad Thai, ramen noodle bowls, and Moroccan inspired tagines.
Make use of that Netflix or Amazon Prime membership and check out some cooking classes or follow old episodes of Anthony Boudain: Parts Unknown as he traveled the world tasting every and anything!
Music
There are so many amazing videos right now being made by people around the world to help us deal with the sadness of this crisis. One of my favorites is What the World Needs Now by a group of Berklee College music students.
But in keeping in line with travel, think 0pera, choirs from around the world, and Broadway.
Books and Movies
The world is wide open in this category. You can even put your book group online or start a new one specific to travel books.
Travel books can take you to faraway lands or let you find out more about the local history of your state. They can give you vivid descriptions and let you explore cities without leaving your favorite chair. Maybe xxplore Italy reading Dan Brown's books or close your eyes and envision the stunning imagery of Japan in Memoirs of a Geisha.
If you're more of a visual person than a book reader, movies can take you on a cinematic voyage or you can find any number of travel related TV shows that will let you discover new lands.
Learn a Foreign Language
When we get back to traveling again and we will, why not go visit France armed with the language. And I'm not talking French for travelers where you learn to ask directions to the museum, but have no idea what they say when they answer you.
I'm talking actually learning to carry on a conversation. It will be a totally different and wonderful experience to speak with the residents as if you are a native.
There are many online choices like Babbel or Rosetta Stone and the free Duolingo. But don't limit yourself there.
See if you have a local French, Italian, Spanish society or whatever language you're interested in and see if they have someone who will give you lessons via Skype, Zoom, etc. If not, there are companies that offer tutors from all over the world for you online such as Preply and italki.
Whichever method you choose, why not enlist family members and then start talking to each other only in that language! Maybe even start watching foreign language films and see what you can decipher without subtitles. Make it fun.
Another idea is to find an online site in the language you want to learn and start reading, like Le Monde newspaper for French. You can always use google translate for what you don't understand.
Education
We will get back to traveling one day and hopefully soon. So, why not take this opportunity to delve deep into the culture and history of where you plan to visit next. And if you're into social media, why not create a Pinterest board of where you want to travel for some needed inspiration or to inspire someone else!
How are you satisfying your travel withdrawals while staying close to home?

Sherry is one of the TriWivesClub and LifeDoneWell co-founders and contributes to multiple blogs. She is a former co-owner of the California Apparel News and had a career in the healthcare industry. Her passions include traveling, real food, the environment, and animal rescue/welfare. She lives a healthy lifestyle and has been a vegetarian since 1987. She and her husband are parents to two rescue pups and reside in Connecticut.