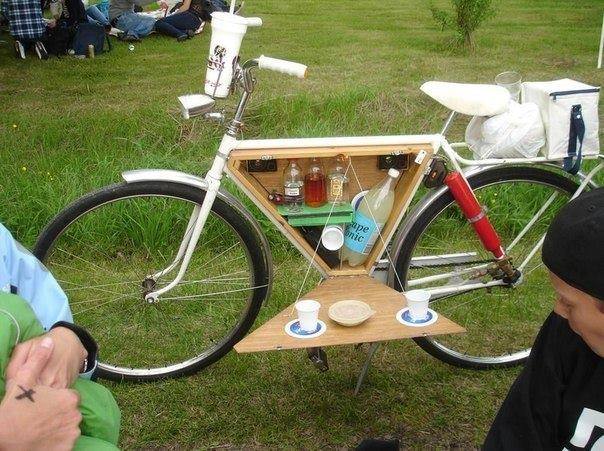 This bike has got to be one of the greatest inventions ever.  The TriWives came across this photo from a friend and are TOTALLY in love with this bike.  WE WANT ONE!!  Just think of the many ways it could be used.  We thought of two:
The new triwife bike that comes equipped with a cute pro serving cocktails.
The new tribike – the bike segment is now a joy ride and not a race.
Now it's your turn.  Let us know how you would put this bike to good use.
 – THE TRIWIVES

Sherry is one of the TriWivesClub and LifeDoneWell co-founders and contributes to multiple blogs. She is a former co-owner of the California Apparel News and had a career in the healthcare industry. Her passions include traveling, real food, the environment, and animal rescue/welfare. She lives a healthy lifestyle and has been a vegetarian since 1987. She and her husband are parents to two rescue pups and reside in Connecticut.