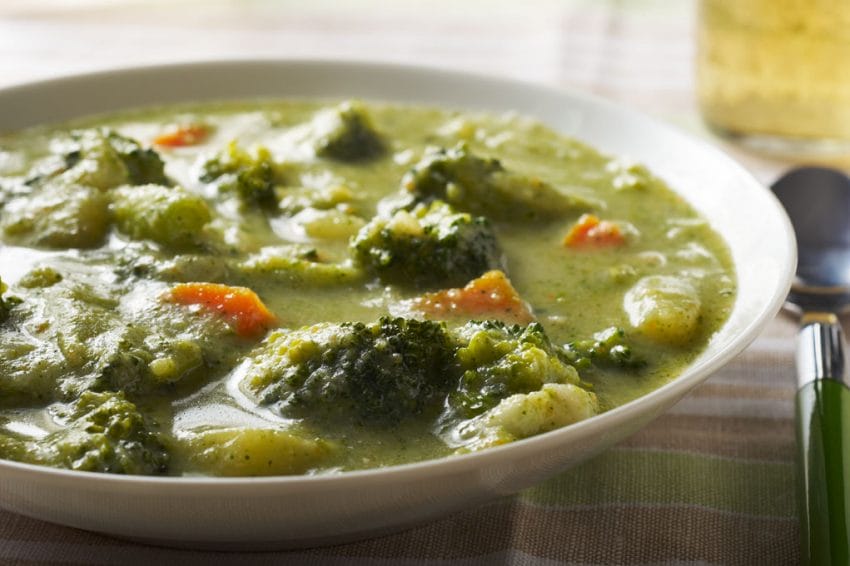 Broccoli soup is a staple in our house, especially when broccoli is in season.  But, it's a vegetable you can get year round, so it can always be prepared.  It is a fast, easy, and healthy meal, not to mention yummy.  I could always seem to get my kids to eat this soup, which made this mom very happy. I would highly suggest you add this to your recipe box!
BROCCOLI SOUP RECIPE
INGREDIENTS
1 tbsp olive oil
1 large onion, roughly chopped
2 heads broccoli, roughly chopped including peeled stems
2-3 carrots, peeled and roughly chopped
4 cups or more vegetable broth
Salt and pepper to taste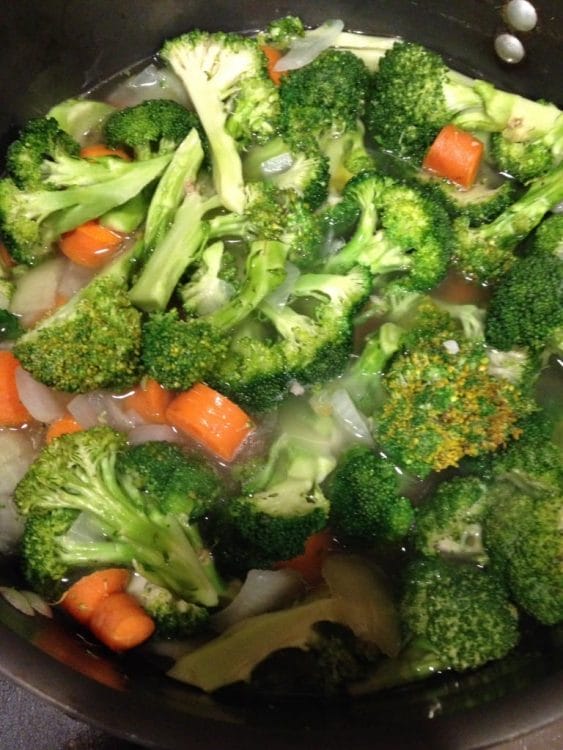 PREPARATION
Heat 1 tbsp of olive oil in a heavy bottom pot over a medium high heat
Sauté the onion
When onion begins to sweat, add broccoli and carrots
Add enough vegetable broth to almost cover vegetables
Simmer covered until vegetables are tender, about 30-45 minutes
Puree the soup either with a submersion blender, blender, or Cuisinart
Salt and pepper to taste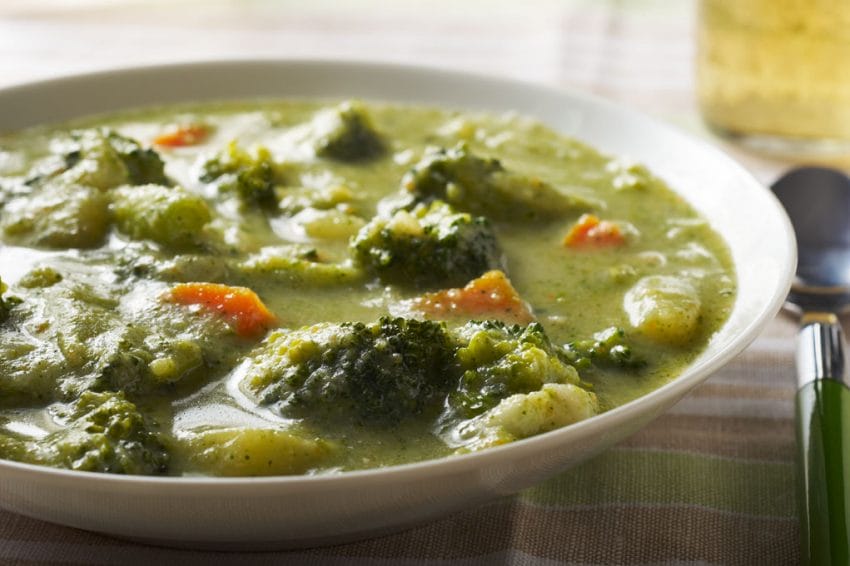 Serve with a salad and crusty bread and you're good to go.  Enjoy!
BROCCOLI SOUP RECIPE HINTS
You can use any veggies you want and add garlic or hot pepper flakes for some heat.
You can also choose to not fully puree and leave some texture to the soup.
You can serve hot or cold.
A little sharp cheese on top adds a perfect topping.
WHAT'S YOUR FAVORITE SOUP OF THE SEASON?
I am a home cook that does things my way. In my kitchen, I make breakfast, pack lunches, prepare snacks, and cook dinner. During the week, we eat real food that is homemade, organic, and local. On the weekends we do explore more of our local restaurants. I bake my own bread, juice fresh oranges every other day, and make my own kombucha and other weekly favorites.