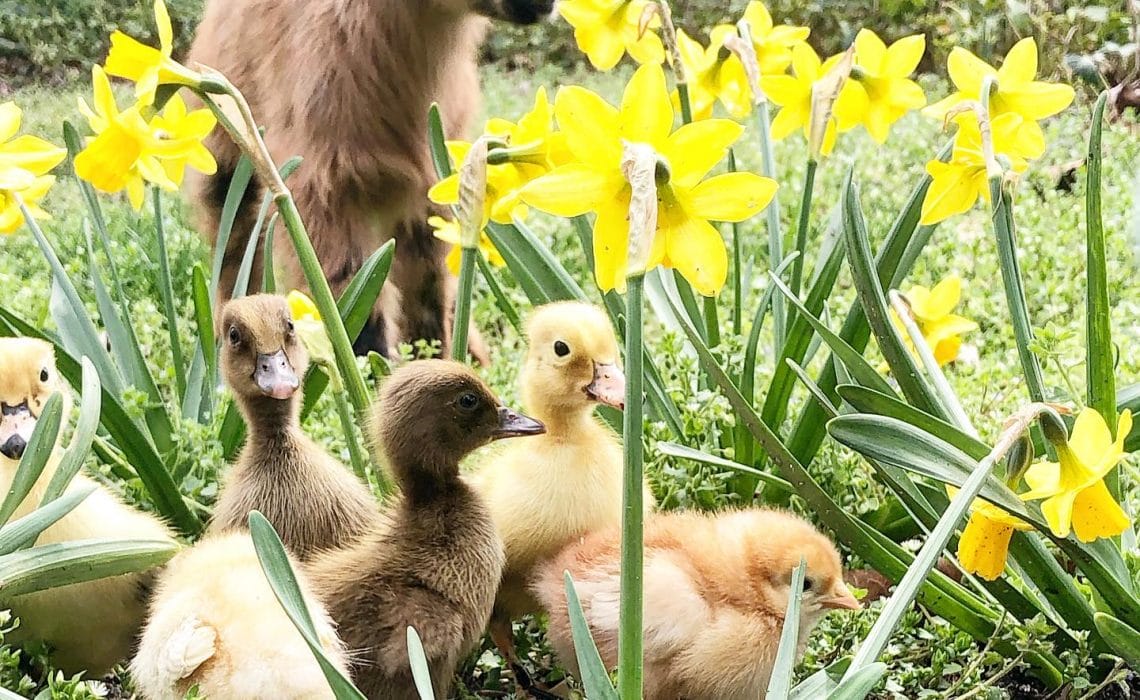 Spring on the farm is an amazing time. And it is just around the corner! There is so much to do to prepare for its arrival. I just love this time of year because it allows me to look back and look ahead. It is a time to make plans as well as take stock of the present.
Here is what we are doing now to prepare for Spring. There is never a dull season here and although winter on the farm is a more sit-and-plan time, it is still busy and exciting. It is even more exciting when I think of all the things to do in Spring. Yes, a little overwhelming too, but exciting.
Spring is when all the newness starts. The "littles" arrive during Spring on the farm and the seedlings need tending to. For now, though, we will layer up, place orders, draw out plans and make lots and lots of lists.
How We Plan For Spring On The Farm
1. Bees
New nucs have been ordered for the Apiary. What does that mean? We have placed an order with a local beekeeper for 5 new hives. Each Nuc includes a queen and about 10,000 drone and worker bees as well. Once we pick up the nucs and give them time to calm down from the car ride we transfer their frames into a hive for each nuc. We currently have 9 hives (we hope all make it through the winter) and will be adding six more.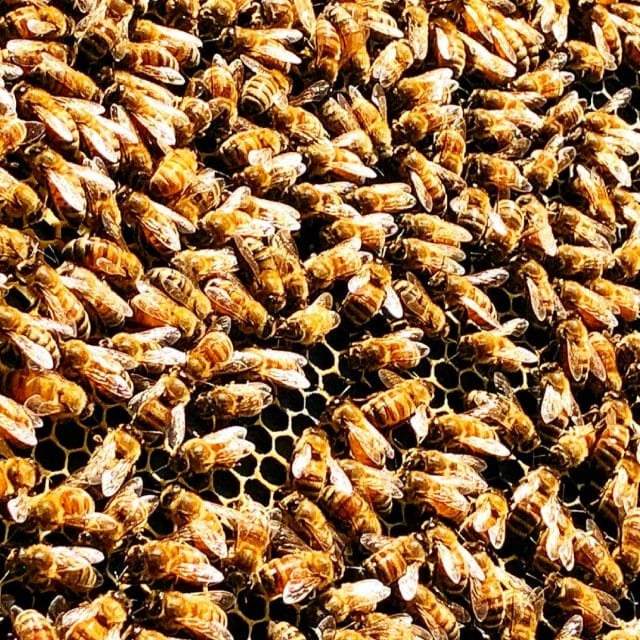 2. Garden House
The garden house is all ready to go and in fact, already has a couple of trays of onion seedlings. We have given the garden house a quick clean, took inventory and started the heating pads and lights. These heating pads will soon be filled with seeds to sprout and grow for the garden. Each type of vegetable has a specific time it is started so that it is transplanted at just the right time. Spring on the farm is so important because it sets us up for our whole year.
3. Garden
The gardens are officially all resting. The last harvest was done and in the next few weeks, we will also take down the hoop houses and do some more cleaning. In early March we will amend (check and tend to the soil) as needed. The cold frames are way behind this year and once this next storm passes I hope to get some planting done to have some fresh lettuce, radish, turnips and more.
I have also gone through all the seeds that I have saved and placed all the orders for seeds I want for Spring. This is an important time to plan your garden. The space, companion plants, amounts help get yourself prepared for success. Most importantly – get your seeds ordered!
4.
The Barn
In the winter we spend a lot of time snuggling and spending sunny days taking in those warm rays. The livestock guardian dogs are in heaven all winter, especially when it snows. Great Pyrenees are built for the weather year-round but their favorite season is winter. Spring on the farm is fun for them too.
Now is the time we prepare for new Spring arrivals. Spring is generally when we take in goats so we prepare the quarantine stall just in case and do our annual check on our medical care to be sure we are all set.
To prepare for Spring we are also placing our order for chicks and ducklings. We get these orders in early to assure the best delivery weeks for us. That also means now is when we tidy up the brooder (the area used to raise chicks and ducklings) and we also check all the equipment.
We are busy getting all the Spring toys ready and taking care of any little details we need to. We are assessing our guest experiences and making changes and additions where needed. This is when we spend time looking at each detail that might enhance our guests' experiences. And we use the winter to do all the things we want that our guests never see but we know it makes a difference in their stay with us.
It is cold, we bundle up, we go for long walks, we spend time in the barn snuggling with animals on our laps and we still head out to the fire pit to watch sunsets and cook dinner. If I had to pick one thing about planning for Spring that is my favorite I would have to say the time in the toasty Garden House were dreaming of the days to come is ecstasy.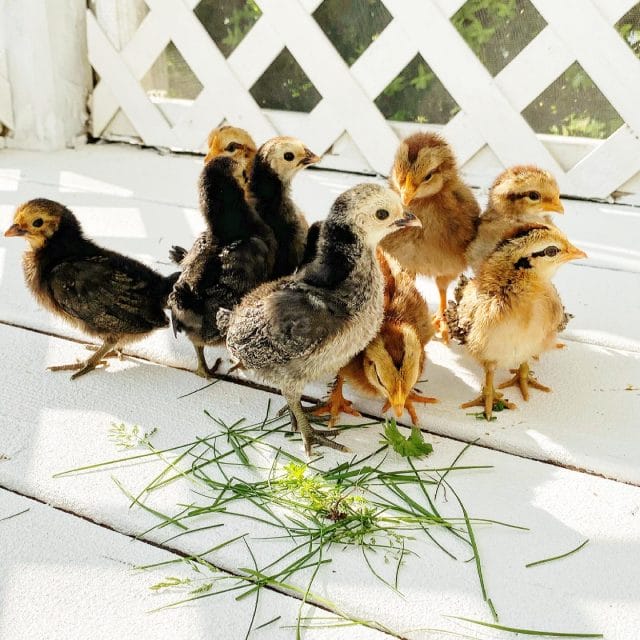 Hope to see you this Spring on the farm!
I am a home cook that does things my way. In my kitchen, I make breakfast, pack lunches, prepare snacks, and cook dinner. During the week, we eat real food that is homemade, organic, and local. On the weekends we do explore more of our local restaurants. I bake my own bread, juice fresh oranges every other day, and make my own kombucha and other weekly favorites.