January 16, 2019. That is the day we drove down the road and turned on to our lane. From road to river the lane is a half a mile. It was just the third time I had driven down the lane and the first time David had. It was the very rare, maybe once a year ice/snow storm here on the Eastern Shore. Today as I sit here writing this the snow is falling again and it is just beautiful.
View this post on Instagram
The main difference is three complete years are about to pass and it feels like so many more in some ways and so many less in others. In no way would I say the last two years have been easy and with Covid hitting on our one year anniversary and once again raging it has been tough. But in it's own way it has been wonderful! Being locked down on the farm has been good, as good as in a pandemic can be. Honestly I would not want to be anywhere else.
Year three has honesty been a blur. The kids all left from staying here during the height of the pandemic and we still did not have any of our crew back. In November of 2020 we had opened the Farm House and in May of 2021 we opened the Homestead and the Loft. We were in full operation at Sugar Water Manor. And we were full! Families, couples, friends and solo travelers all joined us here at the farm.
View this post on Instagram
Slowly we welcomed staff back and we were finally in operation come end of May 2021. But things were still different and different than the year before when the world was shut down and the kids were all here quarantined. And very different than our first year when we were getting the farm ready for guests.
View this post on Instagram
All in all these were all good things in their own way and you have to pivot constantly and figure out your moves so that is what I did.
Gardens were scaled way back and many projects we planned were stopped due to supply issues including cost, labor and back orders. So we focused on what we had. The much needed and anticipated construction on the kitchen and baths in the main house started and are still happening.
Year three brought us 3 wonderful goats. On a Thursday David said, "no more animals". On Friday he called to say he was going to pick up three goats the next day. Magnolia and her babies arrived and our wonderful vet was here to check them out. They were put in the quarantine stable and loved on. The babies were maybe 4-5 days old and we named them Jack and Willow.
About 10 days after they arrived I ran Jack to the vet – he was sick. Our wonderful vet found that he had an underdeveloped penis and no way to pee. She made arrangements for us to rush him and his sister and mom, three hours away to UPenn Large Animal Hospital. The issue was corrected and they were home the next week. He was wonderful now and the story has more fun parts but what matters is David knew those goats had to come live here and we are happy they were. If not Jack would not be alive.
Year three also brought dog surgeries, Both Bo and Zoe had double elbow surgery and that was no fun with a 12 week healing period but we did it!
In addition we had a stray dog we tried to catch for 6 months and just caught her yesterday, January 4th. We are working with the local animal control and others and we will keep her until we find her a new home.
And of course there were many ducks and chickens that always need attention.
View this post on Instagram
But what matters is what I learned in year three. If I had to pick the top three things I learned it would be patience, being flexible and practice pivoting.
And if I had to pick the highlight of the year – well there are so many but they are all summed up watching our guests enjoy our home and farm. Seeing the farm through their eyes. Being able to share our story and stories of farmers and ranchers we know. This brought me great pleasure.
Our third year also brought the engagement of our daughter and yes – they are getting married on the farm.
And I was able to travel some. With a good crew we were able to get away more. Granted with Covid all of our big trips were cancelled but we spent some time away, very needed, in cities we trusted. I saw my parents for the first time in 2 years and my sisters. So again all about being safe and flexible.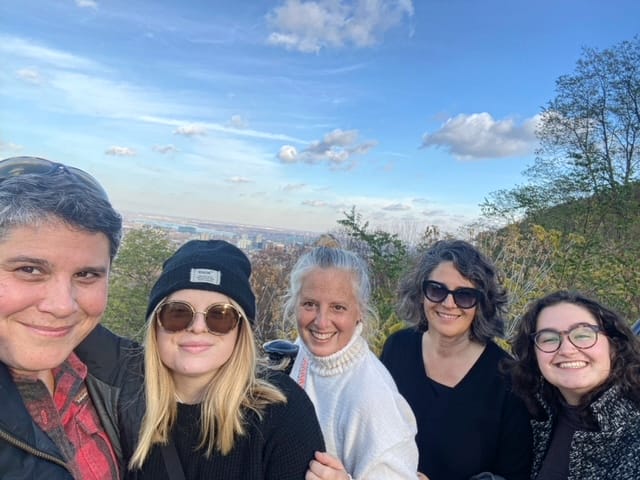 Year three – I grew, I was scared but overall I opened our farm to our guests and that made me very happy.
Looking forward to year 4!
I am a home cook that does things my way. In my kitchen, I make breakfast, pack lunches, prepare snacks, and cook dinner. During the week, we eat real food that is homemade, organic, and local. On the weekends we do explore more of our local restaurants. I bake my own bread, juice fresh oranges every other day, and make my own kombucha and other weekly favorites.