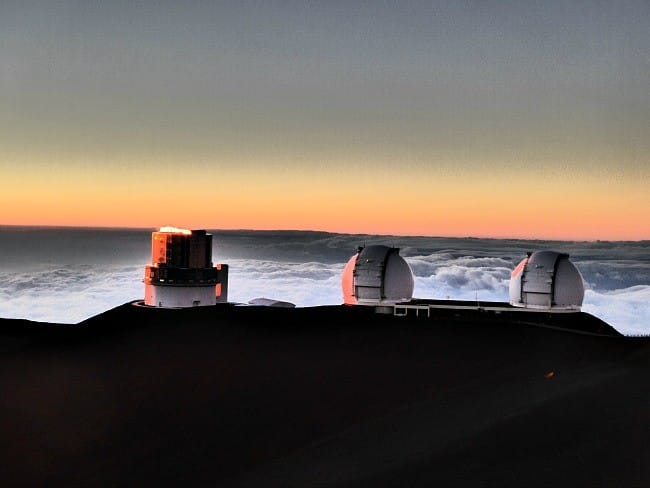 A recent trip to Hawaii was the first time in many years that my husband and I have been to Kona when NOT going for the Ironman World Championship. It was an actual vacation. Yeah!
I was thrilled to be going back to Hawaii, because I'd have an actual playmate. See, when he is in Kona for the race, I'm pretty much on my own, but certainly can't complain about it, because hey, no one will listen, and hey, I'm in Hawaii, so even I'd be embarrassed to complain. So, I either try and meet up with other triwives or just head out and play tourist alone.
But, I had some concerns this time. I wasn't sure how my triathlete was going to react touching down in the land where the world begins and ends and he's not getting ready to race. Plus, there's the little issue that he was only able to do one 70.3 this year due to plantar fasciitis and work, so who knew what emotions would emerge when we landed.
Wouldn't you know the first thing we see when we turn onto the Queen K is a cyclist. I looked over and just saw a smile on his face. Obviously, he was having a pleasant flashback of past rides. Maybe it would be just fine after all…
As the week went along, the topic of racing and Ironman came up on more than one occasion – anyone surprised – and I truly don't think I was ever the one to bring it up – again, anyone surprised?
These were some of my favorite conversations and musings…
As we're headed to the fitness center…I'll be right back. Where are you going? I saw 2 tri bikes hanging on a patio and want to investigate. I could tell one was expensive, because of the colors. Maybe one of the pros is training here. Just want to see.
Hey, this is what I call a triathlon bike, Hawaii-style!
I'm definitely coming back to Kona to race. Not sure how I'll get here, but it's happening.
Guess who's having another drink? I'm gonna be REALLY buzzed. It's not like I drink much when I'm training. This tastes really good. (His is the drink on the right!)
I've to to get a run in this pm. Oh, screw it. I'd rather paddle board. Don't tell Matt I said that.
Can we go to Bike Works just to look? That's where I got my new Garmin after the race. Do you remember?
During a spin class with some locals when I was taking pictures ..Do you guys come and watch the Ironman race? Yeah, I've done it 3 times. The volunteers here are just the best. Yeah, I've done 13 full Ironmans. Do any of you race? I'm so jealous you get to live here. I could train outside all the time…I was beginning to wonder if the seat next to him was empty for a reason…
And as we're driving down the Queen K – it's a LOOOOONG road:
This is where the winds really picked up.
This is where tons of people were out under a tent cheering us on.
This is where you did the sag wagon for me before the race.
This turn was a real bitch.
Boo. There won't be any rode to Hawi this trip.
Oh God, the Energy Lab.
This is where I ran with my buddy Craig. You know. Crowie.
The winds really knocked the hell of me this last race.
I remember passing Guy here and all he said was "damn that Energy Lab".
I'm sure I could have had a better race if it weren't for the winds. But, it affected pretty much everyone.
Lesson learned fellow triwives/partners – DO NOT vacation where they've raced! Too many memories that they will share and will invade your time together…

Sherry is one of the TriWivesClub and LifeDoneWell co-founders and contributes to multiple blogs. She is a former co-owner of the California Apparel News and had a career in the healthcare industry. Her passions include traveling, real food, the environment, and animal rescue/welfare. She lives a healthy lifestyle and has been a vegetarian since 1987. She and her husband are parents to two rescue pups and reside in Connecticut.