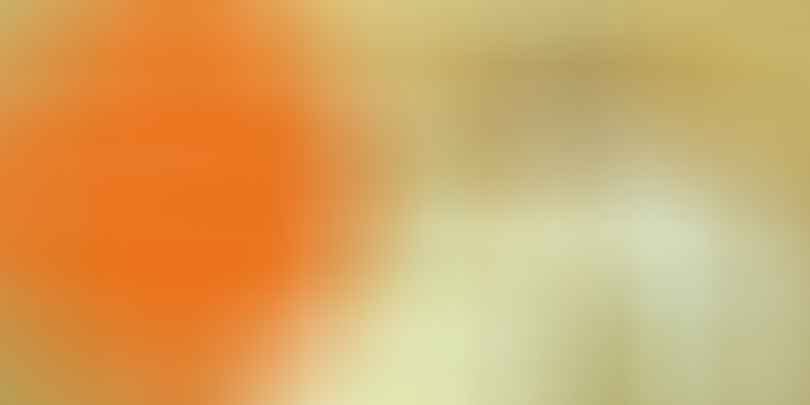 With the holidays fast approaching, you really need to be thinking about what to get your triathlete, if you haven't already. The TriWives have years of experience in gift giving for our triathletes, so we're here to share our best ideas with you in the Triathlete Holiday Gift Guide. We won't give you all the usual clothing and gear gift ideas, but those that are a bit more unique and that you may not have thought about. The gifts will vary in cost from under $25 to big ticket items, so you have plenty of options. We'll start you off with a few ideas and add more over the next few weeks. We will also give you many links to make your shopping experience easier. Happy gift giving!!!
TRIATHLETE HOLIDAY GIFT GUIDE
1. Take all those pictures that are sitting around or on your computer/phone from a memorable race (I did Kona – see above) or vacation and put them in a photo book. I used Shutterfly, as it was both quick AND easy for me. I have to tell you that Carl was thrilled and I know he still looks at it from time to time. Shutterfly has tons of other great ideas for those pictures that you never know what to do with. A great one for our triathlete is a personalized water bottle. You know they use those in droves!!!! Other great ideas include phone cases, iPad cases, reusable shopping bags, playing cards, and travel mugs. They are currently having a great sale; the iPad case is $38.99.
2. This one may take some time, but well worth the effort. I bought Carl bike jerseys from many of the countries we have visited. I did a search for country specific cycling jerseys and triathlete clothing sites and came up with quite a few. I wish I had thought to buy them in the country at the time we visited – lesson learned, but was still able to find quite a few online. You could also do this with cities/states you have visited in the US as most have personalized bike jerseys.
3. Gift pack – Put together all of the little things they use a lot or don't think to buy for themselves and place in either a back pack (if they don't already have too many) or that reusable shopping bag with their picture on it from above. We are talking small ticket items for this gift. Here are some ideas and of note, they could be used individually for stocking stuffers:
Road ID – this is a must if they bike by themselves, but they should have one regardless, especially if there are any medical issues. Road ID also has a great supernova security light for running when they are working out outside in the dark.
Post workout wipes, such as Action Wipes, Chain Reaction Wipes, or Fresh Feet Wipes. Trust me, these can be as much for you as them.
Shaving product for cyclists, such as Leg Lube Shave Gel or Zevlin Leg Shave Cream.
A roll of rocktape – This kinesiology tapy enhances recovery and is great to treat and prevent injuries, plus it comes in funky designs. My triathlete used it to treat plantar fasciaitis.
A wallet to use while biking for that will store a phone, credit cards, and some cash. Lezyne, Timbuk2, and Speck all make these products, so you can decide which might best meet your triathlete's need.
The Athlete's Book of Home Remedies by Dr. Jordan Metzl. He's a NYC sports medicine specialist who is often featured on shows like Today. You can buy it on Amazon or many other places. Check out this You Tube video in which Dr. Metzl discusses the book for Authors@google.
Jack Black Dry Down Powder – can be bought online or at places like Whole Foods.
Skin Strong products, such as their Winter Favorites Product Pack.
Resource Revival bike chain luggage tag. It will certainly help your luggage stand out!
If your triathlete is ecofriendly, think about any of the products from Green Guru as many are made from up cycled bike inner tubes. One product of note is the travel kit, but they also have wallets, back packs, etc.
If your triathlete likes to tinker with their bike, they may like the Toolshed Remix Cycling kit that holds all their tools and folds up. It's made by Timbuk2 and can be bought there or at Amazon.
A First Aid Kit that you can either put together yourself or buy one prepackaged. A great one for cycling is the Brave Soldier Crash Pack that you can buy online at many sports stores such as Performance Bike and even on Amazon. It's made for road rash type injuries. We hate to bring it up, but you know it's bound to happen.
Items like CO2 cartridges, tubes for bike tires, Simple Green to clean the bike; you get the idea. Go into their workout area and check for items they seem to use frequently.
4. A swim experience gift for your triathlete. When one of our triathletes decided to take on triathlons, he was a non-athlete and especially, a non-swimmer. To be supportive and it was just about the holiday time, Dana decided to search for swim lessons for him and she found Total Immersion. It was not coming to their town, so she registered him for the two day session in a city 3 hours away and booked the hotel for him. He came back not only not sinking to the bottom, but a true swimmer! The package she chose was two, full days and well worth it. Their packages start at about $250 and go up from there, depending on what you would like. The classes are appropriate for the new to very experienced swimmer. It is a perfect triathlete holiday gift.
Well, there you have a few initial suggestions. As we said, they will keep coming over the next few weeks, so stay tuned for future editions of the Triathlete Holiday Gift Guide.

Sherry is one of the TriWivesClub and LifeDoneWell co-founders and contributes to multiple blogs. She is a former co-owner of the California Apparel News and had a career in the healthcare industry. Her passions include traveling, real food, the environment, and animal rescue/welfare. She lives a healthy lifestyle and has been a vegetarian since 1987. She and her husband are parents to two rescue pups and reside in Connecticut.