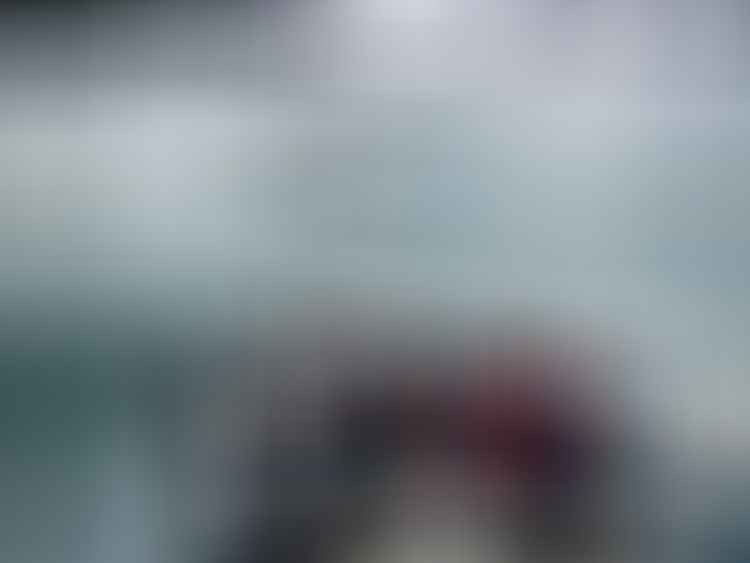 If you're planning a solo, couple, or family vacation for 2019, why not try a cruise? For me, cruising is a way to see the world, be pampered with luxury accommodations, enjoy fantastic entertainment, and partake in delicious food. If you've been put off by the idea of taking a cruise, the time has come to give cruising a try. And with the new year here, you'll want to explore the top trends and what's new in cruising in 2019.
Cold Water Destinations
While many cruisers focus on Caribbean destinations, don't count out the cold water destinations. You'll get to feast your eyes on beautiful ice-capped mountains, wildlife, and glaciers. Antarctica becomes a prime destination when you consider a luxury cruise. Silversea's Antarctic Expedition Cruise gives you a chance to experience a continent few people immerse themselves in. See glass blue seas, penguins, seals, and all nature has to offer in this cold paradise. We've actually been to Alaska and Antarctica, so speaking from experience, highly recommend either or both!
All-Inclusive Cruises
Who doesn't love the idea of a stress-free vacation? Well, it can be yours by cruising in luxury style with a 100% prepaid cruise. Too many cruise lines have upcharges on the boat for everything you want to do. From alcoholic beverages to port-of-call excursions, vacation expenses can add up. Play, eat, and drink however and whatever you want by booking an everything-included vacation on Regent Seven Sea Cruises. Your vacation can even include free roundtrip airfare from domestic ports or free business class airfare from intercontinental ports for suite level guests. An all-inclusive cruise is the ideal way to plan and experience your luxury cruise vacation.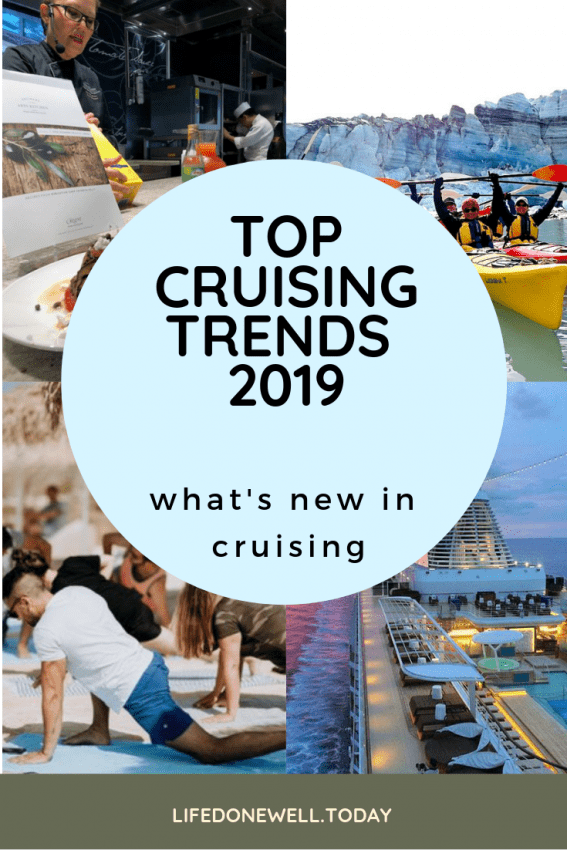 Multigenerational Cruises
Cruising is not just an immediate family or couple activity. Taking a multigenerational cruise with grandparents offers a little something for everyone while still allowing you to have a close family vacation. Royal Caribbean's Symphony of the Seas is one of our favorite options. There are activities for teens and tweens, an accessible Kids' Club for when the adults want some alone time, and excursions that everyone from toddlers to grandparents will love. The food options are so eclectic as well. With more than 20 different dining options including grab-and-go food, no one will leave the ship hungry! Take a cruise with the ones you love and make memories that will last a lifetime.
Theme Cruises
When you combine your hobbies and interests with a cruise vacation, you'll have a theme cruise that will surprise and delight you and your shipmates. Fans of holistic living and eating will enjoy the Holistic Holiday at Sea. Named one of the 100 Best Worldwide Vacations to enrich your life, this trip focuses on healthy eating and fitness while visiting exotic ports such as Jamaica, Panama, Mexico, Costa Rica, Colombia, and Aruba. The next cruise sets sail in March 2019.
Some of the best theme cruises center around food and beverages. American Cruise Lines has Lobsterbake cruises in New England. Although lobster cuisine is the star, you'll also embark on historical and natural New England excursions. This cruise is a North American surprise that you will love! Or maybe you prefer active vacations which means adventure cruising might be more to your liking.
No matter which top cruising trends you choose, these fantastic options for you and your family will have you sailing the seas in luxurious style!
Where will you be cruising to next?
I am a home cook that does things my way. In my kitchen, I make breakfast, pack lunches, prepare snacks, and cook dinner. During the week, we eat real food that is homemade, organic, and local. On the weekends we do explore more of our local restaurants. I bake my own bread, juice fresh oranges every other day, and make my own kombucha and other weekly favorites.