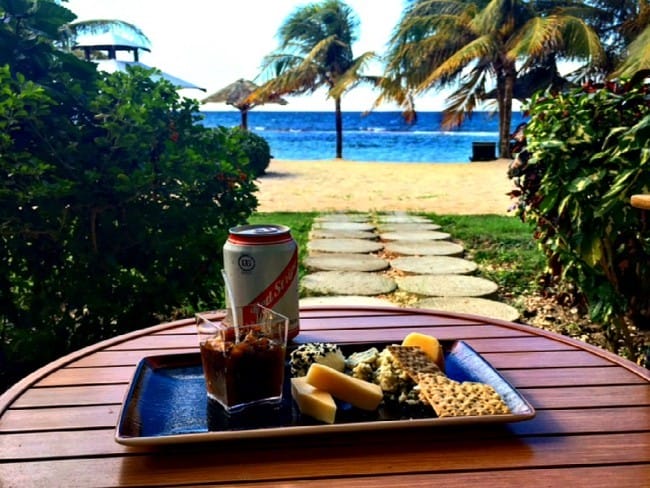 Traveling with family members can be challenging, especially when members have different perspectives of luxury, different needs and wants, and different budgets. That's why Jamaica is the answer for everyone. Families can come together and all be comfortable with the activities, accommodations, and budgets given all of the options Jamaica offers. So, if you're looking for a luxury multigeneration travel destination, here's why Jamaica is a great choice…

GETTING THERE AND GETTING AROUND JAMAICA
We have two main tips for getting there and getting around Jamaica.
Prebook all of your arrival and departure with Club Mobay VIP services. This will expedite going through customs and provide comfort in wonderful arrival and departure lounges. On arrival, an escort will meet you as you deplane and escort you all the way to exiting the airport.
This is a huge plus if you're traveling with a large family coming from multiple destinations. There are group rooms and gathering areas at Club Mobay to hang out in and wait for the rest of your group to arrive. Upon departure, simply stop by the Club Mobay departure desk and they'll whisk you right thru to the lounge in a dedicated security line.
Arrange for a private driver for the week with Paradise Travel. They have the most dedicated staff that cares about your well-being and ensuring that your every need, want, and desire is met. We have had the opportunity to have two Paradise Travel drivers and loved them both. Securing one driver for the entire vacation is a huge benefit and the fact that they are local enables you to discover local treasures, like the best place for jerk and where to stop and eat a meat pie.


ACCOMMODATIONS IN JAMAICA
We highly recommend when staying with a multigeneration group that you find a resort with villa options or tiered accommodations. We recently stayed at Melia Braco Village and for tiered accommodations, it's a perfect option with its variety of room types and views. Plus, for even more luxury, they offer The Level with concierge services and more privacy, where the family can be together and have the private space that better fits those micro family units.
There are also many villa options in Jamaica and most include a dedicated staff, including a cook, which makes bringing a large multigenerational family together a pure pleasure. Having a villa also allows for different family members to do what they want, but to all be together for meals and in the evenings. We have two villa options we love in Jamaica.
GeeJam has three different villa options each with unique amenities. We love Cocosan for larger family groups. With six bedrooms and private balconies on three of them luxury is not in question. You really feel like you are sitting in both of Jamaica's unique worlds with both lush tropics and Caribbean Sea within view. The villa is nothing short of luxury.
Round Hill is another favorite which has villas that can sleep up to 14! Located on 110 acres and having its own private bay, you really are in a secluded area. There are also award winning restaurants and amenities you would find at larger resorts, like a kids' club.
PLAYING IN JAMAICA
One of the best parts about many of the resorts and villas in Jamaica is you really never have to leave the property to enjoy your stay. BUT, if you do not leave the property, you will be missing out big time.
While your resort will most likely have a full array of activities, including water sports of all sorts, Jamaica is one of those places that you need to get out and take advantage of. It is a natural paradise with rainforests and mountains and rivers and cities filled with rich culture.
Here are a few musts when you are in Jamaica…
A Rose Hall Great House Tour is one of the most famous located just outside of Montego Bay. So famous, in fact, Johnny Cats has written a song about it. It makes for a great day trip and you can take the kids across the street to one of the newest water parks at the Rose Hall Hilton. You can rent a fully staffed cabana for the adults to enjoy and relax, while the kids play.
Good Hope Estates is one place the entire family can make their own fun and be together. Located on the beautiful Good Hope Plantation, the grounds are enormous and offer adventure, relaxation, and rum! For those looking to relax, you can find a place to hang out by the pool or a cozy nook in one of the areas around the pool. A visit to the bird aviary and a tour the Great House shouldn't be missed. For those looking for a little more adventure, you can zip line, ATV, tube the river, and so much more. The kids will enjoy it all and the new waterpark will open soon!
Glistening Waters is a must for the entire family! After a relaxing day at your villa visit one of the most amazing natural events in the world, biolumensccent waters. Micro-organismas lighing up when distrubed. The boat is safe and comfortable for all and those who would like can jump in the water.
Mystic Mountain is easy to fall in love with for its eco-friendliness. It is a great for all ages. After a scenic chairlift ride, you arrive at the top of the mountain ready to eat, play, or relax. There is both a picnic area and restaurant with amazing water views. Those looking for adventure can bob-sled, zip-line or hike, while those wanting to relax can enjoy the pool or sit in the hummingbird garden.
Whatever you decide, book your villa, book your driver, and remember there are "no problems- mon". The hospitality on the island is amazing.
I am a home cook that does things my way. In my kitchen, I make breakfast, pack lunches, prepare snacks, and cook dinner. During the week, we eat real food that is homemade, organic, and local. On the weekends we do explore more of our local restaurants. I bake my own bread, juice fresh oranges every other day, and make my own kombucha and other weekly favorites.