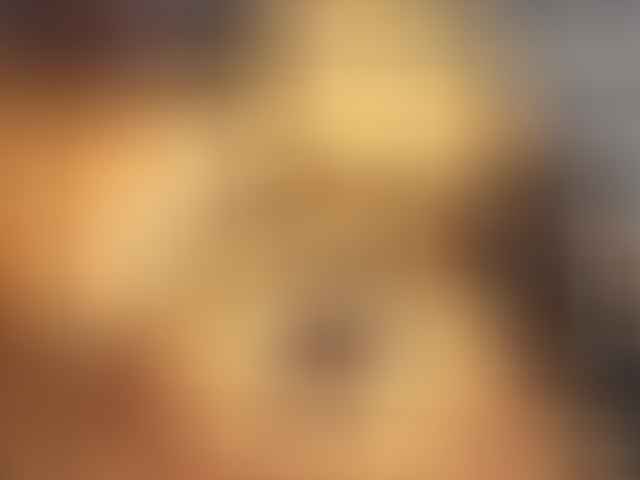 Making bread is one of those things you either do or you don't. I have been making bread forever. I love the taste, variety, ability to make a loaf with ingredients I want, and it saves a lot of money. In addition, to me, there is something very peaceful about the process.
But many people are intimidated by making their own bread. Are you one of them? I was when I got started! So, I just read and read and read and then dove in. I have my favorites, but I always like to add new breads to the mix.
These easy bread recipes will become your family's new favorites. Whether it's a sweet treat, rolls for dinner or burgers, or sandwich bread, I am positive you are going to find yourself wanting to make homemade bread recipes over and over again. There is something just so special about the aroma of fresh bread baking in your kitchen.
I've rounded up 25 Easy Homemade Bread Recipes Your Family Will Love! From quick breads to yeast breads to dessert breads, you are going to want to make them all!
25 Easy Homemade Bread Recipes
1. This easy Lemon Bread recipe is a must try! It's moist, tangy and sweet! Lemon is one of our favorite ingredients and this is wonderful topped with a little fresh fruit.
2. This Homemade Apple Cinnamon Bread recipe is packed with cinnamon and fresh apples and is perfect for the entire family! It is a great way to use up those apples before they have to be thrown out.
3. Your family is going to love this sweet Farmhouse Pumpkin Spice Bread that is made with a pound of pureed pumpkin to help keep each slice extra moist! Yum!
4. Try this quick Instant Pot Banana Bread. It will warm with your morning tea! You know we love the word quick and we always have extra bananas around.
5. Everyone always raves about the bread at Outback Steakhouse. So, this one is one we had to try. But you can skip the steakhouse and make this Copycat Outback Bread at home with pantry ingredients!
6. When we talk about making bread, you know it is also about the cost saving. But this cost savings comes at no loss to the diversity and deliciousness of bread. This Homemade White Bread recipe is simply the best and luckily this recipe makes 2 large loaves at just 7¢ per serving!
7. This Honey Whole Wheat Bread is light and fluffy. Easy to make using simple ingredients, this wholesome bread is perfect for sandwiches and toast.
8. Cornbread is one of our favorites to serve as a side dish and grill up the next day for a snack. This tender, moist and almost cake-like Brown Butter Honey Cornbread recipe will become your family's new favorite!
9. Flatbreads are so popular and can be used in so many different ways. Check out these Homemade Soft Flatbreads. They are delicious and require just a few basic ingredients and no yeast!
10. Have you ever made English Muffin Bread? We enjoy making this instead of sandwich bread or in place of traditional English Muffins. Breakfast sandwiches anyone?
11. Who doesn't love cheese? Enjoy this Five Cheese Pull Apart Bread made in the air fryer with your favorite loaf of bread!
12. You are going to love this Rosemary Garlic Bread recipe! It's super easy and made with only six ingredients!
13. If you have no yeast, but a delicious beer on hand, give this Beer Bread recipe a try! How can it be bad?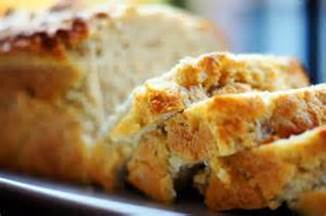 14. This Honey Oat Quick Bread recipe is a yeast-free bread made with oats and wheat flour, sweetened with honey, and baked until golden brown.
15. Here is another great recipe for Banana Bread. Do you have ripe bananas on the counter? This Easy Banana Bread recipe is probably just like your grandma used to make!
16. We always have zucchini around. Cranberry Walnut Zucchini Bread is perfect anytime and full of flavor!
17. Cheesy Cheddar Stout Soda Bread is a flavourful take on original Irish Soda Bread. This is one that you have got to try.
18. This bread contains two words we love…quick and cinnamon! You are going to love the cinnamon sugar goodness in this Cinnamon Sugar Quick Bread recipe!
19. Out of bread? Get a delicious fresh loaf of bread on the table in just one hour with this One Hour Bread recipe! Yes, we said One hour!
20. Do you have 15 minutes? This tasty, light and fluffy Yeast-Free Easy Naan Bread recipe is ready in just 15 minutes with 4 ingredients!
21. This is the Best Blueberry Bread recipe! Not only is it moist and easy to make in just one bowl, but it's full of flavor and bursting with blueberries!
22. Have you ever made focaccia? How beautiful is this Rosemary Garlic Focaccia recipe? It's highly versatile and so easy. Even beginner bakers can give it a try!
23. Have you ever made french toast out of Brioche Bread? It's amazing! Check out this very Best Brioche Bread recipe. We always love to make French Toast Casserole with brioche.
24. A soft and fluffy dinner roll is a great addition to any meal. This No-Knead Soft Dinner Rolls recipe fills the bill.
25. Peanut better bread and yes, you can top it with jelly. This easy Peanut Butter Bread is delicious with some of your favorite jelly right on top!
Bonus Recipes: Well, I have a few of my own easy homemade bread recipes to share with you like Mashed Potato Bread and Chocolate Zucchini. Let me know what you think.
Which one of these easy homemade bread recipes will you try first?
I am a home cook that does things my way. In my kitchen, I make breakfast, pack lunches, prepare snacks, and cook dinner. During the week, we eat real food that is homemade, organic, and local. On the weekends we do explore more of our local restaurants. I bake my own bread, juice fresh oranges every other day, and make my own kombucha and other weekly favorites.