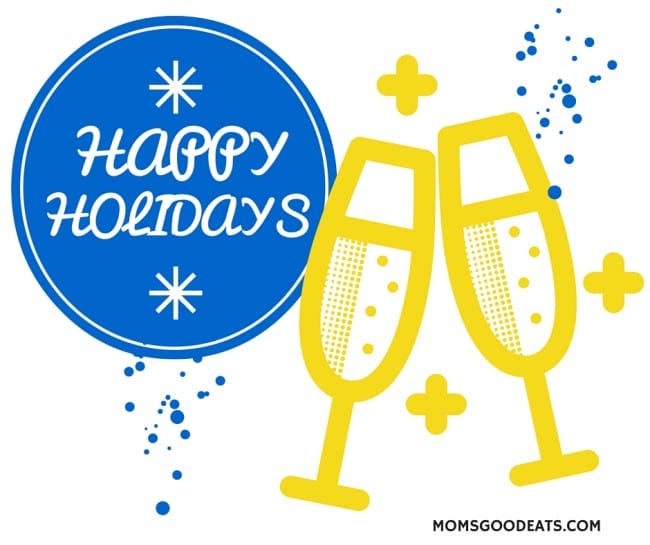 Whether you will be traveling or staying home over the winter break, there is plenty to do right where you are if you don't celebrate the holiday.  Typically, we travel over the holiday week, but with the twins having to fly out the day after Christmas to get back for training camp and auditions, we will be diving into this list instead of hitting the road.
See a movie
If you haven't been able to get a good seat to see Star Wars yet, well, now is your time.  We love our local theatre with the comfy seats and have been trying to get tickets at a time we wanted.  Only Christmas Eve and Christmas Day are available, so guess when we're going!
Volunteer
There are so many hospitals, senior citizen homes and centers, homeless shelters, and animal shelters that remain open and need help on the holidays.  When I worked at the aquarium and volunteered at the animal shelter, they always put out a call for volunteers to assist so those who celebrate the holiday could have the day off.  The volunteers usually do not interact with the animals, since they are not trained, but help clean runs and make food.
You can't just show up, however, and say, "Hi, I'm here to volunteer".  Call ahead and ask if they will be looking for help.  Senior citizen homes especially appreciate visitors for those whose families are not able to come for the holiday to stop in and visit.  Ask if you can bring a game, a puzzle, or craft activity.

Take a meal or cookies to your local police, fire, and paramedic station
We have done this the past two years and it is so appreciated.  Two years ago, we were traveling and staying in a rental home and made cookies and delivered them to the fire station down the street.  The smiles were so big.  Last year, we contacted the fire house a few weeks prior and asked if we could bring dinner.  They told us they were doing a pot luck, but could really use an extra main dish.  We also make a huge cookie box as well for the paramedics and police station.  This year, we will be making the cookie boxes again.
Eat Chinese food
People joke that all of the Jewish people spend Christmas seeing a movie and eating Chinese food.  Well, maybe not all, but a lot do.  When we travel, we can always count on finding an open Chinese restaurant.
Travel
Air travel that is.  Christmas Day, like New Year's Eve Day, are some of the best times to travel.  We find it always to be cheaper and the airports are empty.  We are not big on road tripping on holidays, as although people do not intend on driving drunk, it is more likely someone has had one too many eggnogs and we would rather not be on the roads, if not necessary.

Stay at a local hotel
If you have decided to stay home for the holidays or at a relatives and staying with them, Christmas Eve is perfect for checking into a hotel for the night.  Make sure they have a great pool and other activities for the kids.  Sometimes, just getting that one night away to hang out with no responsibilities is so nice!
Do nothing
Yes, NOTHING!  Just spend the day doing nothing.  Make a promise to yourself not to throw in a load of laundry and not to empty the dishwasher.  Instead, hang out as a family, turn on Netflix, play games, make your favorite food together, and in fact, stay in your PJs all day long!
A couple of things to keep in mind:
Call ahead to make sure your favorite restaurant will be open and make reservations.
If volunteering, make plans ahead of time.
If traveling, remember that the airports staff down, too, so don't count on getting there late.  Keep with the recommended travel times or TSA.
Have a plan, even if the plan is to do nothing.
We wish you and yours a very happy holiday season!
I am a home cook that does things my way. In my kitchen, I make breakfast, pack lunches, prepare snacks, and cook dinner. During the week, we eat real food that is homemade, organic, and local. On the weekends we do explore more of our local restaurants. I bake my own bread, juice fresh oranges every other day, and make my own kombucha and other weekly favorites.