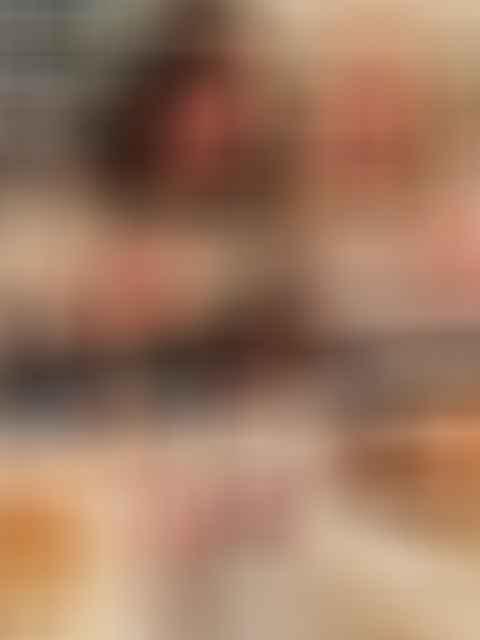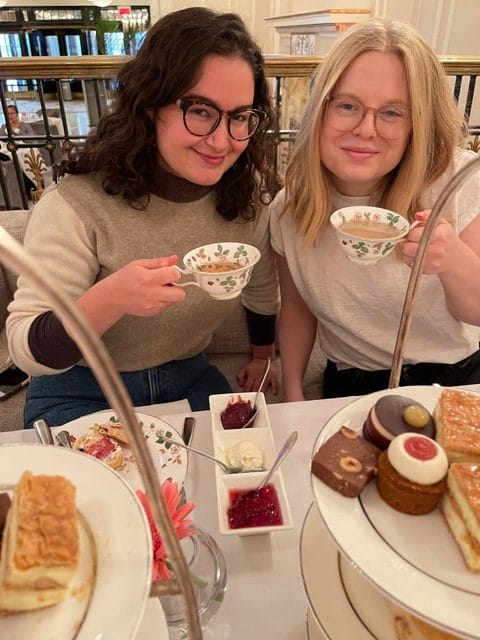 A Kansas City girls getaway weekend might be just the thing you need right now. It is a convenient central place to meet with friends who live on the other side of the country and there's so much to do!
I was invited on a press trip to explore the Kansas side of the KC metropolitan area. This part of town, on the other bank of the river, is often overlooked by visitors to the region. But, after a charming few days spent exploring KCK, Leavenworth and Bonner Springs, I can confidently say it's a really fun weekend getaway destination. When I lived in Omaha, it was about a three-hour drive away so I was able to visit pretty easily. If you are looking for all of the ingredients for an exciting yet relaxing, Kansas City girls getaway weekend. Here are my favorites for a weekend of fun!
A Kansas City Girls Getaway Weekend of Fun
1. Explore historic Strawberry Hill.
As one of KC's oldest and most historic neighborhoods, Strawberry Hill brings a ton of charm to the table along with its enviable skyline views. It's home to the delicious Slaps BBQ, the perfect low key lunch spot to enjoy KC's most famous export. Just be prepared to line up early, as this joint sells out nearly every day.
There's also the trendy Splitlog Coffee, which serves up specialty brews and local favorite Hana's donuts daily from their cozy, but minimalist shop. But my favorite stop in Strawberry Hill was surely Voler – Thieves of Flight. It's located in a beautifully renovated former church turned apartment and aerial studio. I was able to experience an aerial silks class that was both fun and challenging. It's a great activity for a Kansas City girls getaway weekend to get some exercise in.
2. Take a pizza cooking class.
Another great activity for a Kansas City girls getaway weekend is to take a cooking class. Luckily, KCK has the ideal space for such an experience: 1889 Pizza Napoletana. Simply call ahead or book a private class online for your group. You can expect to enjoy a variety of appetizers and vino, plus a lesson on kneading dough. Then, walk through the prep line to add toppings to your personal pizza, and place it in the custom pizza oven. The end result is a tasty afternoon spent exploring Naples' culinary past in a modern and inviting space. It's a definite winner to add to a weekend itinerary.
3. Go for a wine tasting.
Next up, no Kansas City girls getaway weekend would be complete without a wine tasting. Kansas City, Kansas and the surrounding areas offer a number of viable options to satisfy this. One scenic spot is Rowe Ridge in KCK. They offer a Seyval Blanc, Chardonel, Norton, Apple Pear, St. Vincent, Concord, and Blackberry Bliss varietals. The price point sits around $18 for a bottle. What a deal! And, Rowe Ridge was actually the first vineyard in Wyandotte County, Kansas.
Additionally, the small town of Leavenworth, Kansas has a downtown winery spot. Z&M Twisted Wines was founded by a Sicilian gal and a military guy. Z&M offers inventive twists on classic favorites like a watermelon chardonnay, Sicilian white, and country lemonade options.
4. Make something to bring home at Board & Brush.
Another idea for a weekend itinerary hits the artsy mark: DIY at Board & Brush. I visited the location in Leavenworth which has since closed, but there is another one in Lenexa, KS. Board & Brush is an adorable wood sign studio where visitors can pick their project of choice ahead of time then create some craft magic in the cute studio. This is the perfect activity for a Kansas City girls getaway weekend because you get to bring your masterpiece home!
5. Get active with Zip KC.
For those searching a more adventurous weekend, Zip KC in Leavenworth County delivers. Different packages vary in time from an hour and a half adventure up to three hours in the sky. I especially suggest a Sunset Tour as a fun way to close out a day of activities on your girls trip.
6. Enjoy some spa time.
For a perfect pampering afternoon, consider a visit to Bella Vita Spa in Leavenworth. They offer manicures, pedicures, massages, hair care, and tons of custom facials. Plus, travelers can bring in their own wine and snacks to enjoy as well.
As you can see, there's so much to do in Kansas City, Kansas and beyond. From a zip line adventure to a boozy wine flight to an historic neighborhood, a Kansas City girls getaway weekend is for you.
Disclosure: As previously stated, I was hosted on a press trip to the Kansas City, Kansas area. All opinions remain my own.

A Minnesota native, Katy is a freelance travel, food, and lifestyle writer currently based in Omaha, Nebraska. Besides contributing to the LifeDoneWell brand, Katy is a contributing writer and content creator for a variety of other print and digital outlets including Travel Awaits, The Reader, google's Touring Bird, Matador Network, and Modern Mississauga. She was also a popular Bridal Blogger for Wedding Essentials Magazine, an Omaha World Herald publication.
Be sure to connect with Katy on her personal instagram @ksprats, and her health food focused insta @healthkickmidwest.