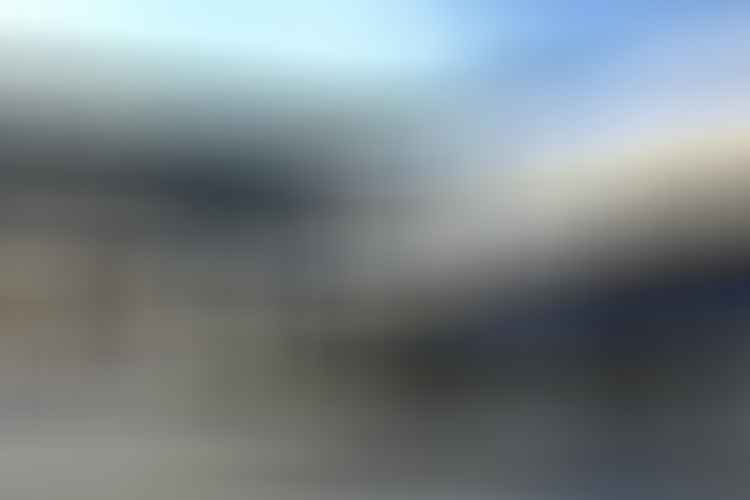 We love certain airlines and we try to stay loyal with a few exceptions. Maybe there's a great flight option or our airlines do not service where we are going. Also, we give up loyalty a lot when flying internationally. Truth is, Business and First Class with most airlines these days give you the benefits of loyalty on long-haul flights. BUT, we do not fly budget airlines. Won't do it. Can't do it…
And the biggest reason? In the end, they can cost you more. Not just in money, but also in areas such as conveniences, quality of life flying, and your time. Yes, I do love the enticing low prices and often the airports that are not as busy, but the potential savings are not worth the risks to us and here's why.
What You Should Know About Flying Budget Airlines
Customer Service
Just because you are a paying customer, it does not mean you will get good service. Service is always first to us and this often comes with status on your airline. We pick two or three airlines and then try to book with them or their code-share partners. Status can give you:
Special phone numbers to call for help
Access to specials
Priority for re-booking. On a few airlines, the order in which you are re-booked is based on status and class of service based on this and type of ticket that you bought.
Often the customer service side is an easy way for an airline to cut back on expenses. Fewer employees mean less overhead, which result in a cost savings. In addition, they are often younger lower paid employees who multi-task.
For example, in the fall of 2017 we tested a new route for a budget airline. Both airports were smaller or regional. When we arrived, there were two people working the desk. The line was long to check baggage and they did not have a self-help kiosk set up. I also learned that the airline only flies 3 days a week in and out of the airport, so the employees work 3 days a week.
When I arrived at the gate, there was a makeshift sign covering the airline that usually uses this gate and no representatives. The same two airline employees then showed up at the gate to a line with customers with questions just 20 minutes prior to boarding time. These two worked their behinds off, but due to the number of customers, delays and issues ensued. They were basically set up to give poor customer service. A similar situation awaited me on the return trip. Cost saving, yes…Customer friendly, no.
Smaller Airports
Part of an airline's cost savings comes from using smaller airports and not the major airports. While there are benefits to smaller airports like less people going through TSA, there are also red flags for us. Many of these are important when dealing with delays or cancellations so they are important!
Airport lounges – The majority of smaller airports do not have airport lounges or clubs. This is a disadvantage not only for layovers, but also for assistance. Lounges and Clubs are not only great for hanging out, eating, clean bathrooms, and drinking, but when you need help they have shorter lines and usually seem to be able to offer more assistance.
Fewer options – Smaller airports have fewer airlines, gates, and flights overall, so if there's an issue with your flight, you could be out of luck getting another. At the larger airports, you have more options to take other flights or buy other tickets to get you where you need to go.
Hotels – Most larger airports have hotels attached to the airport or on-site, whereas the smaller airports do not. So, if you get stuck it may be tough finding a place to stay overnight, especially where you won't need a car. PS…We also try to have status at the major hotel brands attached to airports to easily secure a room and stand in a shorter line to check in.
Proximity to destination – Be sure to check the real distance to your destination. Many budget airlines use airports far away from city centers. So, you could end up paying more in transportation costs to get to your destination.
Rental cars and other services – Be aware that at smaller airports, services like rental car counters and food options may not be open during hours you may need them and options will be greatly limited.
Flight times and limited aircraft – This is one of the biggest savers for budget airlines. Flight time costs money and airline priority at airports is based somewhat on fees the airlines pay for their space. So often flight times are given to budget airlines that are at off hours compared to other airlines.
Also, budget airlines have limited aircrafts at airports. If there is an issue and an aircraft needs repaired or is stuck in another city, it is harder for the airlines to replace not only the aircraft, but also the crew. The bigger the airport, the better chance of getting another aircraft and crew to get you going.
Partner Airlines
Most budget airlines do not partner with other airlines. This is a red flag to us for two reasons.
You cannot earn miles on your preferred airlines. The majority of budget airlines are not in networks like One World.
You cannot move to another airline if there is an issue. When there is a problem with your flight, you either have to pay for another ticket to get yourself to and fro or wait for the airlines to get you rebooked. With partner airlines, you may be allowed to book flights on one of those airlines.
Costs and Other Things to Consider
As a rule these are bare bones flights which means you pay extra for almost everything. This will include seat assignment and often, even if you use a credit card. You need to compare and contrast to determine if you could actually end up paying a higher overall cost.
Read the fine print. You don't want to learn when you get to the airport that you have to pay extra to check a bag when it's free online. In fact, just purchase add-ons and extras online and be sure to print boarding passes at home/hotel.
Many budget airlines will not come up in search on third parties (like Expedia and Orbitz). This is part of the cost savings which means you will have to check the airline's site to compare as well.
Be sure to triple check all information when you book online before you confirm. Not only will there be hefty changing fees, but you'll probably have to pay to speak to a live person.
Know check-in deadlines as this varies between airlines and type of ticket booked.
Not every budget airline is a stickler for cleanliness. Just a word of warning…
You may want to consider getting your own travel insurance. Budget airlines have a reputation for being late and you are less likely to get compensated for long delays and layovers.
Check if your airline offers in-flight entertainment. Many do not.
In the end, you need to make the decision if these costs and risks are worth the money and time to you.  And you will have to keep the complaining to a minimum, because now you know…
Do you have a budget airlines you like to fly?
I am a home cook that does things my way. In my kitchen, I make breakfast, pack lunches, prepare snacks, and cook dinner. During the week, we eat real food that is homemade, organic, and local. On the weekends we do explore more of our local restaurants. I bake my own bread, juice fresh oranges every other day, and make my own kombucha and other weekly favorites.