Whether you buy your trisupporter what they need to watch you race during or after race season, they will appreciate being recognized for their contribution to your efforts. We thought with the holidays coming, we'd give you some ideas to make it easier for you and sure to please them. Most of these would work great for stocking stuffers by the way or you could get the backpack and use it as the stocking and fill it with as many items as you like. Most of the suggestions can also be used outside of attending races, which I'm sure they'll appreciate.
BACKPACK
This is priority #1. Spectating all starts with a good backpack that will hold a lot, but be light enough so it's not causing discomfort during the race. You could get an Ironman bag, but save that for yourself. There are plenty to choose from out there that are nice enough to carry for everyday life. But for a basic backpack, you can't beat North Face and they have many styles to choose from.
PORTABLE CHARGER
Since your trisupporter will undoubtedly be out on the course for many hours, you don't want them to run out of juice in their phone or camera. They have to get those butt shots of you flying by on your bike; track your performance on Ironman or a mobile app; and let friends and family know how you're doing.
PACKABLE RAIN COAT
I wish we could, but you can never count on the weather during races and there is nothing worse than standing out in the rain waiting for you to come by. Being in the race and being a spectator have two very different meanings. Much of the time, spectators are out there unprotected from the elements with no immediate place to go for shelter. A lightweight, packable rain coat can help ease the pain.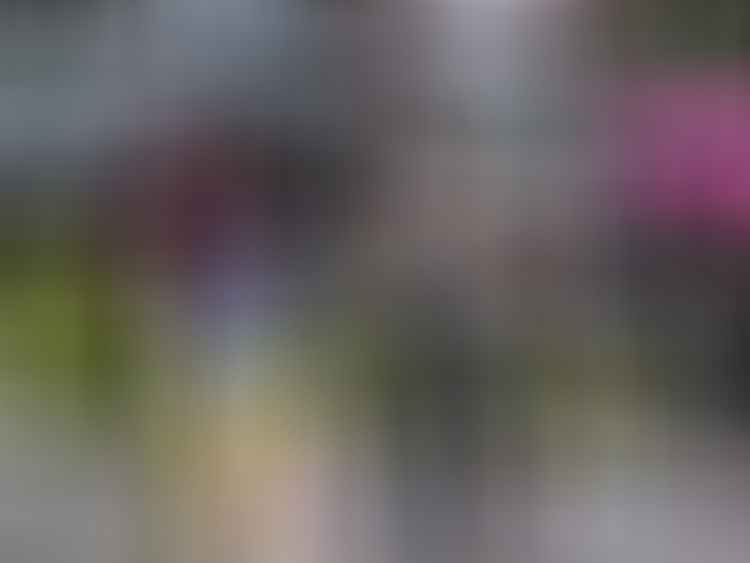 PHONE CASE
Make sure it's one with areas for cash and credit cards, so it's all in one place and they don't have to go searching through their backpack.
HELINOX CHAIR ZERO
I really wish I had one of these and will probably be buying myself one for Xmas. I think of how many times during a long triathlon day that I REALLY really wanted to sit down and the only place was on the ground, sometimes wet. This Helinox Chair Zero changes all that. It is lightweight and folds into a small bag about the size of a water bottle that your trisupporter can easily toss in the backpack. The plus side is it works for any outside event from kids' soccer games to concerts.
PHOTOGRAPHY LESSON
I was given this as a gift one year and it was one of the best presents I received. Not only could I use it to take pictures at a triathlon, but I put it to good use at concerts, family gatherings, taking sunsets and nature shots, etc. It may take a little effort to find someone, but try word of mouth and do a google search for your area. There are a lot of photographers out there who will do lessons on the side if you just ask.
SPORTS WATCH
This is a gift that any trisupporter who also is active will appreciate. Timex offers a lot of nice choices that serve the purpose and won't cost a fortune.
WRAP AROUND SUNGLASSES
Being outside for hours and especially on those bright, hot, sunny days mandates a really good quality pair of sunglasses. Wrap arounds are really the best for protection. Rudy Project makes some of our favorites.
SUN PROTECTION CLOTHING
While we usually bring the sunscreen in that backpack, we're often neglectful in putting it on. So much clothing these days is available with an spf already built in making it forgetful proof. Plus, most of these clothes are also good looking these days. The major ones I buy from are Coolibar, Athleta, and Columbia.
KINDLE
Let's face it. Race days can be long and boring and trisupporters often look for things to do to keep occupied. I know most people carry their phones and iPads and can read on them, but if they're sitting in the bright sun or their vision is not quite what it used to be, it can be difficult. The Kindle with anti-glare glass can make all the difference and really help to pass the time. Plus, the battery lasts for a really long time without needing a recharge.
We hope this helps with some ideas for your trisupporter. They have been there for you through all the training, so a little love thrown their way will be much appreciated. Okay, you may want to add a bottle of their favorite drink of choice. A nice bottle of wine or bubbly is always our favorite and will score big points!
If you need more ideas, be sure to check out all of our gift guides. We've got something for everyone.

Sherry is one of the TriWivesClub and LifeDoneWell co-founders and contributes to multiple blogs. She is a former co-owner of the California Apparel News and had a career in the healthcare industry. Her passions include traveling, real food, the environment, and animal rescue/welfare. She lives a healthy lifestyle and has been a vegetarian since 1987. She and her husband are parents to two rescue pups and reside in Connecticut.