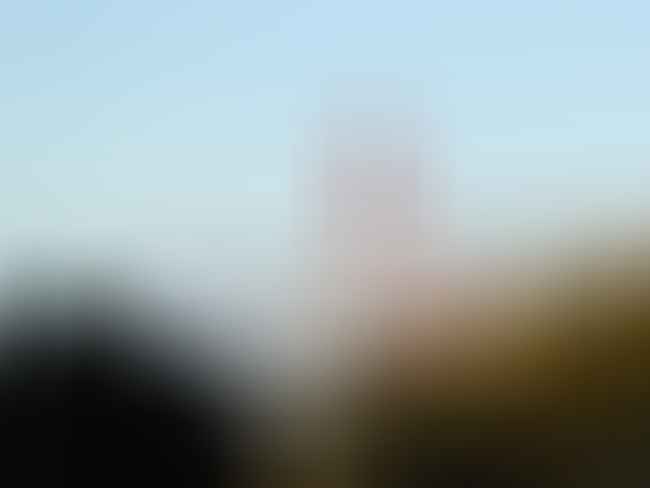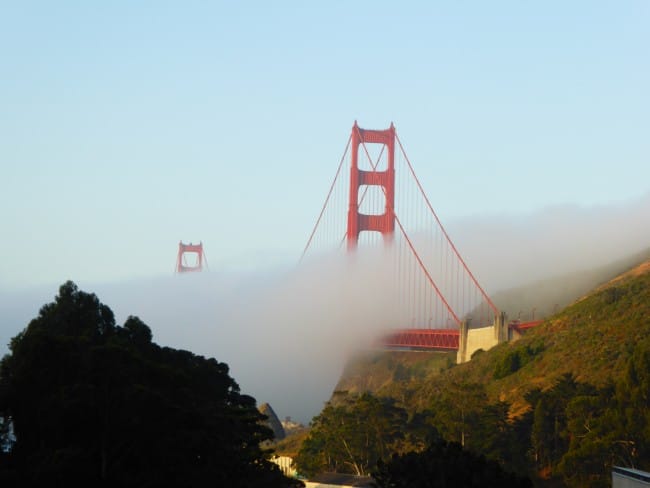 I love to spend time in northern California and the Marin County area is a favorite.  My husband and I recently got a chance to spend some time visiting friends in Napa and decided to tack on a few days on our own.  So, I started to do my research and uncovered a true gem just over the Golden Gate Bridge called Cavallo Point.
The resort is located about an hour from San Francisco Airport with a fascinating history.  It sits at the base of the Bridge across from San Francisco, within the Golden Gate National Parks and the historic army post, Fort Baker.  In fact, much of the hotel IS the refurbished army post.  So, if you're thinking the views are amazing, you are so right!  But, that's not all it has going for it.


Activities
There is no shortage of activities in the area, which makes it an ideal destination for couples and families with kids.  In fact, it is both kid and pet-friendly.  Just a sampling include:
hike the Marin Headlands
ride bikes
kayak along the Pacific Ocena
take cooking classes
visit Sausalito,
fly a kite in the parade ground lawn in front of the hotel
visit the Bay Area Discovery Museum (one of the best children's museums in America and it's right next door)
take a ferry into San Francisco from Sausalito
visit The Marine Mammal Center
enjoy the Exploratorium
drive up to wine country for the day
I spent half of a day walking around Sausalito, which is a picturesque town filled with cute shops and restaurants.  I didn't go into San Francisco as I have visited the city many times, but the hotel does offer shuttle service into both Sausalito and San Franciso.  They also offer daily, complimentary activities that include hikes, morning yoga, and guest lectures.
Rooms
There are two types of rooms to choose from; historic or contemporary.  The historic are housed in former officers' quarters with hillside or city skyline views.  The contemporary are on the hillside in new modern buildings that overlook the resort, many with views of the Bridge or city skyline.  I chose the contemporary, simply because it's our preferred style.
While not all-inclusive (you can gat a Bed & Breakfast package), the rooms come with the usual amenities and are stocked with food & drink niceties to begin with.  There is no air conditioning, but a nice breeze and ceiling fans worked very nicely.
Amenities
Some of the amenities include:
a Mercantile Shop stocked with local foods, clothes, crafts, and jewelry
free shuttles around Sausalito and San Francisco
arranged transportation to San Francisco International Airport if needed
fully equipped gym open 24 hours a day
a tranquil spa which offers a wide range of treatments, a tea bar, lectures, and meditation pool
use of one of their Lexus vehicles when available
an art gallery with paintings for sale
wine in the lobby 4 – 6pm daily
Dining
The hotel's main dining room is Murray Circle, which features modern California cuisine and has won many awards.  It's a limited menu, but they accommodate dietary needs.  There is also Farley Bar for drinks and lunch or dinner.  I ate often in Murray Circle and chatted with the chef, Justin Everett, when I complemented the waiter on THE BEST vegetarian burger I ever had.  Of big note, KIDS EAT FREE for all three meals.  And, an added bonus is the option to eat inside or out, including the front porch and a patio area.
We also ate in the surrounding Marin County area at Poggio in Sausalito and Buckeye Roadhouse in Mill Valley.  Both were recommended by the Concierge and both were excellent.
But if you want to learn to cook what you are eating, think about taking a cooking class. The cooking school kitchen has 1,200 square feet, four workstations for hands-on classes, and two flat-screen televisions for demonstration classes. The classroom showcases cuisine from around the world and utilizes products from local farms.
Green Philosophy
Cavallo Point is managed by Passport Resorts whose philosophy is to support sustainability, stewardship, and preservation.  It has received LEED Gold certification, numerous honors for green efforts, and is part of the Good Night Foundation, a nonprofit that partners with leading hoteliers to raise funds for programs that focus on improving world health, education, poverty, and the environment.  A $3 donation is added to guests' bills each night and at least 50% of the proceeds support local causes.
I loved Cavallo Point and would go back without question.  It offered all the amenities I look for, in a convenient location, and with gorgeous views, a very friendly staff, and a restaurant I would dine at even if not staying at the hotel.  I can't think of anything else I would need.  BUT, it is definitely at the luxury end of the spectrum, not only for the room rates, which start around $450/night, but also taxes and fees that are added onto your bill, such as for the Parks and some amenities.   They do offer packages, so I would definitely check them out before booking.  But, I found it totally worth the splurge!

Sherry is one of the TriWivesClub and LifeDoneWell co-founders and contributes to multiple blogs. She is a former co-owner of the California Apparel News and had a career in the healthcare industry. Her passions include traveling, real food, the environment, and animal rescue/welfare. She lives a healthy lifestyle and has been a vegetarian since 1987. She and her husband are parents to two rescue pups and reside in Connecticut.