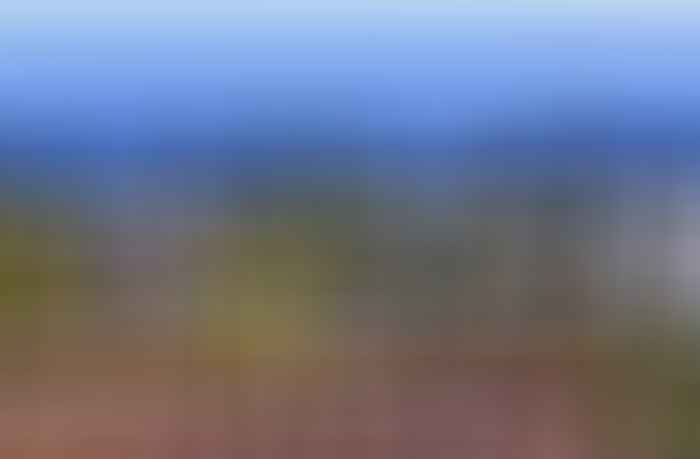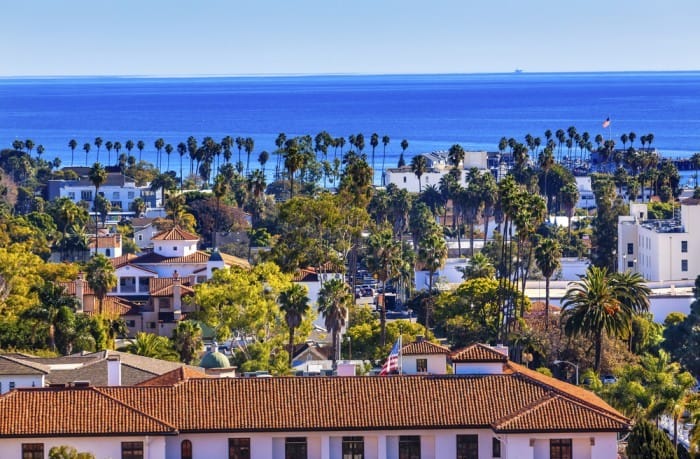 Have you ever heard anyone say anything negative about Santa Barbara? I certainly haven't. The mere mention of the name conjures up pleasant memories of a visit or an idealized image of what Santa Barbara looks like.
Whenever I say we're visiting, the uniform response is "Oh, I love Santa Barbara". In fact, we like the area so much we actually almost bought a house there a few years back.
As with any travel with a triathlete, even vacationing in Santa Barbara means entertaining a triathlete with things to do that will provide them with some level of activity. But, why not try and be a little creative and have some fun. It is a vacation for both of you, after all.
On a recent trip to this beautiful, outdoorsy area, I checked out a few things that just might fit the bill and here's what I came up with.
The Coolest Santa Barbara Adventures and Activities
Coral Casino Beach and Cabana Club
If you're in town for at least a night, stay at the Four Seasons Biltmore and enjoy access to the Coral Casino Beach and Cabana Club. They have a larger than Olympic-sized pool where Esther Williams once performed water ballets. In fact, the whole club has a glamorous, old Hollywood vibe to it.
Your triathlete can get amazing swims in and even take a Master's Class, while you either sit by the pool and sip a cocktail or hit the spa for a relaxing treatment..
The resort sits across the street from the beach, so you also have access to miles of beach. Plus, there's a path right along the water where you can run from at least Montecito to downtown Santa Barbara, but of course, it goes for many more miles. Besides, it's a Four Seasons, so you get all the amenities and great service.
Train With An Olympic Athlete
How often do you get the chance to actually train with an olympic athlete! We're talking volleyball on the white sand beach here with two-time Olympic gold medalist, Todd Rogers. What a great way to cross train and have some fun at the same time.
You'll actually spend the day with Todd honing your skills, geared to any level of expertise, and then join him in a friendly match just to see how much you learned! He can even arrange to get additional players for a real game if you'd like. A picnic lunch is provided by The Four Seasons.
Surf With A Legend
If volleyball isn't your thing, how about surfing. Even if you've never surfed before, this is your opportunity to learn from Tom Curren, one of the sport's legends. He's a three-time World Champion and first American to ever win the men's title.
You get to spend the day with Tom riding the waves in Santa Barbara and then enjoy a gourmet picnic lunch on the beach. The excursion is custom tailored to fit any skill level. Again, what a novel way to cross train!
Visit Hazard's Cyclesport and The Funk Zone
We happened upon this shop while looking for a parking space in the Funk Zone section of Santa Barbara. When I looked up and saw it, I almost didn't say anything, because chances are he wouldn't have noticed. But, no, I had to speak up…And, of course, we couldn't just walk by and continue on to the Funk Zone.
No, he had to stop in and then, just can't browse, but has to chat with everyone. Turns out, Hazard's is actually one of the oldest bike shops in the country being around since 1914, so was kind of cool, even for someone who could care less.
You can either leave your triathlete in the shop to wander and chat while you go hit some shops or suffer through it and maybe try on some athletic clothes while you wait. Naturally, he had to buy a Hazard's bike shirt for his collection.
They also offer bike rides on the weekends, so you could send your triathlete out with the Santa Barbara Triathlon Club on Saturday, while you sleep in and get some needed rest.
If you can make it back to the area for dinner, make a reservation at The Lark. It's one of the hottest, with good reason, restaurants in Santa Barbara. If not, try the Lucky Penny for lunch. Then, if you're craving a beer, Figueroa Mountain Brewery is really cute and offers literally tons of choices.
Tour Wine Country
Cyclists who enjoy the scenery (you) as much as the exercise (your triathlete) will love touring wine country. There are many places to stop along the way to take a break and just enjoy the view. And, if you really don't want to bike, there's always horseback riding…
Sideways Ride-Cycling – Remember the movie Sideways with Paul Giamatti? If not, go watch it soon. You'll take a 50 mile bike ride over and pass by many of the scenes straight out of the movie.
You start and end in Solvang, about 45 minutes north of Santa Barbara. While it takes about 4 hours, you can extend your visit by stopping in at film locations like Ostrich Land, the Lompoc Farmer's Market, or the Hitching Post II Restaurant.
It's a pretty flat course, so even the novice rider should be able to survive. After enjoying the ride and gorgeous vineyard country scenery, be sure to stop in at some of the wineries on the way home!
Tour of Solvang and Los Olivos – Also about 45 minutes north of Santa Barbara. You can make this trip as short or long as you like. While it may not be a high intensity ride, this is really a great area to tour and just wander and clear your head. Plus, both towns are very cute to walk around, do some shopping, and grab a bite to eat.
We enjoyed lunch at Sides Hardware and Shoes a Brothers Restaurant. It has great salads and comfort food, along with excellent fried brussel sprouts. There are wineries located in Los Olivos where you can go wine tasting or be sure to note which vineyards you want to stop back at while you're on your bike. Some of our favorites are Gainey, Buttonwood, Kalyra, and Rideau.
Tour on Horseback – Yes, you can tour wine country on a horse with Vino Vaqueros. What a unique way to experience the beauty and serenity of the Santa Ynez Valley. Vino Vaqueros is fortunate enough to have access to some of the most breathtaking ranches and vineyards in the region.
Each of the private rides is led by a guide, there to ensure your safety as well as your enjoyment. After the ride, relax and enjoy the pond and vineyard views or opt for a game of bocce ball, while you sample local wines.
Have Fun In The Sun
It kind of goes without saying that if you're in Santa Barbara, you're probably going to have fun in the sun. But, If you're looking for a more active way to experience Santa Barbara, then Cal Coast Adventures is a great place to start as is Santa Barbara Adventure Company. Both offer a wide array of activities and adventures to choose form.
You can rent bikes, take surfing lessons, learn to stand up paddle, cruise the town on an electric bike. Whew…Hike the mountains, kayak the Channel Islands, take a shoreline horseback ride…S0 much fun and probably so little time. They'll even deliver many of the rentals right to you.
Specific Cycling/Triathlon Events
The CTS Figueroa Mountain Gran Fondo is on November 11, a cycling event climbing Figueroa Mountain in the Santa Ynez Valley. Your triathlete can do 44 or 96 miles, while you enjoy the town of Solvang or any of the surrounding towns like Los Olivos. CTS also offers Training Camps, which might be worth looking into.
If you're thinking of a May visit, check when the Amgen Tour of California is passing through Santa Barbara. They are the US equivalent of Tour de France and usually do something special in town. And, if you need some ideas on where to eat, check out our favorite Santa Barbara restaurants from a recent visit on MomsGoodEats.
Finally, if you need more active ideas, check out RootsRated that connects real people with the best outdoor experiences. The postings are all handpicked by local experts, so you can trust the recommendations.
What Santa Barbara adventures have you found?

Sherry is one of the TriWivesClub and LifeDoneWell co-founders and contributes to multiple blogs. She is a former co-owner of the California Apparel News and had a career in the healthcare industry. Her passions include traveling, real food, the environment, and animal rescue/welfare. She lives a healthy lifestyle and has been a vegetarian since 1987. She and her husband are parents to two rescue pups and reside in Connecticut.