WARNING! This is a gear rant…
Life with a triathlete seems to affect every aspect of my life and this includes all the stuff it adds in my life. These type A personalities need what they need, want, and what they're told can make them a better athlete or at least look better while they're trying. Yes, we're partially blaming all of you triathlete magazines out there! Plus, we've never met a triathlete who "only" does triathlons. I mean, come on.
When we talk about gear here, we mean GEAR! It is not limited to say the garage or a workout room, but takes over all parts of the house. And, don't think for a minute that once they have enough gear, it's over, because it's not! They need the latest version as soon as it comes out. This is why we've called this affliction triathlete gearitis.
Besides all the triathlete magazines that promote the latest and greatest in glossy color, modeled by gorgeous specimens of athletes that anyone would want to look like, the rest of the blame lies with fellow triathletes, the gear they see fellow racers with at the races, and when they walk around race Expos, egos… It's just all too darn hard to resist.
And as we see it, there are four types of gear a triathlete says they need, but which we say contributes to a diagnosis of gearitis…
The Gear They Need to Be a Triathlete
A triathlete is a special breed of a human being. It starts with the word tri, meaning not one, not two, but THREE sports. To be able to compete in such an activity is absolutely amazing. But while amazing, this is where the whole gear issue begins. It is not like a runner with just shoes; a swimmer who may swim open water and needs a wet suit; or even a biker who needs a bit more gear with a bike, a helmet, and a few other things. NO! A triathlete needs all this and more.
To REALLY be a triathlete, they also need a special gadget for their wrists to keep track of all three sports and a gear bag to carry all that gear in. Then, the final need is the outfits; lots and lots of spandex that can be worn for all three disciplines, with shoes specialized for each one. These basic needs alone result in a great amount of gear.
The Gear They Need to Be a Better Triathlete
With three sports in one, the triathlete declares they are not competitive. In fact, they are only racing against themselves and their own times or personal bests. NOT TRUE! To get better and faster, they need training gear and not just another pair of shoes. There are kick boards, fins and water weights, extra running shoes, yoga mats, bands, and don't even get me started on the bike electronics and extra bike and trainer for inside training.

The Gear They Really Don't Need, But Buy
This all starts with someone recommending something, such as an article they read or watching a professional triathlete race. They hear how great it is; how the new technology works better; or that using this brand can make them swim faster. Truth is, as everyone says, it's not about the gear, but the motor behind it. This just rarely sinks in to the triathlete.
A new Garmin comes out and it does one thing differently and it must be bought. When we were in Kona a few years ago, a bike shop had the latest Garmin first before anyone else and guess who just had to buy it! I knew better at this point than to ask why…There's a new swim skin that cuts a second off your swim and it's a must have, because in the grand scheme of things, one second will make a huge difference in a 2.4 miles swim. NOT! The extra helmet needed just in case it's hot and the running shoes for training, because why would you ever train in the actual shoes you race in!
The Non-Triathlon Gear
Have you ever met a triathlete who only does triathlons? Probably not. Triathletes never sit still and in fact, love lots of things. Most have other hobbies, some related to triathlons, many not. My triathlete has taken up trail riding, but of course that requires a different type of bike, shoes, and outfit. Yes, I said outfit, because a triathlon kit has a different seat in it. Who knew? He has also taken up fly fishing and you won't believe the amount of gear needed and how often it changes; all the different types of rods, flies, outfits, and more. And I doubt this will be the last hobby…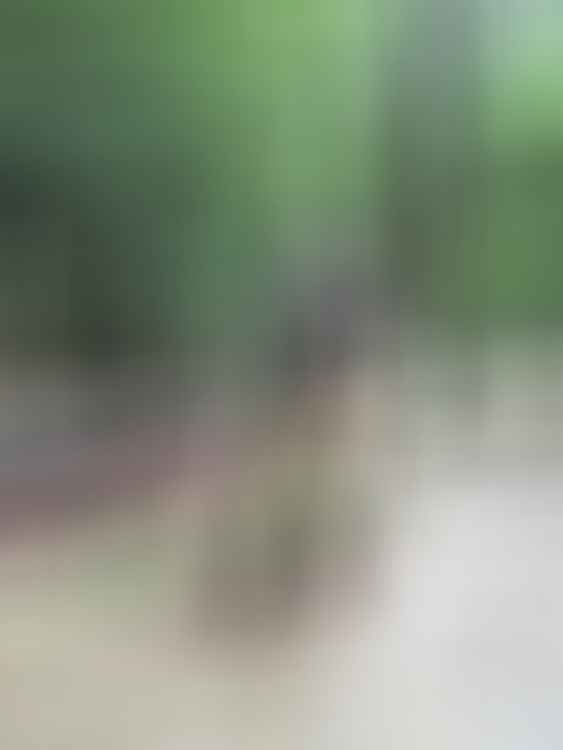 I am not sure about your house, but mine is out of control with gear and alas, I don't see it ending anytime soon. That's why I think he's got a really bad case of triathlete gearitis and I'm desperately looking for the cure…
Next Up: Coping With a Case of Triathlete Gearitis
Does your triathlete show symptoms of gearitis?

Sherry is one of the TriWivesClub and LifeDoneWell co-founders and contributes to multiple blogs. She is a former co-owner of the California Apparel News and had a career in the healthcare industry. Her passions include traveling, real food, the environment, and animal rescue/welfare. She lives a healthy lifestyle and has been a vegetarian since 1987. She and her husband are parents to two rescue pups and reside in Connecticut.