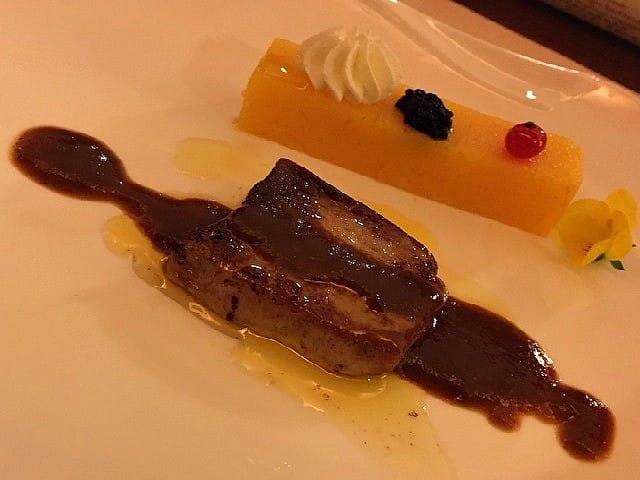 China is amazing and has so much to offer.  I still can't believe I was lucky enough to get to visit.  One of my favorite hotels I stayed at was the Suzhou Marriott, which I reviewed for TravelingMom.  Honestly, you never have to leave the hotel with all of its fabulous dining options, health club, spa, and well-appointed rooms.  It all makes your stay in Suzhou a perfect place for jet lag recovery or a place to rest up for your adventure in China.
The options at the Suzhou Marriott for dining and drinking range from a coffee shop to a bar and fresh market to farm to table dining.  Plus, there are many family, group, date night, and fun options offered.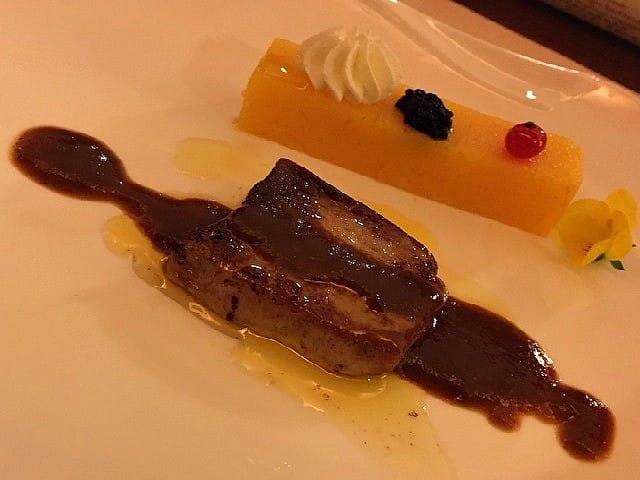 Here are your many choices  for dining at the Suzhou Marriott Hotel:
Java+
Java+ offers "to go" and eat in dining.  The "to go" options are great for a travel day to have a yummy lunch and treat with you.  Located at the end of the entrance and right next to the outside gardens, it is perfect to pick up a lunch or a sweet treat and coffee and sit outside.  It works especially well if you would like the kids to run around outside a bit…
Asia Bistro
This is where I enjoyed breakfast each day and it was amazing.  While staying in a hotel for an extended period, a wide variety of breakfast options is so nice.  I am not a buffet person, but I really enjoyed my breakfasts.  Asia Bistro offered many stations from crepes and pastries to an omelet station and traditional western breakfast to a Ramen bar and all types of traditional Chinese favorites.  There was also a wonderful selection of fresh fruits and vegetables.  They also offer a dinner buffet and an a la carte menu all day.

Pulp Bar
The Pulp Bar is a perfect place to relax after a day on the town.  It is located on the first floor, making it easy to meet guests and enjoy people watching as well.  There are live bands that preform and it is open to 1 or 2AM, depending on the day of the week.  There is a very nice wine selection, but the cocktails are amazing.
Alto Vino
Looking for some traditional Italian Cuisine in China?  The Suzhou Marriott has it with a walk-in wine cellar and open pizza oven to boot!  The space at the Alto Vino is beautifully designed and great for a quiet dinner, family gathering, or private dining.  I enjoyed a special chef's meal in the private dining room.  Each course was unique and delicious.  I highly recommend dining at Alto Vino one night when in Suzhou.  If you are looking for something lighter, the traditional pizza oven pizzas are a real treat, too.

The Lounge
The Lounge is located on the first floor, just off the lobby area.  It is open from 7:30 AM to 11PM and I was very happy, because they served afternoon tea!  The refreshments are international and the signature cocktails are not to be missed!
Man Ho
The signature restaurant at the Suzhou Marriott Serving is the Man Ho.  They serve authentic Cantonese dishes with Suzhou traditions wrapped into the meal.  The menu also has a wide variety of local flavors and seafood dishes.  What I loved is that the dress is casual and they are open for lunch and dinner, making it easy to catch a meal here.  Man Ho also offers specialty dinners, like farm-to-table meals.
In addition to the regular dining options, there is always something special happening at the Suzhou Marriott restaurants.  This can range from Hot Pot Buffet at Asian Bistro to Big Boy Burger at the Lounge to Chinese New year at Man Ho.  Whether you're staying at the Suzhou Marriott or visiting the area, I highly recommend enjoying a meal or two or even three at one of the hotel's wonderful restaurants.  I would also suggest contacting the hotel prior to your arrival to see what is happening while you are there.
Disclosure:  Part of my trip to China was paid for by Mandarin Journeys.  I was not paid for this article.  All opinions are my own.
I am a home cook that does things my way. In my kitchen, I make breakfast, pack lunches, prepare snacks, and cook dinner. During the week, we eat real food that is homemade, organic, and local. On the weekends we do explore more of our local restaurants. I bake my own bread, juice fresh oranges every other day, and make my own kombucha and other weekly favorites.