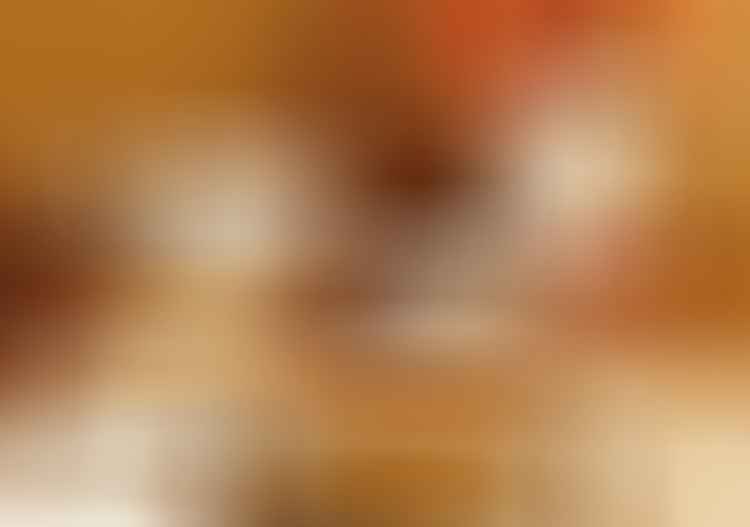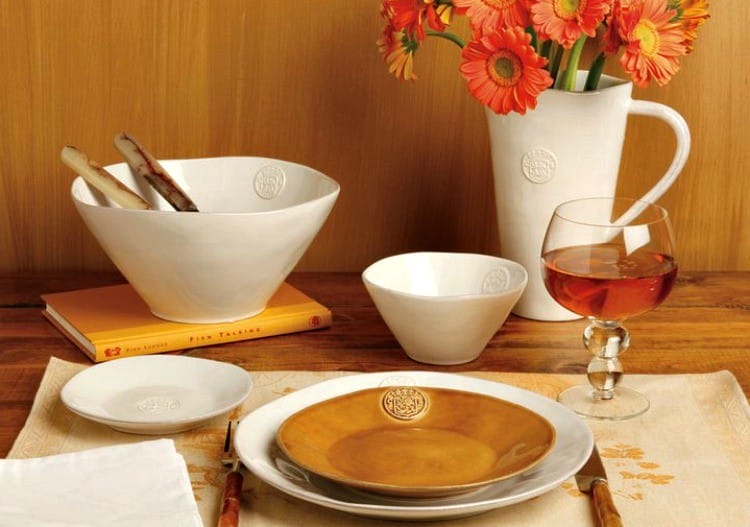 This week's Fabulous Finds are all recent discoveries and products for everyday use. I got them from friends, magazines, and a local mercantile store. They were such pleasant surprises I just had to share, of course!
Casafina Casa Stone
I love Casafina dinnerware, serveware, and bakeware. I bought the pitcher and liked it so much I went back and bought a square baker and a pasta server with bowls. Casafina has a lot of different collections, but I chose the Forum, because I love the irregular shape. Of course, it is dishwasher, microwave, oven and freezer safe and comes in multiple earthy colors. I opted for white because it goes with everything and I like to change up my everyday plates every so often.
You can buy all of the collections online at Casafina or in many stores. I actually bought mine locally at Back 40 Kitchen Mercantile. I'm really liking the chip and dip bowl in the picture, so will be adding that to my collection very soon!
BISSELL Stomp 'N Go Pet Stain Lifting Pads
I just bought these BISSELL Stomp 'N Go stain living pads last week and I'm so excited because THEY WORK! Right out of the package I had success with both old and new stains. I have 2 large dogs, one who has had a sensitive stomach since we got her. This means we occasionally have episodes of vomiting and diarrhea in the house. I've tried every product out there and the one I loved by Nature's Miracle that looked like kitty litter is no longer available.
All you do is place the pad on the stain wet side down, step on it, and leave on for 30 minutes. I tried the product both on a bile stain and soot from a fireplace and it took both stains away. The only issue is that the pads are on the small side – 4″ X 8 1/4″, so you may have to use several if you have a large stain. A big plus is the product says it's an earth friendly formula using biodegradable detergents.
I also have to give a plug for the BISSELL Pet Foundation that assists animal welfare organizations. This includes helping to reduce the number of animals in shelters and rescues through pet adoption, spay/neuter programs, microchipping, and foster care.
You can buy the Bissell Stomp 'N Go Pet Stain Lifting Pads at Amazon in a box of 20 for $19.99.
Mariamor Jewelry
I saw this necklace on Maria Bello when she started on NCIS and the search was on. I had to have it!  When I actually found it and better yet, that it wasn't like $2500, I was ecstatic. It was actually around $150.
The basis of Mariamor Designs are coins with great sayings on them. They use hand-crafted inspirational coin jewelry to "help make the world a better place". They encourage you to find the message that speaks to you and live that message out loud every day. I got one that says, "be the change", but there are tons of inspirational options. The company also donates a percentage of their proceeds to a variety of non-profits.
What's nice is you can buy a piece already made – they also have bracelets and keychains – or build your own. You pick your coin and then the chain and yes, you can mix metals. The staff couldn't have been nicer or more helpful. It only takes a few weeks. I just got mine and wear it everyday.
Tom's Platform Espadrilles
I'll be honest. I've never had a pair of Tom's shoes, but I do have a pair of their Beachmaster polarized sunglasses and love them. I tried on their famous flat espadrilles many years ago, but they just weren't for me. Of course, I love the company's policy that for every pair you buy, Tom's will donate a pair to a child in need.
But the other day I got an email about a pair of shoes back in stock. They looked really cute for summer so I clicked on. Once there, I decided to peruse all the shoes. That's when I saw the platforms and thought I just might have to try Tom's again. I have not taken them off around the house since I got them 2 days ago…
These are the most comfortable shoes I've worn. I'm really not kidding. They also fit like they were made for my feet. I got them in Bloom Suede which is a coral color, but just ordered them in Toffee. I can't wait until it's warm enough to wear them outside!
COOKBOOK OF THE WEEK
Chloe's Vegan Italian Kitchen Cookbook
I got this cookbook at a fundraiser where Chloe Coscarelli catered the event. Usually when you get vegan food, most people go "ugh"…it's like banquet chicken. But from the passed appetizers to the main course to the desserts, the food was wonderful. Around the room, all I saw were empty plates!
I've made tons of the recipes and have enjoyed them all. Some personal favorites include the Baked Italian Onion Rings, Artichoke Hashbrowns, Chloe's Rawsagna, You-Won't-Be-Single-For-Long Pasta Carbonara with Shitake Bacon, Wild Mushroom Farro with Lemon, Mint, and Artichokes, and Lemon Thyme Cupcakes. I made the cupcakes festive for a Holiday cookie exchange and they were a huge hit. Chloe was after all a Food Network Cupcake Wars winner.
She even has restaurants, by Chloe, scattered throughout out the city and even a couple in Boston. It's an all vegan fast food/casual dining establishment that I can't wait to try. It gets rave reviews even from carnivores. But if you don't live in these areas, be sure to try Chloe's Vegan Italian cookbook or one of her many others.
What Fabulous Find did you discover this week?

Sherry is one of the TriWivesClub and LifeDoneWell co-founders and contributes to multiple blogs. She is a former co-owner of the California Apparel News and had a career in the healthcare industry. Her passions include traveling, real food, the environment, and animal rescue/welfare. She lives a healthy lifestyle and has been a vegetarian since 1987. She and her husband are parents to two rescue pups and reside in Connecticut.