The best Fall cookbooks are ones that help you create delicious, cozy meals that you can share with your loved ones. These five fall cookbooks have been our favorites this season!
Fall is the perfect time for cooking up warm, hearty dinners. These five cookbooks are some of our favorites to help you get into that fall mood and create delicious dishes your family will love!
Whether you are looking for something traditional, vegan, or gluten-free there is a fall recipe book for you! Here are some new releases that will have all the flavors of Fall on your table without any of the work.
I love how these cookbooks can help you work with what's fresh this time of year while incorporating some classic comfort foods that will remind everyone why it feels so good around the Thanksgiving dinner table when everything just tastes better than expected.
These Fall cookbooks are packed full of delicious recipes to help keep you warm during the cold season that can be enjoyed by everyone from beginners who are looking to get started in the kitchen all the way up to experienced chefs who crave variety.
These five fall cookbooks have helped me create some delicious recipes that both taste amazing and fill our souls with warmth.
Food 52 – Mighty

Salads
I love Food 52 and use it so much. The recipes are developed by people who love food as much as we do and the company is so deep in talent. It is a go-to for me all the time. I was super excited to see the cookbook come out to use and be able to grow ingredients from my farm to fit into the pages of this book to our plates.
You may think of salads as a summertime meal but they are delicious year around and offer a way to incorporate what is fresh. Salads and salad platters are also an easy way to make everyone happy and turn a side dish into a full meal. The Mighty Salad is filled with salads that are so hearty and check all the boxes for flavors and textures.
One of my favorites is the Spring Vegetable Panzanella Salad. This one is very easy to substitute garden-fresh veggies and use year around. Another favorite that I have also used as a side dish with guests is the Lemony Greek Pasta Salad. When I use as a salad I follow the recipe to the tee but when I use as a side salad I do use the cucumbers a little smaller.
Cookbooks are my favorite! Check out some of my other favorites.
Nadiya Bakes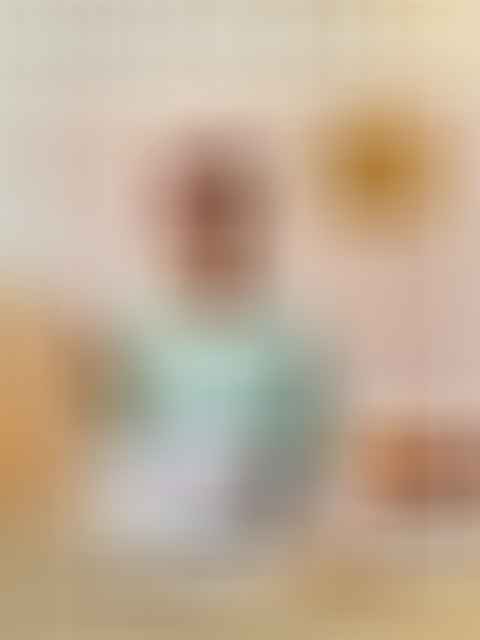 I have been waiting for this cookbook to hit the states for a long time, because truth be told, I was too lazy to do conversions with her original cookbook. If you do not know Nadiya Hussain she is a super talented winner of The Great British Baking Show and she has BBC shows on Netflix, which is where I became a true fan.
Nadiya is real, realistic in cooking and baking and such a delight to watch. Her recipes are the same and made for the everyday, new cook.
There are so many recipes that I would make daily and a few we use here on the farm for our guests. The Ginger and Almond Florentines are like three treats in one. I love the texture, the ginger adds depth and the dip of chocolate makes for the perfect finish. My other favorite is the Cinnamon and Cocoa Swirl Loaf. The dough is simple to make and takes no time at all. But more than anything it always comes out looking like a million bucks and tasting like a billion. A stick of butter and we all sit around and eat this straight out of the oven.
Cook, Eat, Repeat
I did not buy this book for the recipes, but because of the stories. I have always enjoyed Nigella Lawson and I picked this cookbook up to listen, learn and understand where she was coming from. From the minute I opened the book I was in love. The table of contents has some of my favorite words, anchovy, pleasures, loving and comforts. All words that are so important when really working with food.
If there is one recipe in the book everyone must try it is the Anchovy Elixir.
The other section of the book I just love and frequent as a resource is the Make-Ahead, Store and Freeze Notes. These pages are filled with tips and tricks that help me each week make decisions that make mine a bit simpler.
And if you want to talk love language you have to try Short Rib Stew for Two and did a mention there is a whole chapter on rhubarb?
Ripe Figs
This book came across my desk as I was canceling my Mediterranean Cruise and harvesting my figs. I just had to buy it.
Yasmin Khan has another cookbook out there called Zaitoun which I have been meaning to add to my collection for a long time, but now it is a must-have as well. Ripe Figs is filled with recipes and stories from one of my favorite regions in the world.
Before traveling, retelling stories and sharing recipes from her adventures Yasmin was a human rights campaigner and her first two cookbooks are from regions filled with turmoil and one of the reasons I have had her book Zaitoun on my must-read list. But with figs being part of my orchard I had to grab this book first.
There is so much that this books shares and so many areas it covers it is hard to pick a couple of my favorite parts to share but I would say that the Halloumi Saganaki is my favorite. The Halloumi is gently coated in cornmeal but it is what it is served with that completes the dish. Let me just tell you some of the ingredients, honey, pomegranate seeds and figs! I mean come on! This dish is a frequent one in my kitchen and always a must-have with my guests.
And with fall here and the chard in full force in the garden and peas just harvested the Black-eyes Peas with Chard will be served again and again this fall.
Naturally, Delicious Dinners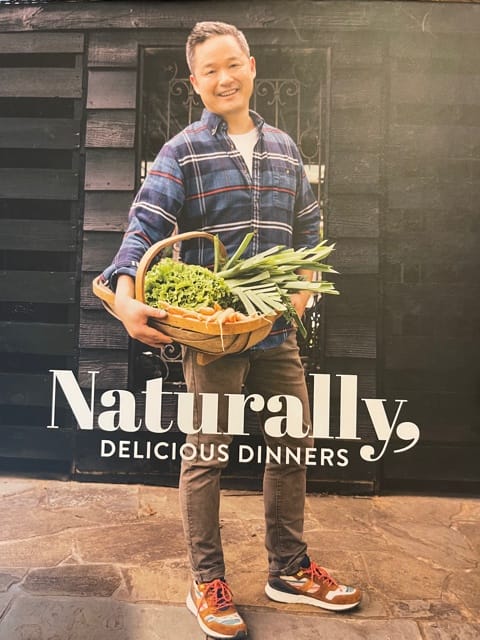 I have been a Danny Seo follower for years and a subscriber to his magazine since the beginning. As you all know I am not a vegetarian but we eat veggie-forward here at the farm. It is not Danny's vegetarian approach that I like – it is that his overall views match mine. What I love most is that he takes it a step further and assures that it is all about green living too.
What I love most about the recipes in Naturally, Delicious Dinners is that Danny uses all real and simple ingredients.
The cookbook breaks down the content in all of my favorite categories starting with bread! Then moves on later to Just Pasta!
In fact the Soba Noodles with Roasted Grapes, Kale,and Sweet Potato sounds fancy and a lot of work – but it is not! There are just a few steps to this delicious hearty meal.
And let's talk about the Bread & More Bread chapter – buy the book just for this chapter. The chapter is filled with recipe after recipe that I continue to make here on the farm that has amazing taste and texture and we easy.
The cookbook is designed for any level cook or a new cook. Buy one for yourself and for gifts!
I cannot pick just one favorite book this month so I'll leave it up to you which one sounds best for you or your loved ones' tastes. Happy reading!
I am a home cook that does things my way. In my kitchen, I make breakfast, pack lunches, prepare snacks, and cook dinner. During the week, we eat real food that is homemade, organic, and local. On the weekends we do explore more of our local restaurants. I bake my own bread, juice fresh oranges every other day, and make my own kombucha and other weekly favorites.