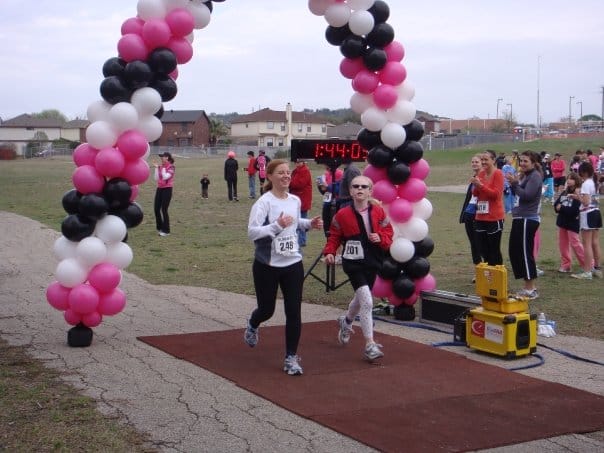 We all know how all time-consuming training is in season, but have you ever actually looked at your triathlete's training schedule? I did and much to my surprise AND happiness, I found a few great words: off day, activity of choice, just do something active, and easy workout. Yes, those are actual terms.
Well, sorry trihubby, you asked me to look up your swim workout and I just peeked at what you had coming up. So, now I know your schedule and have planned a day of fun with your family. Hey, we are still keeping with the "just do something active", it's just not the type of "active" you're used to. So, live with it….
Let's first define these terms:
Off Day: Trihubby – I'll just do a 5 mile run or short bike ride. Triwife – It's family hike day.
Activity of choice: Trihubby – There's a marathon tomorrow. I can still sign up today. Triwife – It's family hike day.
Just do something active: Trihubby – Fartlek day. Triwife – It's family hike day.
Easy workout: Trihubby – I'll be home by 10. I just want to do a quick run after a 2 mile swim. Triwife – It's family hike day.
You have to love a triathlete and their way of thinking. When it's time for you to take over the training day from your triathlete, you have the opportunity to do something fun and active for the ENTIRE family or if it's just the two of you, date day. TAKE ADVANTAGE!!
8 OFF DAY FAMILY FUN ACTIVITIES DURING TRAINING SEASON that will even please your triathlete; at least it did ours…
Parkour Gym

in Austin is a new favorite for us. It is an amazing workout! We can spend hours and hours there and there are also great team work activities to do. Check out your own home town for something similar.

Yoga

– All it took was one class and we all are hooked. The best was my daughter who chose the most difficult class, but then she's young AND a dancer. The boys were sore the next day, so they knew it was something that was effective and they probably needed. Now we're going to look for yoga classes even on vacation.
Try

something local

. We do this a lot when we travel to challenge ourselves. This has included, iFly, surfing, sea kayaking, boarding, and water skiing. Find something that will challenge all of you or that is just plain fun.

Volunteer.

We chose a community garden and oh, how the thighs burned. You will use muscles you didn't even know you had and will do good! But, pick any organization that may have meaning for the family or sounds of interest and go volunteer. You'll all feel good in body and spirit afterwards and maybe it will become a regular activity.
A family that

races together

stays together. We always pick a few fun 5Ks to do together during the year. Of course, this depends on where you live and/or the time of year.

Paddle Boarding

– This can be done anywhere there is water and what a great workout! We use it for core and aerobic workouts. But, again, weather dependent.

Wii

– Yes, it is a great workout! We all love a great Wii dance off and the sweat flies. This is the perfect family activity when the weather is not cooperating or you're having a hard winter.
Yes, we really do have a

Family Hike Day

! Pick different hikes to challenge you in different ways. We have hilly hikes, hikes over creeks that require balance, and just nice relaxing hikes we do. What could be better – enjoying a glorious day in the outdoors with your loved ones. My idea of bliss. You can also take a picnic and really make a day of it.
So, there you have what we do on our family training days. Be sure to take advantage of any time you can squeeze out for togetherness in everyone's busy schedules. Grab it with gusto. Remember, these are the times that matter…..
DANA
WHAT ARE YOUR FAVORITE FAMILY/DATE FUN TRAINING DAYS?

Sherry is one of the TriWivesClub and LifeDoneWell co-founders and contributes to multiple blogs. She is a former co-owner of the California Apparel News and had a career in the healthcare industry. Her passions include traveling, real food, the environment, and animal rescue/welfare. She lives a healthy lifestyle and has been a vegetarian since 1987. She and her husband are parents to two rescue pups and reside in Connecticut.