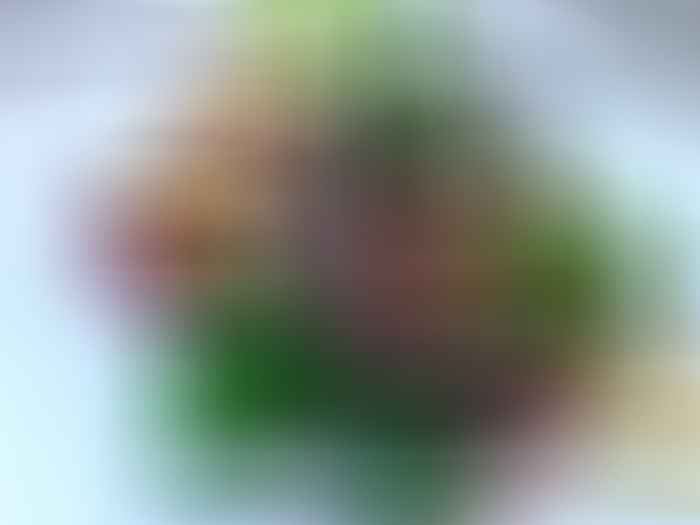 Queenstown is a scenic wonderland filled with a variety of outdoor activities to please everyone. Whether you are headed to upcoming Ironman races in New Zealand or just lucky enough to be going for a vacation, you'll also need some great ideas for places to eat in Queenstown.
We were just in New Zealand for my once-in-a-lifetime vacation and spent a few days based in Queenstown. And since we had to eat, I researched restaurants before we got there. Then, as I always do and recommend you do, too, I asked locals where THEY eat before finalizing my choices.
Pretty much all of the restaurants promote fresh food with locally sourced ingredients, especially seafood and lamb. And it shows…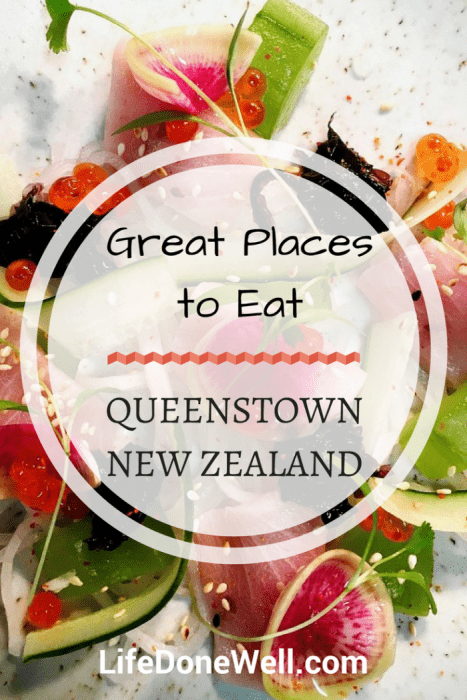 I'm first going to give you the restaurants we actually ate at so can recommend from personal experience and then list those that we heard from friends and locals were worth a visit. As always, I recommend making reservations at any restaurants you really want to try.
Recommended From Personal Experience
Rata
This was probably my favorite Queenstown restaurant. Everything about it was very special, including the vegetarian menu and the open, modern decor. It is tucked away in a quiet corner of town with impeccable service and eclectic food. If you like cheese, do not miss the cheese cart or the honey and goat cheese profiteroles.
Ivy & Lola's
This lovely restaurant is located on Steamer Wharf on Beach Street so you can surmise it sits on the water and offers patio dining. They even offer blankets and heaters if the weather turns chilly. It is open for breakfast, lunch, and dinner so can meet all of your needs, including an active bar scene. Seafood is the house specialty along with the 3-hour slow roast beef which my husband indulged in (see the image at top)!
Madame Woo
Our resort did not have a restaurant, but offered to pick up food from local restaurants and set it up for you in the room. When the staff kept steering us to Madame Woo, I finally got the hint. Besides, it's from the same chef, Josh Emett, as Rata, so I assumed it's the same quality. The Asian-inspired menu blends traditional staples with contemporary flavors for a delightful meal. They are famous for their Hawker rolls, so make sure to order.
VKnow
I don't think I ever would have found VKnow. It's situated in a residential neighborhood in a very small shopping area. It was recommended to us by the hotel as where they go and you could tell it was all locals dining. It's super casual and offers menus that change regularly with the availability of fresh produce. They do have amazing looking pizzas if you're looking to carb load.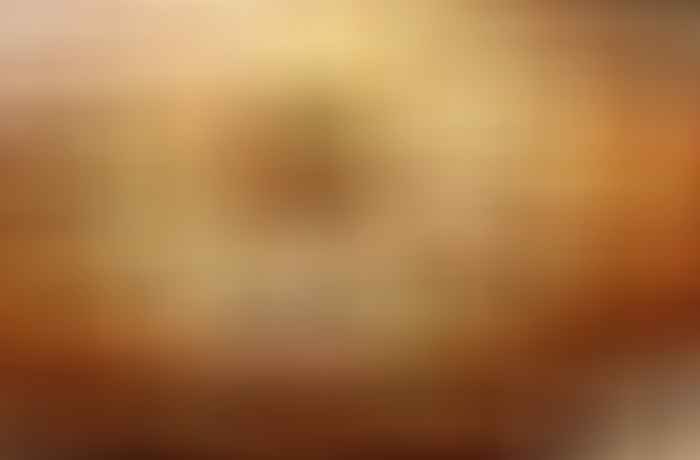 Mt. Difficulty
If you get a chance to do some wine tours, don't miss the Otago region, the world's southernmost wine growing region. We visited Mt. Difficulty on a tour. They also have a restaurant with a lovely outdoor patio overlooking the vineyards. Both the wines and the meal received thumbs up.
Recommended From Others
Bespoke Kitchen
Bespoke is a bit away from the sometimes hectic downtown area and offers a lovely selection of baked goods including gluten-free as well as nice salads. There's plenty of outdoor eating space and efficient service, although it does get busy mid day.
The Bunker
This is another tucked away restaurant to go to if you want to make it a bit more special. The dim lighting, cozy atmosphere, and wood decor add to the feeling. If it's a bit chilly outside, you'll appreciate the roaring fireplace and there's a bar upstairs if you just want a drink. The Bunker specializes in game meats and local seafood with a French-inspired touch.
Boswana Butchery
Okay, I'm sure you can surmise from the name that this restaurant caters heavily to the meat crowd! However, it also features many seafood options AND vegetarian dishes. It's housed in a charming cottage-style environment across from Lake Wakatipu. There is a lovely lounge upstairs and an enormous wine cellar. Just an FYI, it is on the more expensive side.
Taco Medic
Taco Medic has a food truck where you can get a quick, budget-friendly bite to eat and also a dine-in restaurant, Craft Taqueria. All of the tacos are gluten-free and made with fresh, daily-pressed corn masa tortillas from Mexico. Some of the favorites are Fisherman, Runnyman Breakfast, and Stockman tacos.
Eichardt's Bar
This restaurant and bar is housed in one of Queenstown's iconic hotels. While Eichardt's specializes in tapas, it's also know for its seafood chowder. It's also a great option for enjoying a cocktail overlooking Lake Wakatipu at sunset!
Fergberger
People seem obsessed with Ferg's. There are lines no matter the time of day, although they do move quickly. I think this qualifies it for a tourist attraction in its own right. It is open pretty much all day as it only closes for like 2 hours in the middle of the night to clean. As I'm not one to stand in line for food, we never made it there. We had the chance to have it brought to our hotel room, but when it comes down to it, it's a burger and fries, no matter how many people claim it's the best burger they've ever had! Of note, don't expect to pay McDonald's prices. These burgers can cost around $12, but they are huge.
Aimsfield Winery
This is another winery that offers a dining experience. They offer both an a la carte menu and a "trust the chef" option. You have to love that…It's situated in an idyllic setting overlooking Lake Hayes.
There are so many more options for Queenstown restaurants you're guaranteed never to go hungry!
Do you have a favorite restaurant in Queenstown?

Sherry is one of the TriWivesClub and LifeDoneWell co-founders and contributes to multiple blogs. She is a former co-owner of the California Apparel News and had a career in the healthcare industry. Her passions include traveling, real food, the environment, and animal rescue/welfare. She lives a healthy lifestyle and has been a vegetarian since 1987. She and her husband are parents to two rescue pups and reside in Connecticut.