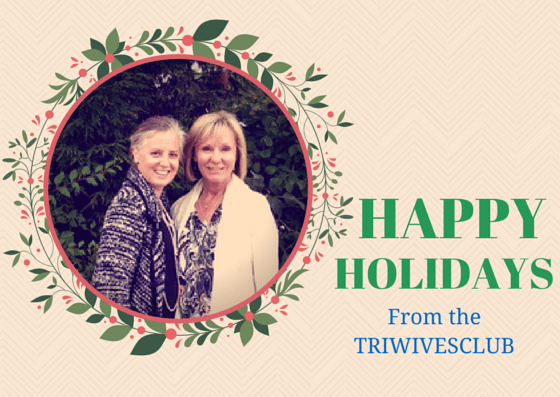 TO ALL OUR READERS
The TriWivesClub would just like to wish everyone the very best at this time of the year.  We would like to thank you so much for taking time out of your busy day to give us a read and share our stories with others.  We hope you enjoy the holidays with friends, family, and loved ones and we wish you much happiness, good health, and good fortune in the coming year.  For all you triathletes – May all your dreams come true in the 2015 race season.  We will be cheering you on in spirit (and sometimes in person, too).  For all you trisupporters – Know you always have someplace to go for information, support, and conversation.  If you are traveling in the coming weeks – safe travels.
May the holiday season fill your home with joy, your heart with love and compassion, and your life with laughter.
DANA & SHERRY

Sherry is one of the TriWivesClub and LifeDoneWell co-founders and contributes to multiple blogs. She is a former co-owner of the California Apparel News and had a career in the healthcare industry. Her passions include traveling, real food, the environment, and animal rescue/welfare. She lives a healthy lifestyle and has been a vegetarian since 1987. She and her husband are parents to two rescue pups and reside in Connecticut.