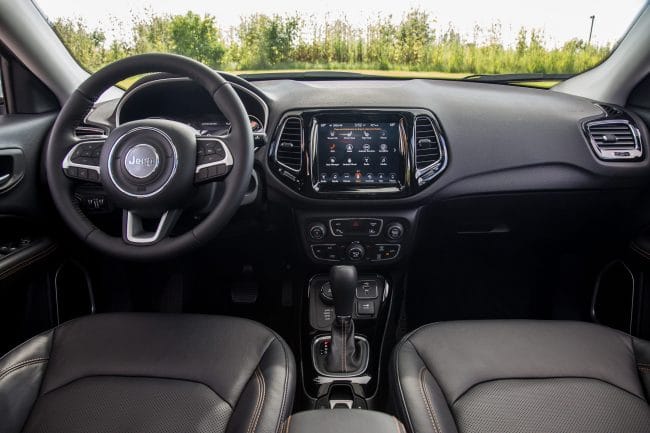 Sponsored Post
In the next few weeks, I have to get a new car. Mine is just getting too old and I don't want to have to worry about reliability, especially with winter coming. Besides, I need one to transport my two big boys who just love going for a ride.
But, if there is one thing I do not like to do, it's go car shopping. So, when I was asked to write a Sponsored Post about car buying, I certainly saw the irony.
Now, don't get me wrong. I am a car person. Put me behind the wheel of a car, jeep, or truck, and I am quite happy. I just don't like the act of going to car dealerships, talking to people, listening to a sales pitch, and then watching how magically the price changes. Honestly, I feel yucky car shopping and I turn into a "not very nice person" at the dealership.
Over the years, I have learned to take all that yuckiness away thanks to the internet. Yes, there are times I have to go to a dealership, like to check out certain features on a car, sit in it to determine visibility, and see if it is comfortable. There is nothing else beyond that to require me to physically go into a dealership. Well, maybe the fancy coffee machine that makes that really good whipped hot chocolate that's "free".
So, here is how I buy a car these days.
I begin the process by finding a trusted on-line source to search for and investigate cars. I like cars.com for many reasons. They make it easy with a website that's user-friendly to navigate. If you are just starting to look at cars, you can scroll down and view all makes in a particular style, like SUVs and see everything. Or, if you know your exact model and just want information on it, you can go directly there.
When it comes to buying a car, I have priorities and cars.com has listened to buyers and has everything you need. The most important priority to me is safety and that is where I look first. In fact, for all you parents out there, you will love how diligent cars.com is when it comes to doing car seat checks. But, no matter what you want, they break it all down for car buyers.
The voices on cars.com is the another thing I love. You get reviews about the cars from a variety of people, professionals and owners alike.
So, how do I finally decide which car is right for me?
Well, after I do my research on the website, I send the same e-mail to all of the dealers located within two hours of me. To do this, I simple click the Find a Dealer tab on cars.com. Then, I send the e-mail to all of the sales managers by clicking the dealerships and then, e-mail dealer. I cut and paste my lovely note, hit send, and wait for a reply. My note simply says…
Dear Sales Manager: I am looking for a (fill in the year, model, and details here) in (fill in exterior color) with a (fill in color) interior. Can you please send me your best price and delivery date?
I then compare the replies and buy from the best offer. Of course, I get on the phone with them first and negotiate a little more. I have had deliveries at the airports when we move places, at our home, and at the dealership.
Truth is, you are the customer, but you are also in charge of knowing everything. Do your research and then go get it done!
I am a home cook that does things my way. In my kitchen, I make breakfast, pack lunches, prepare snacks, and cook dinner. During the week, we eat real food that is homemade, organic, and local. On the weekends we do explore more of our local restaurants. I bake my own bread, juice fresh oranges every other day, and make my own kombucha and other weekly favorites.