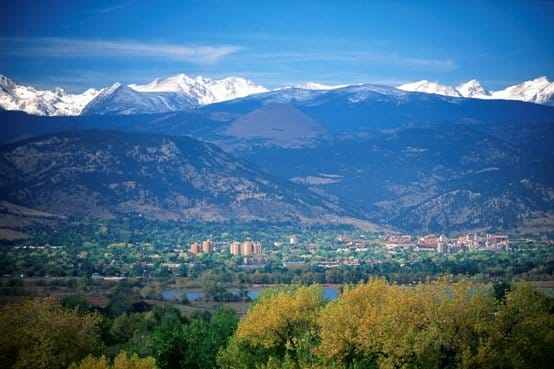 Updated 2018 
Ironman 70.3 Boulder takes place completely at the Boulder Reservoir including Ironman Village. It's about 15 minutes from downtown Boulder. With the shuttles back and forth, you should be able to come and go. We will actually be there this year so will do updates if needed. So looking forward to checking out Boulder!
Ironman 70.3 Boulder Spectator Tips
At registration, each athlete will be given one vehicle pass sticker to enter Boulder Reservoir. Only vehicles with a sticker on their windshield will be allowed to enter from 4 AM to 7 AM. You will not be allowed in after 7 AM. At 2 PM, vehicles with stickers can re-enter the Reservoir, if needed, for bike pick-up.
Shuttles will be provided for all spectators entering the Reservoir. Shuttles will begin from Boulder High School to the Boulder Reservoir at 6 AM and run continuously until 6 PM.
Dogs are not allowed at the reservoir.
There is one transition area at the Fire Training Center.
SWIM – The one loop swim starts at 7:05 with the pro men and then the age group waves go from 7:20 until 8:08. It is a rolling start which means athletes self-seed into the swim based on their completion time.
BIKE – It's a one loop ride and is known for being fast. They have changed the course this year so be sure to check it out as an athlete.
RUN – The two loop run course is very fast. The 13.1 Mile route will run along the Boulder Reservoir, up 51st Street to Monarch, back down 63rd Street and along the Dam Road.  Since the run takes place around the reservoir you should have plenty of opportunities to see your triathlete.
The awards ceremony and roll down is at 4:00pm at the Reservoir.
You can buy VIP packages through Ironman that go for either $155 or $310 with kids' priced at $93. These packages give you special viewing and food, plus placing the medal on your triathlete for the higher price. Just saying they have really raised the prices from last year.
Check the Ironman 70.3 Boulder FB page for updates.
The Boulder Friends and Family 5K Fun Run will take place on Friday at 6:30 pm at the Reservoir. You can register on site.
Helpful hints on Ironman 70.3 Boulder: One of our readers who lives in town, Heidi, wanted to share some helpful hints on the race from her husband, Tim, who has competed. We just love to share inside information…..And, if you haven't read our Food & Fun posts, now is your chance.
My hubby wanted to pass along a few potentially helpful tidbits to incoming triathletes for Ironman 70.3 Boulder.
Mirrored goggles would be very helpful.
The first 6+ miles of the bike is a false flat; it's really up hill.
Because of the altitude, don't burn too many matches on the short, steep climbs.
Keep hydrating…your sweat is evaporating faster.
For those that are interested, Newton Running is headquartered in Boulder at 13th and Walnut, and is GREAT to visit if you wear their shoes.
Retul Bike Fit and Training Peaks – we love their Athlete's Guide to Boulder – are also headquartered in Boulder, as well.
DO YOU HAVE ANY HELPFUL HINTS TO ADD ABOUT IRONMAN 70.3 BOULDER?

Sherry is one of the TriWivesClub and LifeDoneWell co-founders and contributes to multiple blogs. She is a former co-owner of the California Apparel News and had a career in the healthcare industry. Her passions include traveling, real food, the environment, and animal rescue/welfare. She lives a healthy lifestyle and has been a vegetarian since 1987. She and her husband are parents to two rescue pups and reside in Connecticut.