Ironman Mont Tremblant is one of our favorite race sites. Granted, my family has been going there for over 35 years and we have watched the mountain and village grow over this time. We used to have to drive a long way to eat, but now the choices are endless and there are great places to eat. First, let me explain the areas as I define them: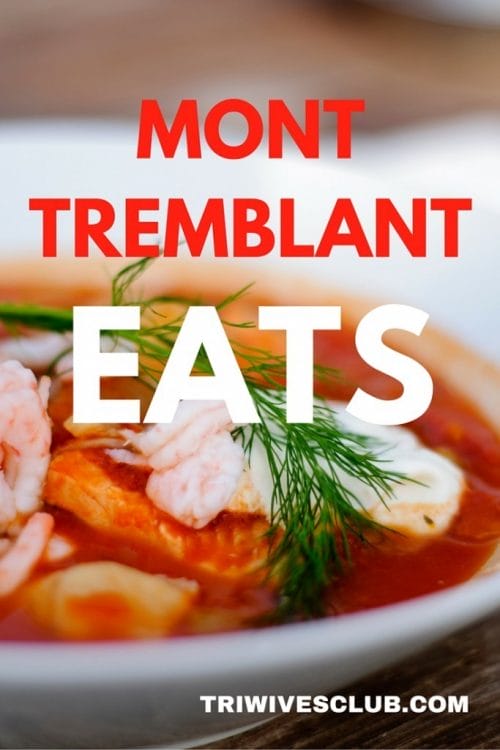 I highly recommend that if you are watching your budget, to make sure your accommodations have a small or full kitchen and stopping in Mont Tremblant on your way in for your basics. To read more, check out our Ironman Mont Tremblant posts from last year's race.
So, now where to eat. Let's go by area:
THE MOUNTAIN/VILLAGE
Eating on the Mountain is easy and the spirit of the race is everywhere. There are plenty of options for everyone, but be warned, eating on the mountain does come with an added tax.
OLD VILLAGE
MONT TREMBLANT
So, we hope you enjoy our recommendations and have a great stay in one of our favorite vacation spots out there!
DO YOU HAVE A FAVORITE PLACE TO EAT IN MONT TREMBLANT?

Sherry is one of the TriWivesClub and LifeDoneWell co-founders and contributes to multiple blogs. She is a former co-owner of the California Apparel News and had a career in the healthcare industry. Her passions include traveling, real food, the environment, and animal rescue/welfare. She lives a healthy lifestyle and has been a vegetarian since 1987. She and her husband are parents to two rescue pups and reside in Connecticut.