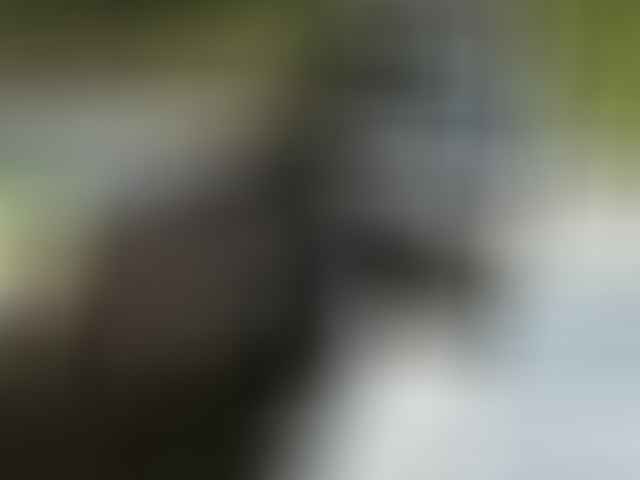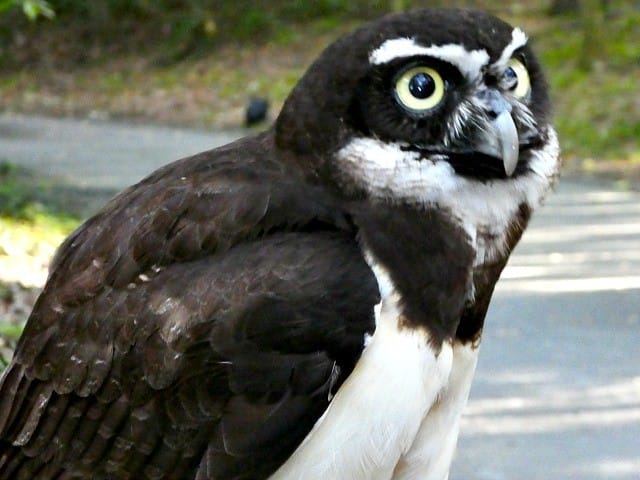 Disclosure: I was given this product in return for my review. However, all opinions expressed are my own.
I've had a Panasonic Lumix DMC-ZS40 for several years now and love it. Not only is it easy to use and takes amazing pictures, but it has tons of great features like integrated wi-fi connectivity, so I can immediately download my pics to my phone. This feature means I can use the camera a lot, because I have so much more control over my pictures than with my phone and can easily post a picture to social media if I need to. It's so easy to set up and you just need to download the Panasonic Image App.
And then there are these expressive art settings that really make your pictures look cool…
Being the wife of a triathlete and writing travel and lifestyle articles for several blogs, I have to take a lot of pictures, both actions and stills. So, I need a camera that's lightweight, easy to use, takes great actions shots with ample burst speeds, has a lot of zoom, gives me easy social media capability, and allows me flexibility in terms of shooting modes. That's a lot of boxes to check off.

Panasonic Lumix DMC-ZS60 Camera
Well, I'm here to tell you there is just such a camera; the new Panasonic Lumix DMC-ZS60. While there certainly are cameras that take better pictures, I have to weigh what's most important to me in a camera and choose the one that best fits my needs. Just look at all these amazing features in this camera:
30x ultra zoom Leica lens
18 megapixel
Built in WiFi connectivity
4K video capture
3″ touchscreen LCD
Ability to shoot in RAW and JPEG modes
Mounted control ring
Image stabilization to help reduce the blur of shaky hands
Leveling technique
Great flexibility in terms of scene/shooting modes
Favorite New Features
While all of the above features are amazing, I have a few new favorites…
4K Video
If you're like me, you had never heard of 4K photo or video, so I just want to fill you in. With this feature, you simply turn on the 4K, which makes the picture nice and sharp, take the picture as normal, but the camera gives you 30 images to choose from. Then, you swipe the images from left to right and when you find that perfect image, save it and get a 4K resolution still image. You can use the 4K post-focus feature to adjust where the photo is focused after the fact. You also have the ability to pan, zoom, and crop your HD video all in-camera and to capture a still photo from your video.
Zoom
This is serious zoom we're talking about here that you just can't get with your smartphone. Look at just one example I captured of my pets playing in the backyard. I couldn't believe how crisp the photo of Abby was!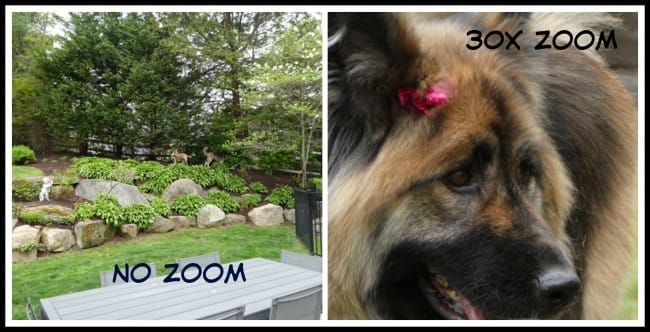 Mounted Control Ring
With the ring that's mounted around the lens, you have control over aperture, shutter speed, zoom, and focus. Just think of how many photos you take that are too dark and you only hope you can go back later and edit for exposure. Well, with this ring, you can change the exposure before you snap the picture.
Touch Screen
My only real complaint with the ZS40 was that it didn't have a touch screen like my phone. I would forget and keep trying to touch it like my camera to no avail! Well, I have nothing to complain about anymore. I can do menu navigation, zoom in and out with a pinch, and drag my finger across the images in 4K mode and not touch a button.
Conclusion
There are only two negatives I could come up with for this camera:
They took away the GPS capability, which allows you to capture your geographic location while shooting your photos, so you can transfer this data to your computer and tag your locations on a map.
I sometimes have trouble navigating the menu, the displays, and getting in and out of functions. While it may be intuitive to a lot of people, I have to practice a bit to get it right.
Now, no camera is perfect and satisfaction is based on individual wants and needs, but I have to say this new Panasonic Lumix DMC-ZS60 is pretty close for me. It's compact, takes great 4K videos, has serious zoom and wi-fi connectivity, and is affordable at under $450; all attributes that make for a great point and shoot camera and one worth considering to take along on your next great adventure or snapping a photo of Jane Goodall!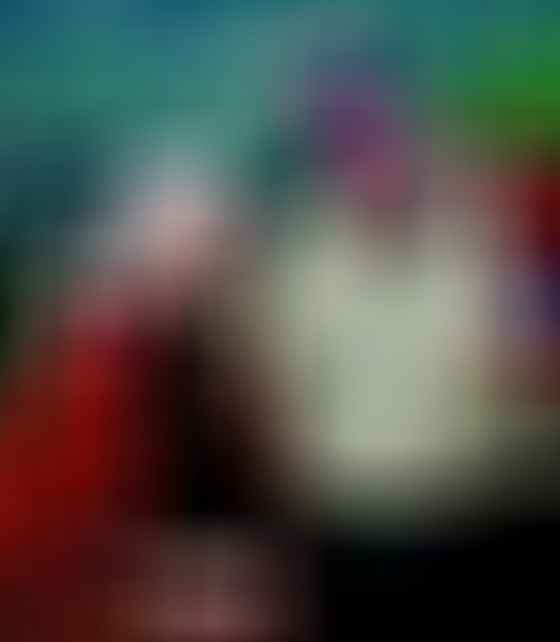 Sherry is one of the TriWivesClub and LifeDoneWell co-founders and contributes to multiple blogs. She is a former co-owner of the California Apparel News and had a career in the healthcare industry. Her passions include traveling, real food, the environment, and animal rescue/welfare. She lives a healthy lifestyle and has been a vegetarian since 1987. She and her husband are parents to two rescue pups and reside in Connecticut.