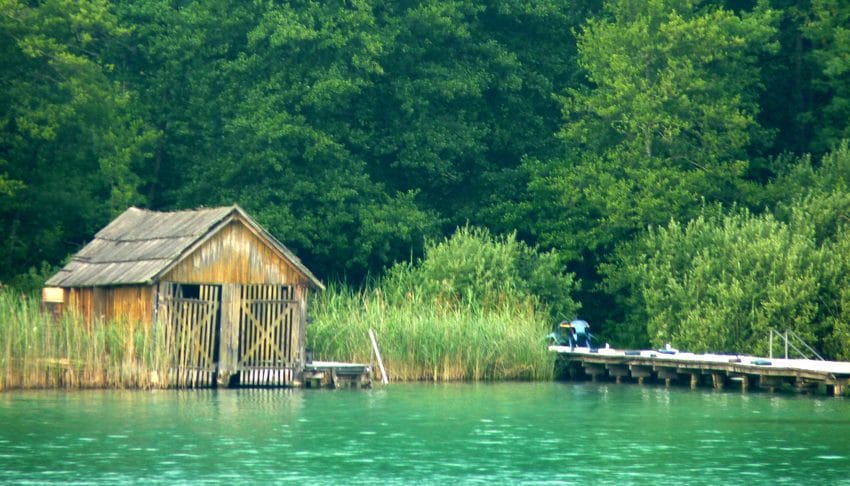 We know that living with a triathlete, travel can become a bit sticky. They are always worried about the giant questions, "Where am I going to train? Is there a pool that I can swim in-like a real pool? Can I bring my bike?" Why not make it easy on everyone and plan that trip around a race! We do and it keeps everyone happy.
Triathlons are held all over the world by many different organizations and can be wonderful vacation options. Since we've been to a few international triathlons – Austria, Frankfurt, Mont Tremblant, Penticton, the UK, Nice, and Mallorca – we thought we'd share some of our tips to keep in mind when planning that trip and before registering for the race.
TIME
How much time can the family dedicate to the trip?
A 6-7 hour time zone change will require an athlete 3-4 days to adjust their system to be ready to race and to make sure your luggage and more importantly, that the BIKE arrives. A 7-13 hour time zone change will take more like 5-6 days. The athlete needs not only to adjust to the time zone, but also their system must adjust to the nutrition intake, especially for a full-distance Ironman race. Plus, you have to consider any temperature changes from what they're used to in training.
For example, Hawaii (not international per se, but serves for illustrative purposes) has both a huge time difference for us, plus the conditions are totally different from what my husband trains in – we're seasonal and hilly – Hawaii is hot, windy, and often flat. We have also had ANY race in Australia on our list, but we need so much time to travel and adjust, we just haven't been able to manage. Plus, it's not like you go there every day, so you want to take advantage and do a little sight-seeing while you're at it. So, now we're talking needing 3 weeks vacation to do the trip justice – hard to swing when you have a full-time job that demands you be there…
ARRIVAL AND DEPARTURE DATES
We recommend arriving the number of days before the race you determine are needed to adjust to the time zone and area and then plan vacation time to enjoy exploring the area as a family after the race. We can only assume your athlete is like ours and the days before a race are a bit different from any other days of the year. It is better, we find, to get the race out of their system, so they can then enjoy traveling with the family. Yes, they may be sore for a day or two, but we've seen them surf and take short hikes the day after a race, whereas the days before, it's imperative that they be "off" their feet, except for a bit of training, socializing, and race-related activities.
LOCATION, LOCATION, LOCATION (AS WE ALWAYS SAY)
If you're going to the trouble of traveling internationally, you want it to be someplace that your family really wants to visit. First choice would be to pick the location and then look for a race nearby. If that doesn't work out, then pick a race that has easy accessibility to an area of the country or another country you do want to visit. Europe is pretty easy to navigate whether driving or flying, so your choices are wide open. We are assuming you will want to vacation a bit after the race and not go straight home…
For example, Ironman Austria is so ideal. We traveled to Vienna after the race, but you also have Germany and Italy close by. However, when we go again, I'm seriously thinking of visiting Slovenia, which is really close and someplace I certainly have never been to and never thought of going…
RACE SITE AND HOTEL
Make sure you research the race site and hotel ahead of time. There should be plenty for you to do solo, while they rest up the day or two before the race. If traveling with the kids, it is always good to make sure it is accessible with strollers and little ones in tow. Check into how far away the race site is from the hotel and if far away, how you will get to the site race morning.
Talk to your travel agent directly about room type and actual size of the room. A large room or suite in some countries can be very small. Mix that with all the triathlon gear, bike, you, your triathlete, and possibly children and it may not be a good fit. This is a time when spending a little more money really does go a long way!
BIKE TRANSPORT
Taking a bike with you no matter where you travel can be a major pain. Add going through customs, rental cars that may not fit the bike, and language issues and the pain has grown exponentially! When my husband did Ironman Austria, he shipped the bike door-to-door with Schenker, which is a partner with Ironman. The bike was delivered to a bike shop down the street from our hotel and they put it together and then did the reverse when the race was over. Just one less thing for us to worry about…
Tribike Transport has now added many international races to their schedule for 2015, such as Ironman Nice, Switzerland, Cozumel, and Frankfurt, so be sure to check if this option is available to you. It is expensive – looks like starting around $650 – but if cost is not an issue, think of the convenience. There's always FedEx, too. Remember, a BIG consideration, especially if you have a large, hard, bike case, is how to get the case from the airport to your hotel. This has to be planned ahead.
FOOD/NUTRITION
Never count on what your athlete needs being available where you are going. We have even had trouble finding some things we needed at U.S. and Canada races. We pack what we can or have it shipped to our destination. Our triathletes use a lot of "real food" when training and racing, so we also contact our destination hotel or travel group that we are working with beforehand, to assure they will have or have access to items they need like fresh fruit, nut butters, milk, and other items.
CONSIDER BOOKING WITH A GROUP
When traveling to a new destination, especially a country where language may be an issue, consider booking with a group. We tend not to travel with groups, but many speciality travel groups will book a private trip for you. Booking with them will take the stress off of you and they will tailor the trip to fit your needs and desires. It can also be easier making changes if need be. We love working with local experts and tend to use more boutique or consierge-type services.
MEDICAL ISSUES
No one wants to think of having a medical issue when you travel, but it can certainly happen to any family member, not just your triathlete. We're just saying, think of this as a possibility, and plan ahead. Know what you'd do if one of your kids got sick, if your triathlete had an issue after the race… This is not something you want to be scrambling for as it's happening.
Side note: I was in Tuscany with two friends several years ago and the night before we were to leave to go back to the UK, I got really ill during the night. I was having chest pains and thought it was a heart attack. The story actually is hilarious, but for another time. Bottom line – only one person at the hotel spoke English and they had to get her in from home; they then had to get an ambulance and take me to the hospital, where only one doctor spoke a bit of English – and this was in Cortona – a big tourist town – remember Under The Tuscan Sun? Anyway, all worked out, but it was such a frightening experience and one I don't care to repeat. It did make me concerned to think if this had happened in a country without excellent medical care…..
LANGUAGE ISSUES
In some countries you will be absolutely fine with language and everyone speaks English. In other countries, it could prove to be a problem. I was really surprised in Austria that a lot of people did not speak English (and remember my story above in Italy), but it also depends on the size of the town. It's even worse if it's just you and your triathlete. I once did a course on Italian for travelers and actually picked it up quickly, but then I had to laugh thinking, while I could ask for directions to say the Museum of Art, chances are I wouldn't understand a word they were telling me, which is rather important…
This would in no way ever stop me from traveling, but maybe check with the hotel if language will be a problem and take a travel book or have a translator app on your phone. I use Google Translate that allows you to speak into it and it will translate – so someone could speak into your phone in French and it will translate it back to English for you. But, there are many others out there to choose from.
TSA PRE-CHECK
Seriously, you really should sign up for TSA Pre-Check. We've had it for several years now and it has saved us from standing in huge lines at immigration and customs at JFK, not to mention speeding us through security – you don't have to take off your shoes or your baggy of liquids or laptops out of your carry-on. I tell you to do this with a little reluctance, because I'm afraid if too many people sign up….It isn't free through the government, but some credit cards either offer it at a discount or free as one of your perks.
POST-RACE
We like to remain at the race site an additional day or two to pack up, get the bike shipped or packed, allow time for recovery, and have just a bit of time for our athlete to explore the area with us. It's just a good idea. Plus, you and the family will also be exhausted from spectating and enjoying the midnight finish line. The finish line parties are all so different and not to be missed! Austria was phenomenal with cheerleaders and a huge screen TV.
DROP THE TRI TALK AND ENJOY
We realize this is next to impossible, whether it was a good or bad race, but well worth it if you can manage. We love when the race is done and it's recovery time and we can all step back and take a breath. So, try to take advantage of it. Now is the time to just enjoy life – taste the local wine, take a nature hike, breathe some fresh air, pig out on the local food, hold hands – you get the picture…
Well, we hope these tips make your international travel plans go a bit smoother and that you have a fabulous time. Be sure to tell us all about it when you get back!!!
– THE TRIWIVESCLUB
WHAT ARE YOUR TIPS FOR BOOKING INTERNATIONAL TRAVEL?

Sherry is one of the TriWivesClub and LifeDoneWell co-founders and contributes to multiple blogs. She is a former co-owner of the California Apparel News and had a career in the healthcare industry. Her passions include traveling, real food, the environment, and animal rescue/welfare. She lives a healthy lifestyle and has been a vegetarian since 1987. She and her husband are parents to two rescue pups and reside in Connecticut.