I do not like to drive. Driving makes me crazy, but it is part of my life and a necessity, especially having kids. Now, don't get me wrong, I LOVE CARS! And, I love driving great cars. I even have a little two seater that I save for fun driving days.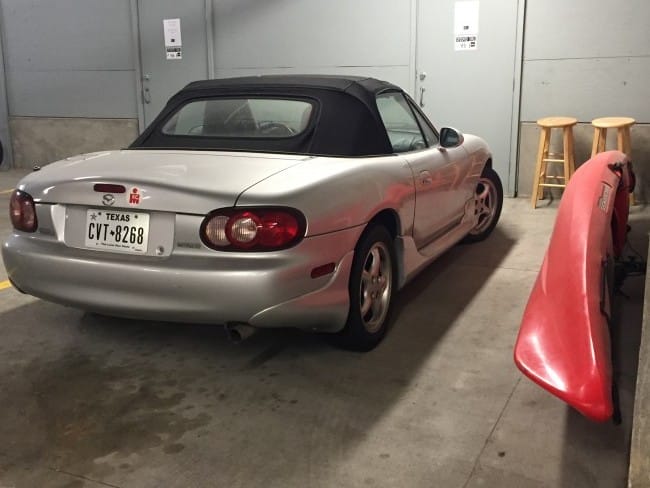 I am not personally afraid of driving; it is other people in cars and trucks that scare me. There is so much craziness that happens on the road and too many outside influences that take people's focus off of driving. The recklessness of others forces you to be as prepared as you can.
There are three things my father told me when he was teaching me to drive that I still live by today. I am grateful my husband is even more crazy about car safety than I am and that we have passed this on to our children. As they say, you can not tell others what to do, so you have to do what you need to.
The top three lessons that my dad passed down to me and that we passed down to our kids:
Make sure you have a safe car – the bigger the better.
Let's just say, I learned to drive in my father's 1983 Mercedes- Benz 380. I believe it was a boat, not a car. I found it pretty funny that 29 years after my father taught me to drive, my twins learned in a big E320 Mercedes Wagon.
When we needed a second car for the twins, my son wanted the E320 and we, of course, turned to Mercedes once again for their safety and the fact they use Michelin tires. We got a GLK for her. I was very worried about the car being a bit higher up, but my daughter is just 5 foot and we liked that she would sit higher up in the vehicle.
Have great tires and change them often.
This is one of those areas that we spend money on and spend it often. You hear all about the life of a tire and about taking care of your tires; the coin tests and threads. But, honestly, we skip all this and just stay new with our tires. Both my father and my husband are a bit extreme about this and that makes me happy.
I originally thought this was a waste of money. I would ask, "Why are we spending money on new tires if we don't need them?" And the answer was always the same, "Better to be ahead of the game". True, the tires can last longer and still be safe and you can listen to your manufacture about when to replace. But, we believe tires are what keep you on the road and the safer your tires are, the better your car will react to the road in all different conditions. Weather plays a huge role in driving, as does your reaction to the conditions, so the better shape your tires are in, the better your car will react and hopefully, the safer you and your family will be.
Be a defensive driver.
My father always told us, "You are a good driver because I taught you how to drive. It is the other people I didn't teach you need to be afraid of". Now, fast forward 29 years and I am a wreck when I tell my children this. Truth is, that today we have so many more distractions on the road. People are talking on phones, texting, periscoping, and posting to social media – ALL WHILE DRIVING. We have a lot more to distract us and that is plain scary. So, I passed this down to my children too. Again, it is not about you; it is about the other people and how they can affect you.
No matter how safe you are and how safe your car is, you never know the conditions of the other people's cars and what they are doing in their car. So, protect yourself. Buy and maintain a safe car. Have good tires and make sure they're in good shape. And finally, be a defensive driver!
Disclosure: This is a sponsored post from Michelin, but I actually do have Michelin tires on my car and all opinions expressed are my own.
Join the twitter party on October 22 at 9pm EST – #SharingSafety – and enter below to win a $600 gift certificate for Michelin tires.
I am a home cook that does things my way. In my kitchen, I make breakfast, pack lunches, prepare snacks, and cook dinner. During the week, we eat real food that is homemade, organic, and local. On the weekends we do explore more of our local restaurants. I bake my own bread, juice fresh oranges every other day, and make my own kombucha and other weekly favorites.